Alan Wake 2, the highly anticipated survival horror game, has taken players on a thrilling journey into the eerie and mysterious world of Alan Wake. However, some players have found themselves facing an issue that significantly impacts their gaming experience: the loss of audio during crucial moments, particularly in the game's opening cutscene. In a game like Alan Wake 2, audio plays an integral role in immersing players in its dark and suspenseful atmosphere. It serves as a vital element for storytelling, providing crucial cues, background music, and character dialogues that enhance the overall experience. Unfortunately, a number of players have reported encountering audio-related problems, primarily during the first cutscene of the game, which has left them without sound, resulting in an incomplete and less immersive experience. Some also reported weird lip-syncing issues with the in-game characters. So, is there a fix for this issue?
Contrary to what most players are thinking, this issue isn't limited to a single platform; players across PC, PS, and Xbox have all reported experiencing the same problem. As usual, players are actively seeking solutions to work around this issue until the developers address/fix it in a future update or patch. They have been discussing workarounds that can provide temporary relief, but the hope remains that the developers will release a comprehensive fix to ensure that players can enjoy Alan Wake 2 to its fullest with an uninterrupted and atmospheric audio experience. But until an official fix is released, all you can do is try some workarounds to get rid of the issue.
Alan Wake 2 No Audio/Sound Not Working Issue: Is there any fix yet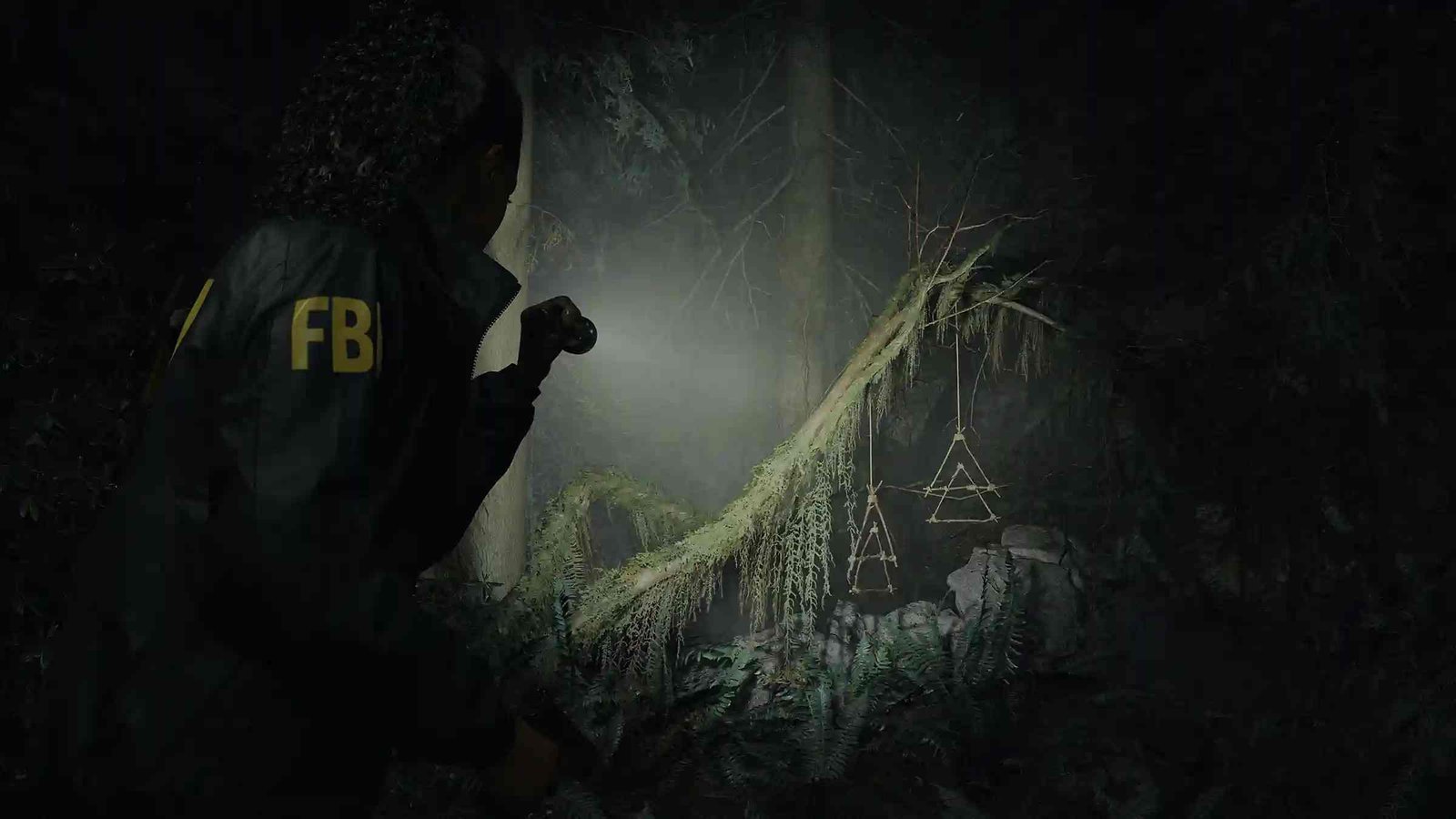 Since players across the platforms are facing issues with the in-game audio, we have discussed the workarounds for each platform separately. But before you dive into them, keep in mind that, at the end of the day, they are just potential fixes and may not work for everyone.
Workarounds for PC Players
Assuming that you have already restarted your device and still running into audio issues, here are some workarounds you can try
First Things First (PC)
To address audio issues in Alan Wake 2 on PC, consider these steps: First, ensure the game's audio is enabled in the Windows volume mixer by right-clicking the speaker icon in the bottom-right corner and adjusting the audio slider. Additionally, update your audio driver by accessing Device Manager, navigating to "Sound, video and game controllers", and selecting "Update Driver". Finally, if you're using a controller, disconnect it before launching the game and reconnect it after the game starts to ensure audio functionality. Disconnecting other peripherals during gameplay can also help prevent audio problems.
Adjust Volume Mixer Settings (PC)
As mentioned earlier, the game's audio may not be enabled in the Windows volume mixer, leading to sound-related issues. To address this problem, follow these steps:
Right-click on the speaker icon located in the bottom-right corner of your screen.
Within the "Apps" tab, you'll find the running game. Ensure that the audio slider is not set to 0 or an extremely low level; if it is, adjust it to 100.
Sample Rate and Spatial Audio (PC)
You can also try adjusting the sound sample rate and disabling spatial audio. If that sounds a bit too much, just follow these steps below to easily change the sample rate and turn off or disable Spatial audio
Type "Control Panel" into your Windows search box and select the first option.
Click on "Hardware & Sound" and open the "Sound" option.
Locate your currently used audio device, right-click on it, and select "Properties".
In the "Advanced" tab, change the "Default format" to "24-bit 44000 Hz" and click "Apply".
Click "OK" and launch the game to check for audio problems.
If the issue persists, repeat the first four steps, but this time change the "Default format" to "24-bit 48000 Hz".
Click "Apply", confirm with "OK", and see if the problem is resolved. Additionally, you can try turning off Spatial Sound for further troubleshooting. To do this:
Follow the first three steps of the previous workaround.
Click on "Properties" in the context menu, then go to the "Spatial Sound" tab.
If the option is set to "Windows Sonic Headphones," turn it off and proceed to launch the game.
Reinstall game on an SSD
If you have installed the game on your HDD drive, it might be the reason why the in-game audio is not working properly. So, consider reinstalling Alan Wake 2 on an SSD drive to get rid of this issue.
Workarounds for PS5 players
Again, assuming that you have already restarted the console, unplugged the audio device and plugged it back in, tried a different audio device, and checked if the TV audio was muted accidentally, here are some other workarounds that can help you get rid of audio issues.
Disable 3D Audio (PS5)
This workaround involves disabling 3D audio, which is a common approach to address various sound problems on the PS5. To do this, navigate to the PS5's Home Screen, access Settings, go to Sound, select Audio Output, and turn off the "Enable 3D Audio for Headphones" option. After making this change, relaunch the game to determine if the issue is resolved.
Change Audio Format (PS5)
To address the issue, you can attempt to change the audio format on your PS5. Begin by navigating to the Home Screen, selecting Settings, then Sound. Under Audio Output, locate the Audio Format (Priority) option. You'll find options like Dolby Atmos, Dolby Audio, DTS, and Linear PCM. Start with Dolby Atmos, assess whether the problem persists, and if it does, experiment with other settings to find a suitable one.
Try other language packs (PS5)
In certain instances, a game may require the installation of a specific language pack to ensure proper audio functioning. To address this potential concern, follow these steps: Click on the game tile, select Manage Game Content, choose the desired language pack, and wait for the download to complete. After successful installation, launch the game to check if the issue is resolved.
Workaround for Xbox players
By far, the audio issues seem to be widespread among Xbox players. Players have been discussing and sharing possible fixes, and for now, we have two effective workarounds that have worked for a lot of troubled players. Here are those potential fixes that you can try:
Restart the Game (Xbox)
Many players have reported that simply restarting the game resolves the audio issue. After restarting, the audio typically works correctly, allowing you to enjoy the game without further problems.
Change Audio Settings (Xbox)
Some players on Xbox Series X have mentioned that adjusting their audio settings, such as changing from "headphones" to "stereo uncompressed", helped restore the audio. To do this, go to your Xbox Series X Audio Settings menu and make the necessary changes. After that, restart the game and check if the audio is working.
Since this issue has been reported by multiple players across different platforms, it's possible that the game's developers may address it in a future update or patch. However, official confirmation and a fix from the developers are still pending. So, until then, the workarounds mentioned above are your best bet! With that being said, you have reached the end of this rather lengthy guide. Remember to visit DigiStatement regularly for more helpful reads like this! Read more: Alan Wake 2 Unable to Interact with NPC bug: Is there any fix yet