So you're all set to embark on your ARK: Survival Ascended adventure. You've chosen a server, clicked join, and then it happens: "Joining Failed". You're left puzzled, wondering why this error message is keeping you from diving into the action. You've made sure your PC and all of its essential drivers are up to date, and yet, here you are, scratching your head. Well, you're not alone. Many players have encountered this issue, and in this guide, we'll delve into what might be causing the problem and see if there are any fixes to get you back into the game.
As the game just released, one possible reason for this error is that the server you're trying to join is already at its player capacity. This can result in the "Joining Failed" message. In this case, you might have to wait until there's room on the server or consider finding another server with available slots. But if you are constantly encountering this error on multiple servers, then keep reading to know what the deal is all about and if there is a way to join the servers without any errors.
ARK: Survival Ascended (ASA) Joining Failed Error: Is there any fix yet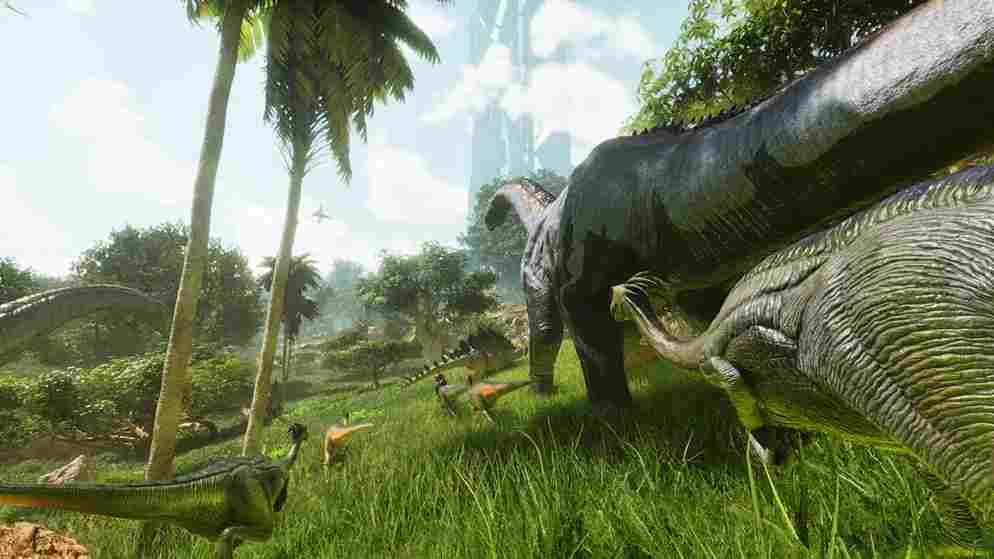 Unfortunately, as of now, there is no official fix for this error, and even worse, there are not many working workarounds for it as this is a server-side issue. Perhaps the situation will get better in the future when more workarounds surface or when the developers address this problem themselves. Regardless, considering the nature of the error, we have some workarounds for related issues that might help you with this error. Here are those workarounds:
Restart and allow the game through the firewall
A restart is a simple yet effective initial step. It clears temporary network issues, resets connections, and often resolves minor problems, so it is your first best bet. Just restart the game, and if you want to take it further, restart your PC entirely. Now, before you launch the game, follow the steps given below to resolve potential firewall-related issues:
Open Windows Settings, go to Privacy & Security, and select Windows Security.
Choose Firewall & Network Protection, then click "Allow an app through Firewall".
Click "Change Settings".
Locate the game in the list; if it's not there, click "Allow another app" and add its .exe file by accessing its installation folder.
Check both Private and Public options and confirm the selection. After this, launch the game, and check whether you can join the server.
Check Your Internet
A stable internet connection is crucial for online gaming. If you encounter the error, check for any disruptions or slowdowns in your internet connection. Restarting your router might help. If an Ethernet cable is an option you have, make use of it!
Enable/Disable VPN
Virtual Private Networks (VPNs) can sometimes conflict with online game connections. Try disabling your VPN to see if it's the source of the issue. Conversely, if you're experiencing regional restrictions or network problems, using a VPN might fix the issue.
Change DNS
Your DNS server settings can affect the speed and reliability of your connection. Switching to a more reliable DNS server, like Google's (8.8.8.8 and 8.8.4.4), can potentially improve your connection. To do this,
First, open the control panel on your PC
Below the internet and network settings, you will see "view network status and tasks". Click on it
After that, click on the connection you are using and head to the Properties tab from the menu that pops up.
Locate the "Internet Protocol Version 4 (TCP/IPv4)" option and click on "Properties".
Choose "Use the following DNS server addresses".
Enter Google's DNS server addresses: Primary DNS: 8.8.8.8 and Alternate DNS: 8.8.4.4.
Click "OK" to save your new DNS settings.
Change Date and Time
This is yet another workaround that seems to have worked for a player. For this workaround, you will have to head to your PC's date & time settings. Here, you will have to select ON for the "Set Time Automatically" option. After doing so, launch the game, and then check whether the issue persists.
Reinstall Battle Eye
You can attempt to resolve the issue by reinstalling Battle Eye, the anti-cheat system for the game. Some players have reported success with this method. You can also try running the game without the anti-cheat, uninstalling Battle Eye using the .bat file in the Battle Eye folder (c:/programfilesx86/commonfiles/battleye), and then running the game with Battle Eye to trigger a reinstallation, which might help you connect to servers.
Check Server Status
The issue might not always originate on your end. Game servers can experience maintenance or technical problems. So, visit the official ARK Twitter (X) page for updates confirming the servers are down or under maintenance. If the servers are down, you will need to wait for them to come back online before you can join any servers.
Remember that these are just potential fixes and are not guaranteed to work for everyone. Anyway, we hope that you were able to join the servers without any issues with one of the workarounds mentioned above. Now, before you leave, remember to bookmark DigiStatement for more gaming-related reads like this. Also, check out our guide on how to change the name of your server in Ark Survival Ascended.