Fans of Ark Survival are rejoicing right now because Ark Survival Ascended has finally hit the shelves after being anticipated for some time. While hardcore players will not be able to carry their progress from Ark Evolved to this new game, the promise of a newly rendered environment and the new servers are bringing the old players back! Speaking about servers, that is the main focus of this article. More precisely, how to change its name. So, if you have a server running and you want to make some changes to its name, keep reading to learn the process.
With the arrival of Ark Survival Ascended, the original Ark Survival Evolved servers have been retired, and fresh Ascended servers have taken their place. This shift has sparked a surge of interest among players, leading many to create their own servers and seek ways to rename them. But don't worry, because changing the name of your server is no big deal, and we are here to guide you through the process.
Ark Survival Ascended (ASA): How to change Server Name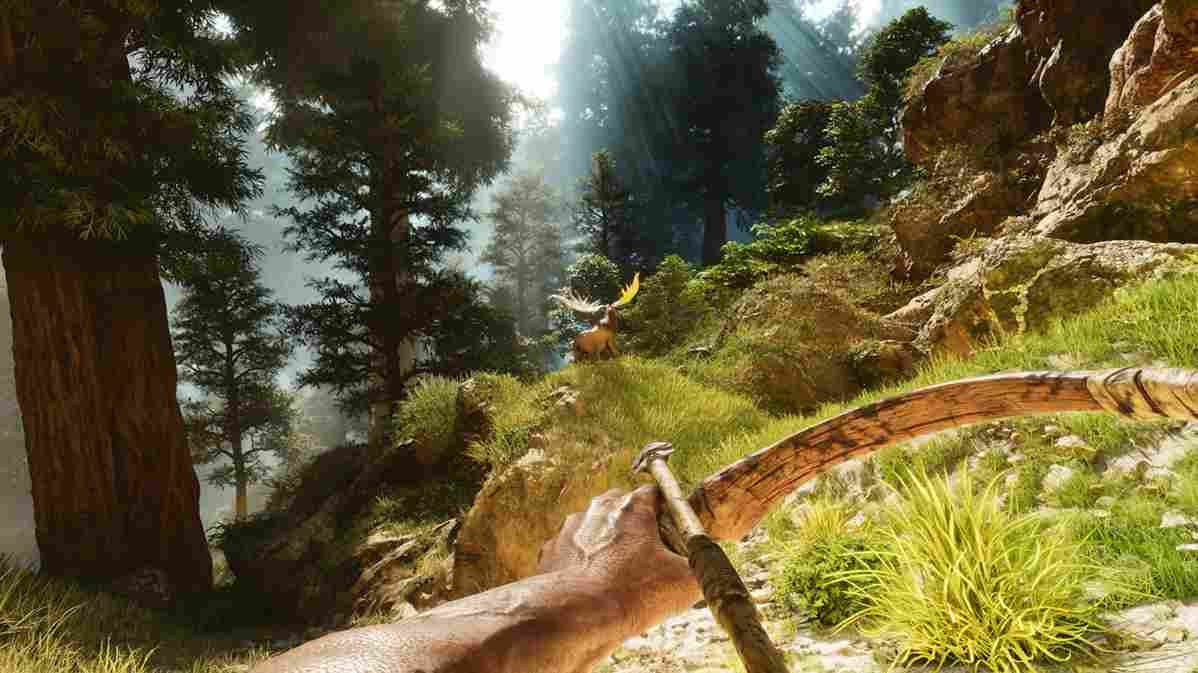 One essential aspect of creating a seamless multiplayer experience is ensuring that your server is easily recognizable. If you didn't already know, you can only create your ASA server via Nitrado, as it is currently the commercial hosting provider for the game. Having a distinctive server name not only adds a personal touch but also makes it simpler for you and your friends to connect. Changing your server's name is a straightforward process that can be done from the Nitrado Server Dashboard page. Here's a detailed breakdown of the steps:
To initiate the process, access your Nitrado server's dashboard. However, make sure your server is not currently running. If it is, you'll need to stop it first. Click on the red "Stop" button and confirm your decision by double-clicking the popup that appears.
Once your server is successfully stopped, head to the left-hand side of the dashboard, where you'll find a section titled "General Settings." Click on this section to access various server-related settings.
To locate the setting for changing your server's name quickly, utilize the "Search" tab within the General Settings section. Type "server name" into the search bar, and it will lead you to the relevant option.
Having selected the "Server Name" option, you will be able to input your new server name. Here's where you can let your creativity shine. Choose a name that best represents your server or your gaming group. Whether it's a name that aligns with your server's purpose, like "Test Server", or something playful like "Nut Test, But Better", the choice is yours.
Don't forget to finalize the process by clicking the green "Save Changes" button. This step is crucial to ensuring that your server's new name is officially updated and ready for use.
After successfully saving the changes, return to the server's dashboard and click on the green "Start Server" button. Confirm the server's restart by double-clicking the popup, as you did when stopping it.
By following those steps, you should be able to change the name of your server in Ark Survival Ascended whenever you want. Well, that is all for this guide, and if you found it helpful, don't forget to visit DigiStatement regularly for more guides like this. And while we are on the topic of Ark Survival Ascended, click here to learn how to install and use mods in the game.