American tech giant Apple has always managed to reach the top spots in the list of prominent brands in the tech sector. Well, who doesn't know Apple, as such they don't need an introduction. Apple products have always defied the odds and outperformed among other devices. Apple manufactures some really great ultrabooks, desktops, tablets, smartphones, some really cool earbuds and what not. Ipads are Apple's tablets that an even outperform some really good laptops out there. Ipad's are a great option for students, content creators and others as well. Apple is now all set to launch the 2020 version of the Apple Ipad Pro.
Apple Ipad Pro Specifications:
The Ipad Pro is going to have a beautiful display, even better than Apple's own Liquid Retina display. They call it the Mini LED technology. The Ipad Pro is going to house the very powerful latest updated version of the A13 Soc which is called A13X Bionic chipset. We might also see an upgrade in the RAM and storage sections as well. Rumors also speak that the Ipad Pro might have a 3D sensor system as well. The device might not come with 5G support which is a huge setback, this thing is pretty unsure though.
The Ipad Pro will also come with the iconic camera module used in the iPhone 11 Pro. The device looks really great compared to the previous versions. According to rumors, This device will also come with a smart keyboard which would also have a touchpad. The Ipad Pro will come with the latest version of iOS by the time of its launch.
Well, it looks like the latest Ipad Pro is going to set the entire industry going crazy after it with its huge list of amazing features, just like the previous Ipads did. The Ipad Pro will be a great choice for Content creators and digital artists. Let's see how the latest Ipad Pro performs in the market.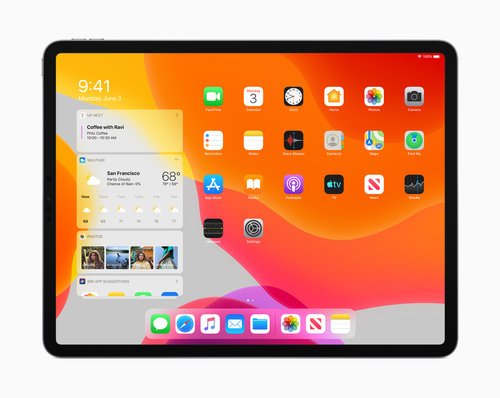 Apple Ipad Pro Price:
Talking about the price, users have been keeping a keen eye for the expected price for the Ipad Pro. The device will obviously set the market on fire. So, the main thing: The Apple Ipad Pro 11 is expected to be priced around 90,000 Indian rupees for the base variant while the Ipad Pro 12.9 is expected to be priced around 1,15,000 Indian rupees for the base variant.
Apple Ipad Pro Release Date:
The Ipad Pro is scheduled to launch around 31 March 2020. Users have been waiting long for this particular device. Just like the previous Ipads proved to be awesome, the latest Ipad Pro will surely be the next-gen device. Apple fans are already excited about the launch of this amazing device.
Stay tuned for more updates about the latest Apple Ipad Pro. Also, share this article with all those Apple lovers who have been waiting for this amazing device.
---
SEE ALSO: