For the preparation for the new year, Animal Crossing New Horizons is preparing for exciting updates that are specially for Christmas and New Year. It is expected that we'll get the chance to receive unique items for every main event in the game such as the Toy day event which is a few weeks away from releasing. Nintendo always likes to shower fans with their much-awaited updates on special occasions and events in their games. Much to our surprise, the community has discovered a special balloon arc to welcome 2022 and fans can expect many unique items added to the game. Read on more to know how to get the 2022 celebratory balloon arch.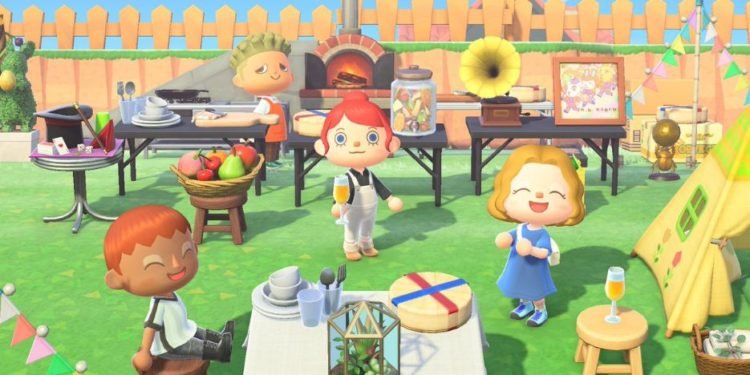 About the game
Animal Crossing New Horizon is a beautiful real-time simulation game with a cartoony art style that has cute animals and involves many fun activities that players can do in the game. You can collect resources, craft newer items, and gather natural resources such as wood and fruit. Players can also catch bugs and fish, extract natural resources like rocks, and more. They can also play solo or multiplayer with friends
How to get 2022 celebratory Balloon Arch.
Players can take it easy as getting the 2022 celebratory balloon arch is not that difficult. All you have to do is time travel to obtain it. As for those who are new to the game and don't know how to time travel, you can do that by setting the Nintendo's Switch internal clock to December 22 or any day during the sale of the item. The game will recognize the date as the actual date and will display the item in the seasonal tab.
This is also very useful if you happen to miss the item and still want to purchase it. Many players use this method to unlock particular time-limited items or head to certain events. As you progress into the game, you can attempt more difficult tasks in the game.
When is the 2022 balloon arch releasing?
The balloon arch is planned to be released on December 31st just before new year's eve and can be found on Nook's cranny. However, you should know that the item is not free, nor it will be given to players as a reward in the game and will be listed on the seasonal tab from December 22nd- January 5th. You can see the 2022 celebratory arch listed there and will cost 2,022 bells to acquire. You can buy up to 5 celebratory balloon archs per day.
Stay tuned for more updates at Digistatement.