Animal Crossing is one of the games that give you a refreshing feeling of being immersed in your character in a cute and fun way. It is one of the most played games in Nintendo Switch and was recognized by fans as an immersive sim involving cute animals. If you're new to Animal Crossing, you should know how Amiibo cards play a vital role in customizing your island and unlocking in-game rewards and we'll explain how you can use these cards to progress through the game. Keep reading this article to know all compatible cars in the game and how to use them.
What are Amiibo cards in Animal Crossing: New Horizon?
If you've spent a lot of time in Animal Crossing, then you're familiar that Amiibo cards are similar to trading cards, just like Pokemon games. In the village, every NPC and Villager has these cards in possession and you can collect over 500 cards in total that are tied to each specific villager or NPC. Each card has a specific use and contains a small NFC chip that contains the data of that villager. It also means that the Amiibo cards can talk to your game and offer you new features and gameplay.
Finding them in a game is a bit tough, but with some practice and patience, you can acquire plenty of these and we'll help you with that.
How to get Amiibo cards?
There are multiple ways you can get your hands on Amiibo cards and we'll explain every single way. In order to fully utilize the Amiibo cards, you need a Joycon or pro controller that has a built-in NFC reader that lets you use Amiibo cards in the game. Non-pro or third-party controllers will not let you scan Amiibo cards.
How to use Amiibo cards
To get the first Amiibo card, you have to scan them into the Roost. Rooster and his cafe were included in the game on November 5th, 2021. While you can sit and drink coffee with Rooster, you can also scan in any Amiibo card to make that villager or NPC visit and have a coffee with you. Some characters even bring guests, like Kapp'n, who brings his whole family, or when you scan Gracie, she brings Isabelle.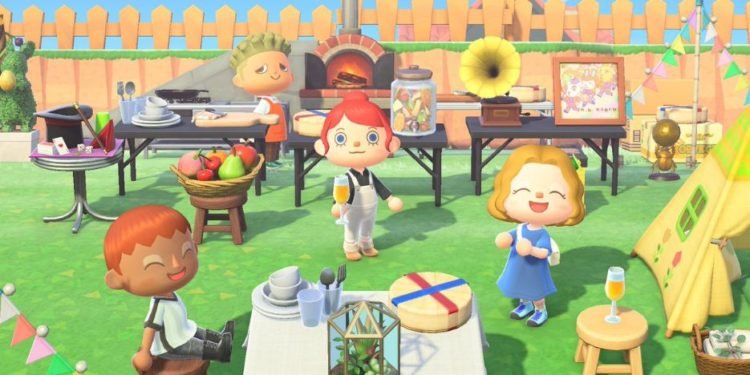 Using an Amiibo card in a roost!
In order to use an Amiibo card on the roost, all the players have to do is walk up to the phone and the game will prompt you to scan your card. You can use Amiibo cards on villagers on your island, however, you need to build your campsite first in order to unlock Amiibo cards through the nook stop in-residence services. Doing so will cause the villager to come to your Amiibo card on your campsite. If you attempt this three times over three separate days, the villager will ask to move into your island. This is one of the efficient ways on which villagers you prefer to stay on your island rather than leaving it up to chance.
Using Amiibo cards in photopia
Another way you can use Amiibo cards is through models in photopia on Harv's island. You can decorate rooms and create sets using any items in your catalog and scan Amiibo cards to have villagers appear here and be models. You can dress them up and get different reactions.
The final way you can use Amiibo cards is exclusive to the Happy Home Paradise DLC of the game. Put it simply, you can choose a specific villager and decorate a house for them and use them to act as models in different scenes. The only catch is that you must possess the specific card of the desired villager. The more cards you possess, the more you have villagers and NPC's to choose from.
Stay tuned for more updates at Digistatement.