There are certain times that despite Minecraft working fine, there's bound to have new problems that pop up when launching the game, especially when it comes to the Minecraft launcher. Recently many players are unable to get into the game and seeing (0x80131509) error with the message 'Make sure you are connected". This frustrated a lot of players who can't progress into the game and are searching for a fix on how to solve the launcher issue. If you're also experiencing this, rest assured as it can be fixed with a few tweaks. Read on more to know how to fix the (0x80131509) error with the message "Make sure you are connected".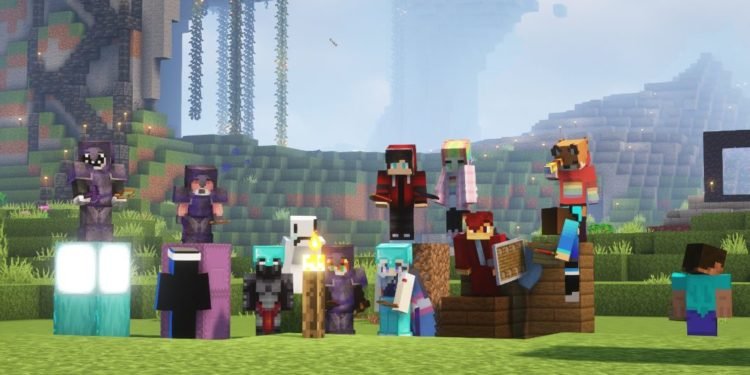 How to fix Minecraft launcher error (0x80131509)
If you're unable to install the Minecraft launcher on your system, make sure that you've updated windows, java, and checked compatibility mode. If you're certain that you've checked everything and the game's launcher still not functioning, follow the necessary steps.
Restart your PC
Many issues in gaming are often caused by unnecessary memory-hogging applications running in the background or faulty software that causes in-game issues. Restarting the PC often fixes some of the issues, so it is recommended to restart your PC and try to install the Minecraft launcher again and see if the error is fixed. If you're still getting the (0x80131509) error, see the next workaround below.
Make sure you have installed only one launcher.
Another reason why you're seeing a (0x80131509) error when installing the Minecraft launcher is that the other version of the launcher is interfering with the latest one. Make sure that you've uninstalled every official and non-official launcher of the game, restart the system and try installing the latest version of the launcher again. Follow the steps to remove other Minecraft launchers.
Search "Settings" in the start menu and open it.
In the "Settings", go to "Apps and Feature" and look for other Minecraft launchers and uninstall them.
Log in on the Xbox app and Microsoft using the same account.
Sometimes entering different credentials in both the Xbox app and Microsoft can also cause Minecraft fetching (0x80131509) error. Open Microsoft Store and Xbox app and make sure that you're logged in on the same account on both Xbox app and Microsoft Store and try to install the launcher again.
Log in to the Minecraft website
To fix the launcher issues,
Head to the official Minecraft website and then click on "sign in with Microsoft".
After clicking it, enter your details and click on "Yes".
Once you're logged in, open this link, and on the website, you can see your ID logged on the Minecraft website. Click on "Download for Windows 10/11" and install it from there.
This should fix the error message popping up in the Minecraft launcher. Stay tuned for more updates at Digistatement.