If you have been playing games on PC for some time, then you must be familiar with the whole modding scene. Modifications, or mods, as they are called, are special additions to the base game. They can be in the form of whole new skin packs or new mechanics that make the game all the more replayable. No matter the game, there is always a mod or two that enhances the overall experience. All this banter brings us to the topic of today's article, the Top 5 & Best Mods in Age of Wonders 4. The new turn-based strategy game is no exception when it comes to the availability of mods. There are a number of mods listed on the community workshop page on Steam. But which ones are worth investing your time in? In short, what are the top 5 mods in Age of Wonders 4? Keep reading, as we will share details on them.
Now, to give you a brief idea, there are over 70 mods available for the game. These mods can be accessed by heading to the game's Steam page, followed by the Community workshop page, or by clicking on this link. There are mods ranging from map extensions to cosmetic packs and enhanced character traits. Scrolling through the mods and choosing the best ones might be overwhelming with all the choices available on the table. Well, you don't have to do any of that, as we have got you covered.
Age of Wonders 4 Top 5 & Best Mods List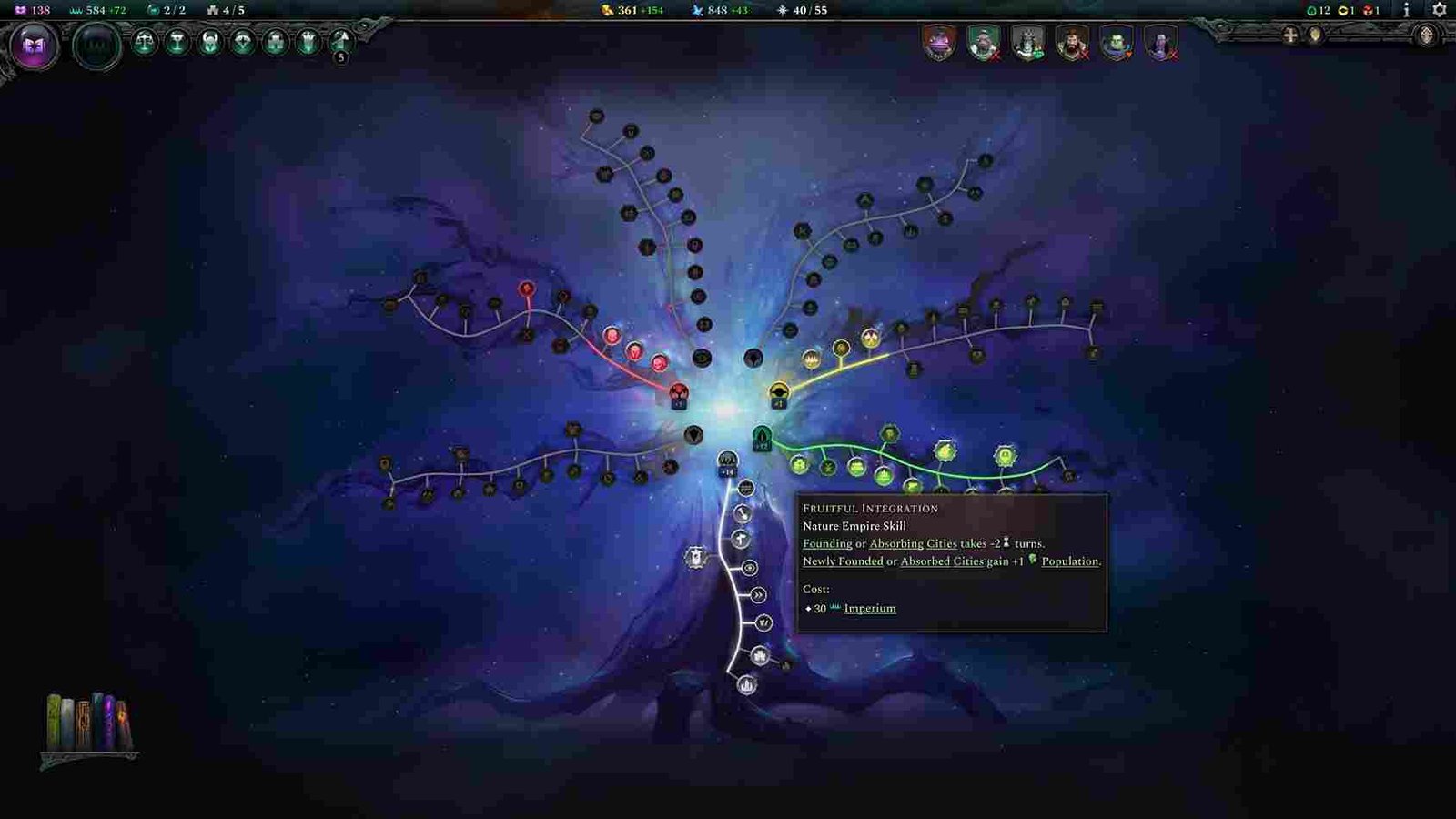 These mods that we have listed below were ranked the highest in the most popular section with a 4 to 5-star rating. The ratings and rankings, both on these mods, are good, and therefore we recommend them as well. Anyway, without further ado, let us go over the best 5 mods for the game.
Age of Colours
Coming up first on the list is Age of Colors. If, for some reason, you seem to fall out of the overall color choices in the game, then you should try out this mod. As the name suggests, this mod adds a bunch of color options for banners, armor, items of clothing, map borders, etc. While it may not sound much, the subtle changes in the color scheme of many items in the game are likely going to be a breath of fresh air for regular players. Not to mention the fact that new colors are constantly added to the mod with each new update. If you want to try this mod for yourself, just head to this link, which will take you to the mod's page on the game's official Steam Workshop section.
Banner Bonzana
Next on the list is a mod for players who can't get enough of all the heraldry symbols provided in the game to represent their faction. The Banner Bonzana mod is simple, and it does what its name suggests, it adds a ton of extra banner icons for players to choose from, 35 according to the creators of the mod. If a diamond symbol on your banner is not royal enough, you will have the choice to go for a crown. Check out the mod here and find the right banner that represents your faction!
More Body and Mind Traits
Another fun mod for players who want to add an extra bit of flavor to the game. This mod will essentially add new traits like heat resistance, which increases the player's resistance to fire damage; Poisonous, which will increase the chances of the player landing a poisoned blow when performing a melee attack and many more. There are a lot of these new traits for us to go through in this article. You can read about these new traits and the mod in general by clicking here. This mod is like a double-edged sword and, quite frankly, overpowered.
Lvl 30 Hero Cap + 2 Skillpoints per Level
The next mod that we would like to talk about is the Lvl 30 Hero Cap + 2 Skillpoints per Level mod. Technically, these are two mods that go in tandem with each other and are packaged together. In short, the Level 30 Hero Cap is a mod that will increase the maximum level cap of your hero in the game. So while the max level you can hit without the mod is 20, with the mod you can go all the way up to level 30. And with all the extra leveling up, the "2 Skill points per level" mod will make sure that you receive 2 skill points instead of 1 on leveling up each time. You can access this mod here.
Massive Maps and 12 players
Another mod with a simple name and simple purpose yet game-changing. If you have not figured it out yet, then this mod will add massive maps to the game. It also allows players to make their own custom maps and have up to 12 players play on them. This is one of the official mods from Triumph Studios which are the developers of the game, so it is definitely worth trying. You can read more about the mod on its official page by clicking here.
Finally, it goes without saying that modding comes with its own set of risks. You may end up crashing the game or in the worst case, the system itself. Therefore, make sure to keep a backup of any game files that you will be replacing while modding the game. Also, pay attention to the instructions provided in each mod while installing it. If you are having trouble with the whole modding process, then you can go through the official modding guide for the game provided by Paradox Interactive by clicking here. And there you have it; those are our take on five of the best mods in the game. Before we conclude, here are some other good mods that are not as highly rated as the ones mentioned above, but are surely worth a try.
That is all the information we have on the top 5 & best mods in Age of Wonders 4. We hope that this article was helpful. For more gaming reads like this, make sure to keep visiting Digistatement regularly. And while you are here, click on this link to know if there is any fix yet for the Disappearing Mouse Cursor Issue in Age of Wonders 4.