Have you been playing Darkest Dungeon 2, the latest title from Red Hook Studios? The game has been quite popular since its release in Early Access, especially among those who have a knack for dark horror elements in their games. At first glance, navigating through a bleak universe and the 2D art style may throw you off but with some time of playing, you may quickly find it to be an addictive experience. All that aside, one question may linger in the minds of the players after the game's official release and that is, how long will it take to beat the game? While it is indeed a question with no definite answers, in this article, we will try to provide a rough estimate for the number of hours required to finish the game.
The question of how long will it take to beat a particular game has been there since the existence of video games. So much so, that an entire website with the same name exists whose sole purpose is to inform players about the average playtime required to beat a particular game. When it comes to Darkest Dungeon 2, it is obvious that the overall playtime will depend on things like the difficulty chosen, the amount of side content completed, etc, but we will still try to give you a rough estimation of the number of hours needed to complete it. So, continue reading.
Darkest Dungeon 2: How long to beat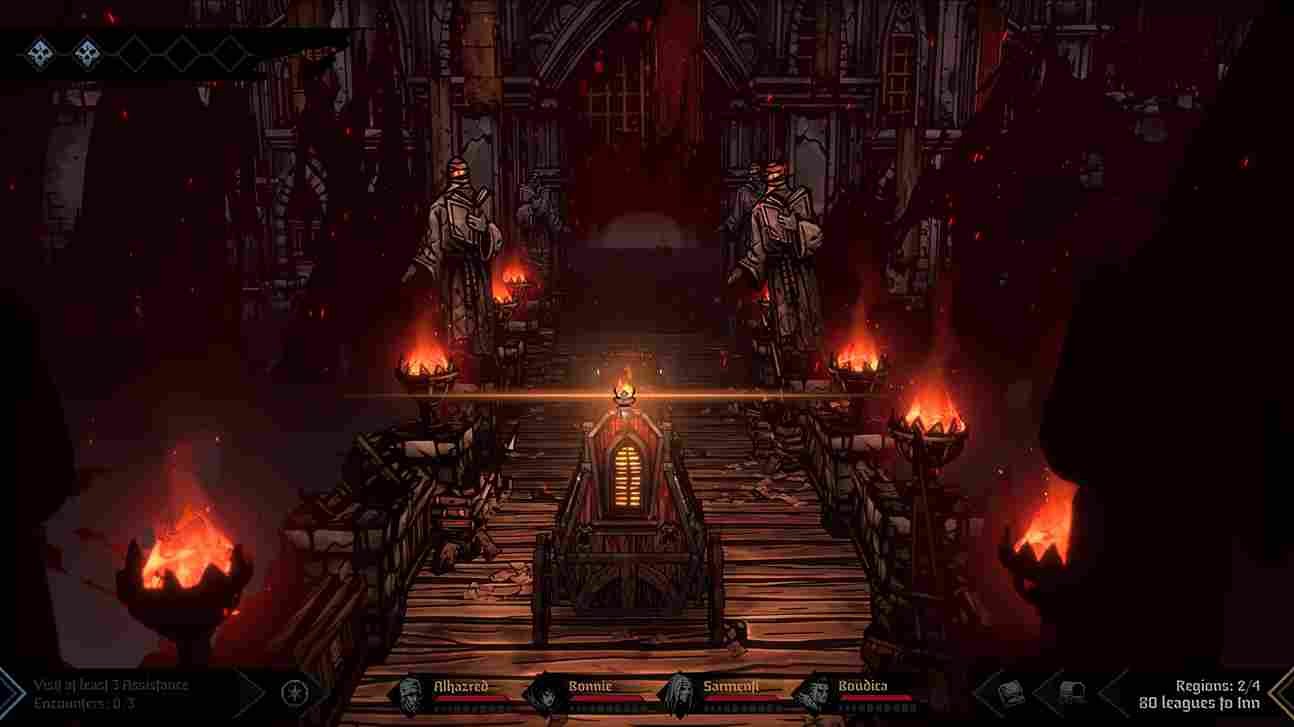 Darkest Dungeon 2's playtime is significantly influenced by the route you pick when playing the game. The main storyline will take about 8 to 10 hours to complete. If you opt to play through all of the extra side quests and activities in addition to the main storyline, plan on spending at least 20 hours playing. A significant amount of time will be required for completionists who wish to reach 100% completion in the game. The platinum award in Darkest Dungeon 2 will require approximately 92 hours of gaming. Completing all side quests, learning all secrets, and mastering all game elements are all part of this. And finally, if you are someone who loves to speedrun, then you are looking at about 3 hours and 30 minutes of game time.
Lastly, keep in mind that these are only estimates and will not be the same for everyone. The total playtime will vary according to the playstyle, level of difficulty, and strategy of each player. While some players might finish the game much more quickly than predicted, others might need more time. The length of time you spend playing Darkest Dungeon 2 will ultimately depend on how much you decide to explore and how committed you are to finishing all the main and the side quests that are offered.
And that is all the info we have to share on how long will it take to beat Darkest Dungeon 2. We hope this article was informative. For more reads like this, make sure to visit Digistatement regularly. And before you leave, click on this link to know if there is any fix for the Controller/Gamepad Not Working Issue in Darkest Dungeon 2 on PC.