The world of Age of Wonders 4 is a realm of fantasy and wonder, where players can explore vast landscapes and battle epic foes with a myriad of unique and powerful factions. However, the journey to becoming a master strategist in this world is not without its challenges. We are not referring to the in-game challenges, though. Recently, players have been reporting a frustrating error that has been causing their game to crash after creating a faction, with a graphics driver error message displaying "0x887A0006". This has left many players scratching their heads, wondering if there is any fix yet for this persistent problem. In this article, we will discuss this issue and share workarounds for it, if they exist.
As the game industry continues to push the boundaries of technology and design, errors and bugs are an unfortunate reality that players must contend with. While some issues are minor and easily resolved, others can be more persistent and disruptive, forcing players to seek out workarounds or wait for patches to be released. In the case of Age of Wonders 4, the graphics driver error 0x887A0006 has become a thorn in the side of many players, causing frustration and disappointment. But is there a solution to this issue? Let's explore some potential fixes and workarounds that players can try to resolve this problem and get back to conquering the world of Age of Wonders 4.
Age of Wonders 4 Crash after Faction Creation with Graphics Driver Error 0x887A0006: Is there any fix yet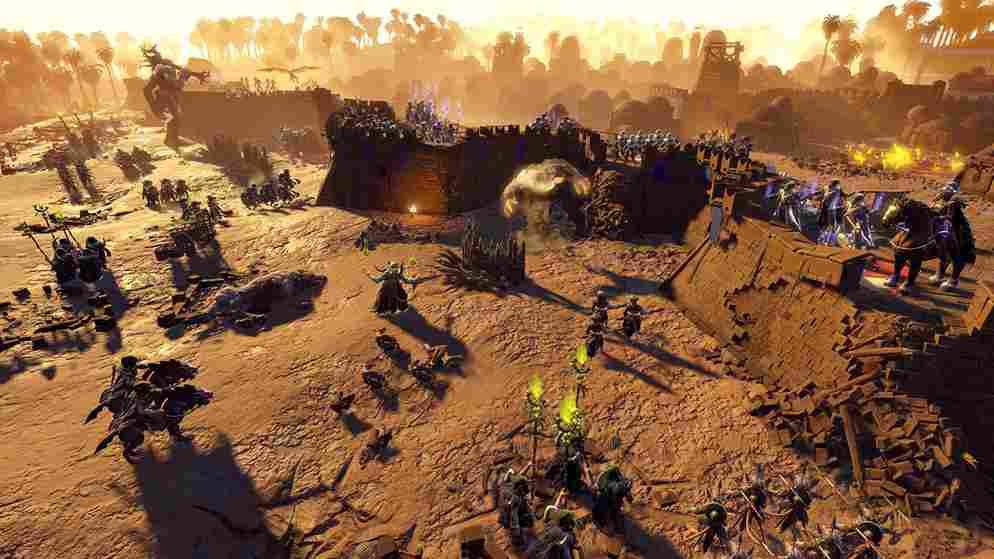 Age of Wonders 4's developers are aware of the frustrating error that results in the game crashing after faction creation and the graphics driver error 0x887A0006. While a permanent fix from the developers is still in the works, they have recommended a few workarounds that players can try in the meantime. In this article, we have listed those potential workarounds-
Switch to the "hotfix" branch:
If you are playing Age of Wonders 4 on Steam, you can switch to the "hotfix" branch to try and resolve the issue. To do this, right-click on Age of Wonders 4 in your Steam library and select "Properties". Then click on the "Betas" tab and select "hotfix" from the drop-down menu. This should download and install any available updates for the game.
Update your graphics drivers:
Make sure that your graphics card drivers are up-to-date. You can do this by going to the website of your graphics card manufacturer and downloading the latest drivers. Alternatively, you can use your GPU's support software like Nvidia GeForce Experience to download & install the latest drivers.
Toggle VSync on/off:
VSync is a setting that can help prevent screen tearing, but it can also cause issues in some games. If VSync is currently turned off in AoW 4, try turning it on. If it's already on, try turning it off. To do this in Age of Wonders 4, go to "Settings > Graphics > VSync" and toggle the setting.
Lower shadow quality:
Shadow quality can be a demanding graphics setting in Age of Wonders 4, so lowering it can help reduce the load on your graphics card, which might fix the error. To do this in Age of Wonders 4, go to "Settings > Graphics > Shadow Quality" and lower the setting.
Lower quality mode:
Quality mode is another graphics setting that can have a big impact on performance. If you have it set to "high", try lowering it to "medium" or "low". To do this in Age of Wonders 4, go to "Settings > Graphics > Quality Mode" and select a lower setting.
Manually change in-game settings:
For this step, you need to access the game's config file and make changes to it. To do so, head to this directory: C:\Users\MyName\Documents\Paradox Interactive\Age of Wonders 4\/Config. Now, find the PlatformSettings0.cfg file, right-click on it, and open it with Notepad. You need to change the settings to the ones mentioned below:
GraphicsOptions.AmbientOcclusionQuality=1
GraphicsOptions.AntiAliasMode=1
GraphicsOptions.BloomEnabled=false
GraphicsOptions.DepthOfFieldEnabled=false
GraphicsOptions.EdgeBlurEnabled=false
GraphicsOptions.EditorQualityMode=1
GraphicsOptions.IBLQuality=1
GraphicsOptions.LightingQuality=1
GraphicsOptions.QualityMode=1
GraphicsOptions.ReflectionsEnabled=false
GraphicsOptions.RenderScale=1.000000
GraphicsOptions.ShadowQuality=1
GraphicsOptions.SoftParticlesEnabled=false
GraphicsOptions.SoilCoverQuality=31
GraphicsOptions.TerrainQuality=1
GraphicsOptions.TextureQuality=1
GraphicsOptions.VolumetricsEnabled=false
Now, save the file, and then launch the game. Head to the in-game settings menu and tweak the Graphics settings to find the root cause of the problem.
Since the Graphics Driver Error 0x887A0006 in AoW 4 is a known issue that has been acknowledged by the developers, we can expect a patch or an update in the near future. With that said, we hope this guide has been helpful, and don't forget to follow Digistatement for more gaming updates and guides. And while you are here, click on this link to read if there is any fix yet for the Crashing with Exit code 3221225785 in Age of Wonders 4.