Roblox's most adorable pet simulator game, Adopt Me always has something exciting planned for its audience when it comes to newer pets, merchandise, or more. With the arrival of the lunar new year, we can expect the devs to put out amazing additions to Adopt Me and we'll be taking a look at some of the newest pets that are going to be added and how long will they remain until the next update. We'll also be sharing every detail concerning the update. Read on more to know about Adopt Me lunar update for 2022 & the expected new pets.
What can we expect from the lunar update?
During the last year's lunar update, the game received plenty of new pets, including Ox pets that were originally featured in the Ox Box. Currently, the game is offering unique pets that are released as part of the event, as the sale ends, so do they. Our best guess is that the reason behind this is to make space for new pets that are planned to be released. Now the biggest question is what does it hold in store for Adopt Me fans, will it stay longer than the previous lunar new year event? Read the article further to know.
Adopt Me Lunar new year pets & additional content.
Based on the predictions of 2020's lunar event that lasted from January 24 to February 7, we're speculating that we'll receive the lunar new year update in 2022 in the same month and possibly some unique pets like Rat, Panda, and Golden Rat, that holds a tremendous value today. One of the most renowned Adopt Me YouTuber, Cookie Cutter, has provided credible information about leaks and accurately predicted some of the updates has claimed that we'll be getting a Tiger Pet as part of the lunar new year update, not just a normal tiger pet, but a water-tiger.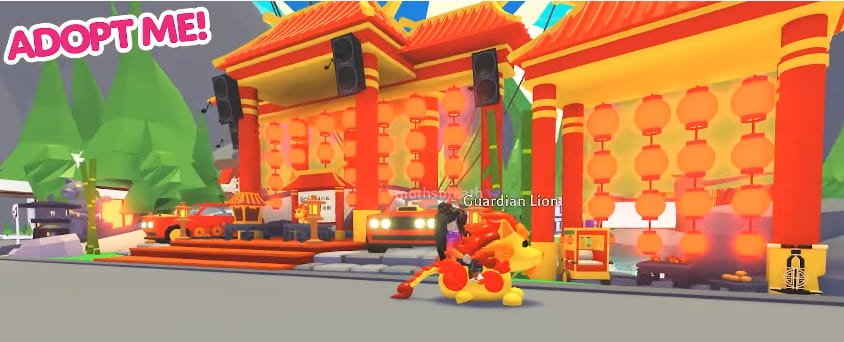 It is expected that the rare elemental tiger pet will be added as an expansion in the new update, along with several other pets. It is currently unknown what type of pets we'll get, we believe that it will consist of a set of tigers including the Golden Tiger, Lunar Tiger, and the Normal Tiger. A Chinese dragon or a Lunar year dragon is also expected to be featured in the update.
Release date of Adopt Me lunar update
There's no official information about the release date of the lunar update, but based on the timeframe from 2020's lunar year update, we're speculating that it'll follow the same schedule from January 24th to somewhere in February. We'll keep you updated as soon as official information comes up.
Stay tuned for more updates at Digistatement.