Amicia and Hugo are the main protagonists of the recently release action-adventure, A Plague Tale: Requiem. Developed by Asobo Studio and published by Focus Entertainment, this game is getting good reviews from players as well as critics. The main features being applauded are its visuals and sound effects. If you are also playing this game or even if you are a fan, you must have wondered what is Hugo's age in the game.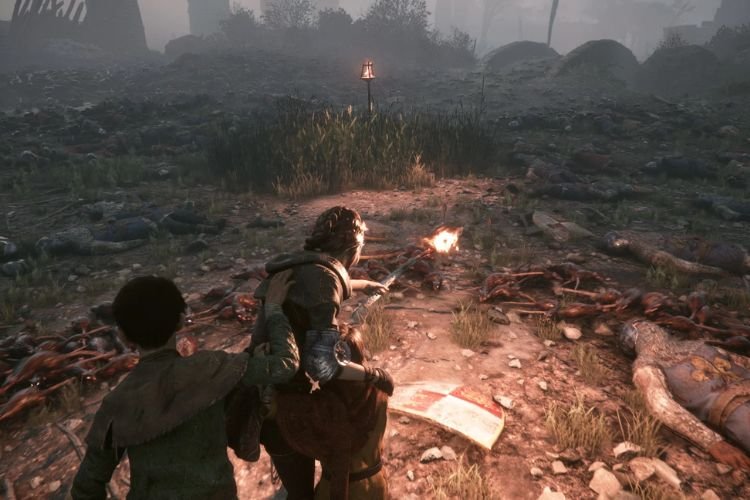 Hugo is one of the main characters in the game around whom, the whole story revolves. When life became normal after the siblings killed Vitalis (the villain), Amicia and Hugo traveled far to the south to cure the curse of Hugo. But, the difficulties are endless and Amicia has to fight for survival against all odds by using a variety of tools. Hugo is also equipped with an ability called "Echo" that reveals the location of enemies through walls.
Hugo's health keeps getting critical as the story in the game continues. What happens to him is something we don't want to spoil for the fans, so we are not sharing the information. But, coming back to our main topic, here is everything you need to know about Hugo's Age in A Plague Tale Requiem.
Hugo's age in A Plague Tale Requiem
Hugo is a cute small child in A Plague Tale Requiem who is ten years younger than his sister, Amicia. Amicia's age in this game is told as fifteen years, which makes Hugo's age to be Five Years. Hugo has spent all of his five-year life in jaundice isolation. He only has a little knowledge of the outside world and he usually follows the guidelines of Amicia. His age is too small to deal with this much of difficulties when the whole world is twisted by some supernatural powers. He has been infected with the Macula Blood and is slowly dying in the game. Amicia is aware of this fact and tries her best to save him by finding a cure.
So, this was everything about Hugo's age in A Plague Tale: Requiem. If you found this article informative, share it with your friends.