The articles about RTX 30 series do not seem to end. The GeForce RTX 30 series was announced a while ago and the RTX 3080 sale went live recently. But something very shocking happened and not every day do you witness events like this one
Just a heads-up, NVIDIA's GeForce graphics cards are the current best performing graphic renderers and the launch of RTX 3080 Trinity was eagerly looked out for. So when the pre-order went live, the RTX 3080 Trinity orders crossed the excess limit within minutes (seconds to be precise). At least that is what was thought initially!
Over 20,000 orders were placed through Amazon itself, and it only gets worse from now. The RTX 3080 Trinity sale marks the dreadful event in the tech world as it was then confirmed that the orders were placed were not real orders.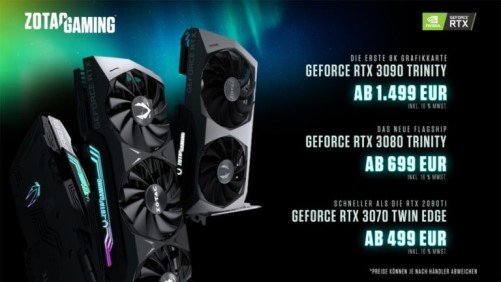 Confused? The stock which wasn't even out for sale (just taking pre-orders) was sold out and it was later confirmed that scalpers use bots to place the order, completely wiping out the entire allowance to order NVIDIA's graphics cards.
Following this event, here's the official tweet which was soon removed from the account-
Almost 20,000 pre-orders have been received and, with the best of intentions, we cannot serve them in a short time, as much as we wanted. So again: We are infinitely sorry, but we also don't know what went wrong here.

Source: Twitter (later deleted)
The company has promised that they will try to manually go through the orders and eliminate the bot-placed ones. However, they are also under the pressure from the board to ship the orders as planned. Fun fact is there are also orders placed on the official NVIDIA store site and other regional sites.
Hence, the final shipment will take longer than expected to reach the hands of users. The number of orders placed is nowhere near what NVIDIA has in stock to sell out.
We post related content and exciting updates every day, so stay tuned! Also, share this article with all those who might find this news helpful!