There are very rare VR MMORPG games that perfectly execute the parts that define the genre and what it has to offer, elements like a unique community of gamers, co-op mode, and catering to casual and hardcore players who enjoy playing the game competitively and casually. Ramen VR's new game, Zenith: The Last City has all of the qualities that make it an enjoyable game that delivers countless hours of gameplay, plenty of in-game activities, a vibrant open world, deep crafting and combat mechanics, and lastly the social aspect where you can find a huge amount of players all striving for greatness.
If you're new to the game and learning the basics, especially how to revive teammates, we've put together all the information in a simple and easy-to-understand guide here. Continue reading the article to know about the game and how to revive teammates.
Overview of Zenith: The Last City
Ramen VR opted for a different approach of bringing the MMORPG genre to the VR platform with brand new ideas and features incorporated in Zenith: The Last City. You can experience it yourself and have fun while playing. You can do plenty of activities in the game such as exploring a vast open world, joining dungeon raids and world events, fighting deadly bosses solo or with your friend, and developing friendships with guilds and parties making it an experience you shouldn't miss if you have a VR console. As the game is in early access, devs will implement several new changes that'll make it more amazing and is definitely a must-try experience for VR.
How to revive teammates in Zenith: The Last City
If you're raiding dungeons or fighting against enemies in PvE, there's always the possibility of dying in the battle if your enemy's level is high and if they have higher DPS. If you're new to the game and have no clue on how to revive teammates in Zenith: The Last City, it's very simple. Here are all the details:
When your teammate is dead, you see a life-link-looking thing connected to your dead teammate. You will need to hold your hand over the red line which is connecting the dead player to his smoke corpse and wait for some time for the life to fully transfer to the player you wish to revive. It will take about 3 seconds for the red line to turn blue which will mean that the revival process is commencing. Once it's complete, your teammates will be revived.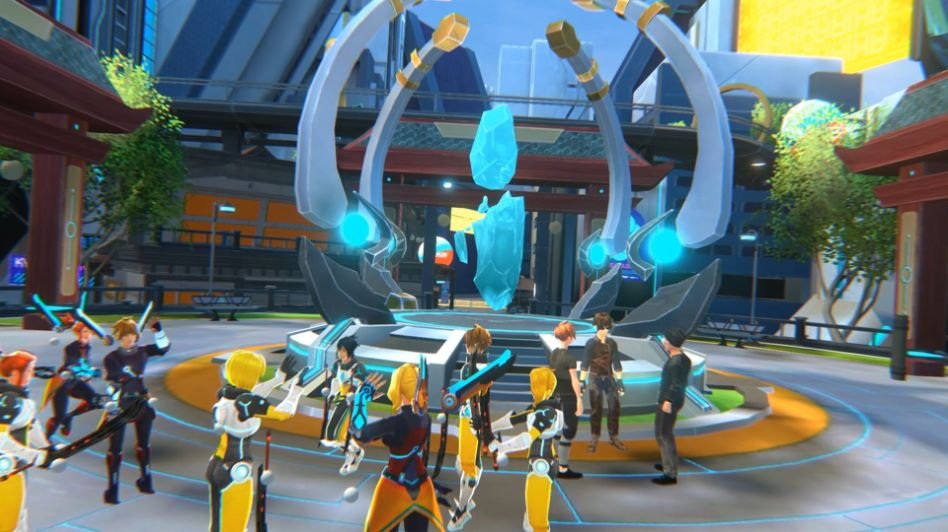 You can also heal your teammates by feeding them food in their mouths. If you're dead and want to respawn, simply hold your hand like you're praying and you'll be automatically transferred to the respawn point after some time.
We hope that you enjoyed reading this article, stay tuned for more updates at Digistatement.