We cannot stress enough just how communication plays a vital role where you need to discuss your strategy, coordinate moves, and talk to your friends in multiplayer co-op games. Games like Call of Duty Warzone, Apex Legends, and the newly released VR title, Zenith: The Last City supports co-op and can be played with your friends. Zenith: The Last City is a VR game that offers the MMORPG experience we all love and has every multiplayer feature where players can make new friends, engage in combat with deadly foes and explore its gorgeous open world that includes a white cap mountaintop, oceanside town, and plenty more.
Recently players who've bought the game are experiencing issues with the voice chat that break the immersion, which has caused a great deal of frustration to some. If you're also having problems with the voice chat feature in Zenith: The Last City and are looking for a fix, you've come to the right place. Read on more to know about the game and how to fix the voice chat issue in Zenith: The Last City.
The gameplay of Zenith: The Last City
As Zenith is an MMORPG at its core, it features gameplay of over 100 hours with a plethora of in-game activities where the world is constantly evolving, along with new content devs are planning to launch. You can explore its massive open world that includes cities, deserts, and mountain tops with attention to detail to make it more immersive.
You can band together and form a party with strangers and friends as the world is filled with countless players, along with a great community that always makes new players feel welcome and give their advice. Fight epic world bosses, raid dungeons, and make something for yourself in the most ambitious VR world of Zenith: The Last City.
How to fix the Voice Chat issue in Zenith: The Last City
As the game is currently in early access, there are bound to be a few bugs that need to be patched in the next update, and the voice chat issue is the one that needs to be fixed ASAP in the game. Players have reported that they couldn't hear others nor could they talk as the headphones and mic icon appeared red and Vivox voice was disabled.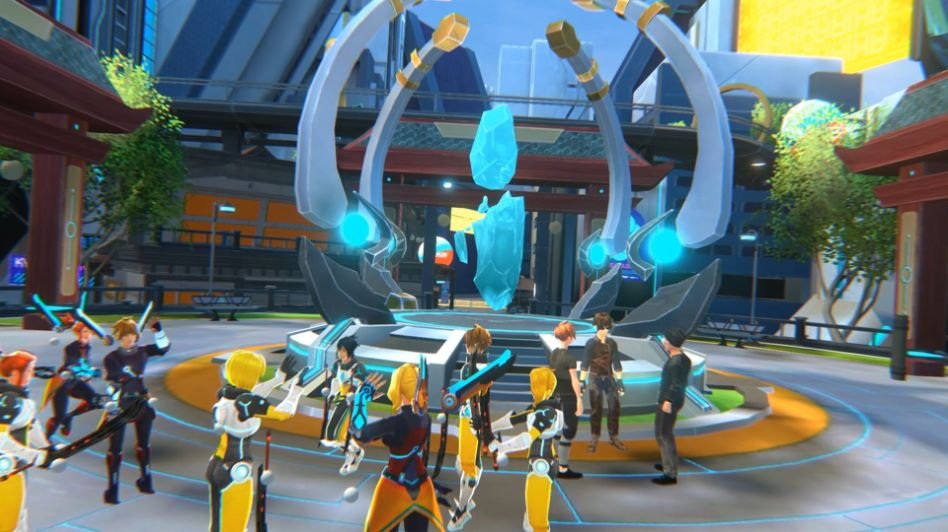 You can try to make sure that windows sounds settings are set to your correct sound device and adjust the sound level before launch. However, if it doesn't work, we have found a post on the official Steam Discussion forum that features a fix that claims to solve the voice chat problem in the game.
All you have to do is- if you have Vivox voice disabled, launch "windows time and date settings" from the taskbar and click on "Sync now". Now, after doing this, make sure to enable "auto sync". For some reason, the Vivox voice thing has to have the same date/time on your PC as the server, otherwise, it doesn't connect and causes issues.
We hope that you enjoyed reading this article, stay tuned for more updates at Digistatement.