The Xiaomi Mi Note 10 was launched in November 2019 and with an impressive set of specs. It has a 6.47-inch AMOLED screen with a resolution of 1080 x 2340 and support for HDR10. Under the hood, it packs a Qualcomm Snapdragon 730G. It can be configured with 6GB of RAM and 128GB of UFS 2.0 storage. On the back, it has five cameras, with a 108MP primary sensor. It also has a 20MP ultrawide sensor, a 2MP macro sensor and two telephoto lenses. All of this is powered by a massive 5,260mAh cell. Xiaomi also released the Mi Note 10 Pro which has more storage and RAM: 8GB and 256GB respectively.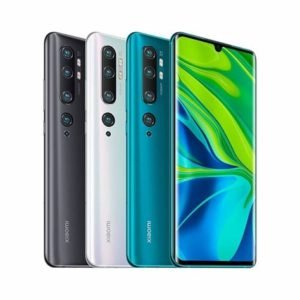 Out of the box, it came with MIUI 11 based on Android 9. While it did receive the update to Android 10, it still has not received the update to MIUI 12. And that is pretty annoying if you are a Mi Note 10 Pro user. Because if you are familiar with Xiaomi, you will know that platform upgrades do not matter as much because Xiaomi reserves all the substantial changes for its MIUI updates.
MIUI 12 focuses on visual enhancements and security upgrades. It has new animations, modernised visual elements and a UI that is overall more coherent. Dark Mode has also received improvements and now just works better. Settings has been cleaned up and there is a new system font. There is a new focus mode and the file manager has also received improvements.
Well, Xiaomi is finally rolling out MIUI 12 for the Mi Note 10 Pro global devices. Update V12.0.1.0-QFDMIXM is being released to the public. You can read about all the changes in the changelog provided below.
[System animation]

NEW: An all new body-based animation engine with advanced architecture refreshes the look of the device.

New: Dynamic Window technology takes the screen orientation to the next level.

[System image]

The newest visual design works for all kinds of content and languages.

A magazine-level layout brings what is important and makes the content structure clear.

[Privacy protection]

NEW: MIUI 12 is the first Android mobile operating system to pass rigorous testing of advanced privacy protection.

New: Use secure sharing to control additional information that goes with the shared item.

[Control Center]

New: Swipe down from the top right corner of the screen to open the Control Center.

New: Animated icons are a joy to look at!

[Casting]

New: You can hide private items while casting and minimize windows to multitask.

[Always show results]

Fix: Lock screen item always displayed on the open screen.

[Lock screen]

Fixed: Fingerprint unlock does not work for always-on display in some cases.

Removed: Lock screen and always-on display issue in second space.

[Main screen]

New: The app drawer helps you keep your home screen organized and categorize apps so you can find them faster.

[camera]

New: movie frames

[Weather]

New: New animations bring outside weather directly to your screen.

[Settings]

New: Lite Mode simplifies your device and brings essential features forward.

[Note]

New: You can now create folders with notes.

New: New dynamic backgrounds look beautiful!

New: The work is now complete with satisfying animations.

New: Subtask checklists make managing your agenda a lot easier.

[Safety]

New: New animations feel natural and fresh.

New: Binging your favorites is even more convenient with our new video toolbox
Download: Link