Xiaomi- A Chinese tech brand that has been on the best-selling list for a couple of years snow. The brand has prioritized smartphone manufacturing over anything else. But also, nothing has stopped Xiaomi from experimenting to come up with new products. They include smart TV, Mi Band (smartwatch), and even fashion products like backpacks and sneakers. Above all, Xiaomi devices run on the brand's custom OS called MIUI. This OS is based on Android OS that offers the utmost features to enhance Android experience. Users often look forward to all the new products and innovations Xiaomi comes up with consistently.
Xiaomi has announced its new camera today (April 29, 2020). The official camera is based on the newly launched MIUI 12. And therefore, here we are with all you need to know about the new MIUI camera, its features, and release timeline. You will also find the eligible below. Above all, the details are officially unveiled by Xiaomi itself, so gear up for a new camera experience!
---
SEE ALSO:
---
MIUI Camera App Features-
First of all, the app is not an entirely new application. Users who already possess the Xiaomi devices (eligible devices) will receive a camera update that will provide all the features. New and upcoming smartphones will release with the latest version of the camera app pre-installed and as default camera application. Given below is the list of new and revamped features that the new MIUI camera will rock!
Magic Clone
Magic Kaleidoscope
Tap to shoot and hold to record
Easy to arrange buttons (Option to edit toggle placement)
Custom colors (Theming)
Texture and Film camera sound (New in-app sounds)
Magic Clone and Kaleidoscope are entirely new features that we will get to see in the new, revamped app. The third feature mentioned is like video recording switch from photo capturing. But it will feature differently based on MIUI. We've always customized the placement of keys while gaming to work it best with our comfort. But who wondered that Xiaomi camera will opt these advanced features!
Above all, the new camera will feature hardware-specific and detailing based on a device's camera like 50x zoom and 108MP modes. Also, Xiaomi has unveiled the official list of eligible devices that will receive the update. Not just that, the update will be released in batches whose timeline is given along.
MIUI Camera Supported Devices and Update Timeline-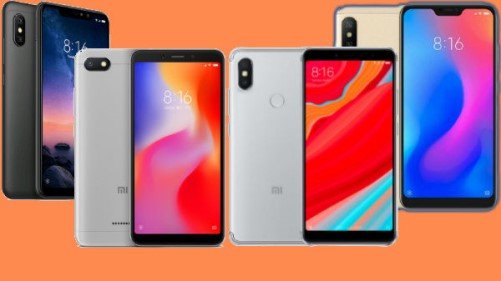 The MIUI camera will debut in devices that have received MIUI 12 Chinese Beta ROMs by April 2020.
First Batch – April 2020
Xiaomi Mi 9
Xiaomi Mi 9 Explorer Edition
Redmi K20 Pro
Xiaomi Mi 9 Pro 5G
Redmi K20 Pro Premium Edition
Xiaomi Mi CC9 Pro
Xiaomi Mi 9 SE
Redmi Note 7 Pro
Xiaomi Mi CC9
Redmi Note 8 Pro
Xiaomi Mi 10
Xiaomi Mi 10 Pro
Redmi K30 Pro
Redmi K30 Pro Zoom Edition
Second Batch – May 2020
Xiaomi Mi 8 (including Explorer Edition and Screen-Fingerprint Edition)
Xiaomi Mi Mix 3
Redmi Note 7
Xiaomi Mi Mix 2S
Xiaomi Mi 8 SE
Third Batch – June 2020
Redmi K30 4G/ 5G
Redmi K20
Xiaomi Mi 10 Youth Edition
Redmi 8A
Redmi 8
Xiaomi Mi CC9e
Redmi 7A
Redmi 7
Rest assured, we post updates and related content, and every day, so stay tuned. Also, share this article with all the Xiaomi users!
---
SEE ALSO: