We already know that MIUI 12 is finally out. The Beta is currently available to many Xiaomi devices. Even some developers have started porting the MIUI 12 Beta ROM for other devices that were not eligible. Even before the release of the OS, we saw a lot of feature leaks and design leaks as well. Well, the official Beta version comes with yet more new features and services. The list of new features is pretty long, to be honest. It's pretty interesting to note that the first Beta itself comes with so many features. This makes it pretty sure that the final build is going to be awesome.
MIUI 12 Super Earth and Mars Wallpapers:
Ever since MIUI 12 came out to be official with all the list of features, there is one feature that is getting lots of love and attention. In case you don't know, MIUI 12 is based on an amazing theme of outer space and planets. It focuses mainly on Earth and Mars. Well, we saw a new minimal UI and better animations and designs in MIUI 12, but this is something way more awesome. Yes, we are talking about the Super Wallpapers.
MIUI 12 brings these stunning Super Earth and Mars wallpapers that are totally fabulous. In case you don't know, these are live wallpapers that come with the latest MIUI 12. They look extremely beautiful and have taken all the attention of users all over the world. These live wallpapers bring stunning visual transitions and animations alongside the all-new AOD.
These beautiful live wallpapers have won the hearts of many and people all over have been wondering if they can get these on their android device. Well, we have a piece of good news for you. A developer has ported the MIUI 12 Super Wallpapers for other Android devices. You can easily enjoy the Super Earth and Mars live wallpapers on your Android device by simply installing an app.
Download and Install MIUI 12 Super Wallpapers:
These ported wallpapers can run on any Android devices starting from Android 8.1 Oreo. In order to make the port work on other devices, the developer has added custom codes in the apk that tell the wallpaper to turn on the AOD when the screen turns off, and allow the transition to the lock screen state when the screen turns on, and also the transition to desktop mode when the device unlocks. However, the port still doesn't completely work on other devices. There are certain limitations that don't allow you to use the small planets on AOD. You can see all of this in the above video. This can only be enabled if the apk is signed with the same platform key as the ROM.
You can install the apk by downloading it from the link given below and apply the wallpapers by following these few simple steps given below.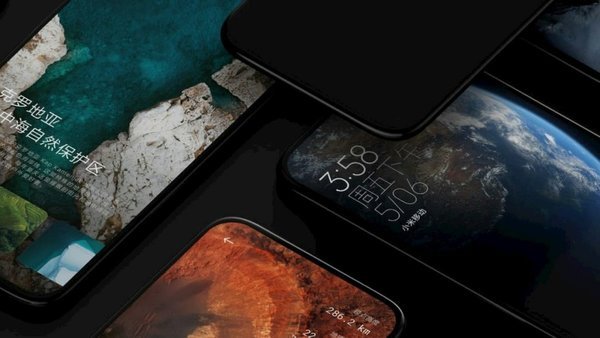 STEP 1 –
Download the apk file of the MIUI 12 Super Earth and Mars Live Wallpapers from the link given below. Install the apk normally as any other app. Don't forget to allow permission to install from other sources.
Download Miui 12 super wallpapers apk
STEP 2 –
After installing the Super Wallpapers apk, open your stock wallpaper picker on your device. Choose the Super Wallpapers from there and click apply. In case, your stock wallpaper picker doesn't support the Super Wallpapers, you can download and install the Google Wallpapers app from the Play Store.
STEP 3 –
After installing the Google Wallpapers app, open it, and choose the Super Wallpapers. Tap on Apply.
That's it. Voila! Now, you have MIUI 12 Super Earth and Mars live wallpapers on your Android device. Go ahead and enjoy these stunning live wallpapers with awesome transitions on your device. Enjoy peeps!!
Stay tuned for further updates MIUI 12 Super Wallpapers and more such related content. Aso, share this article with all those people who have been looking for these all over.
---
SEE ALSO: