Xbox Live, an online multiplayer gaming, and digital media delivery service which has been created and operated by Microsoft is currently having some technical problems. Many users are having issues with code redemption.
Well, fret not, as Xbox Support has addressed this issue on their official Twitter handle. Their official Twitter statement read as follows: Our teams have discovered an issue regarding code redemption and are currently working toward a fix. Stay tuned for updates here or check out our status page.
Have a look at the official tweet down below :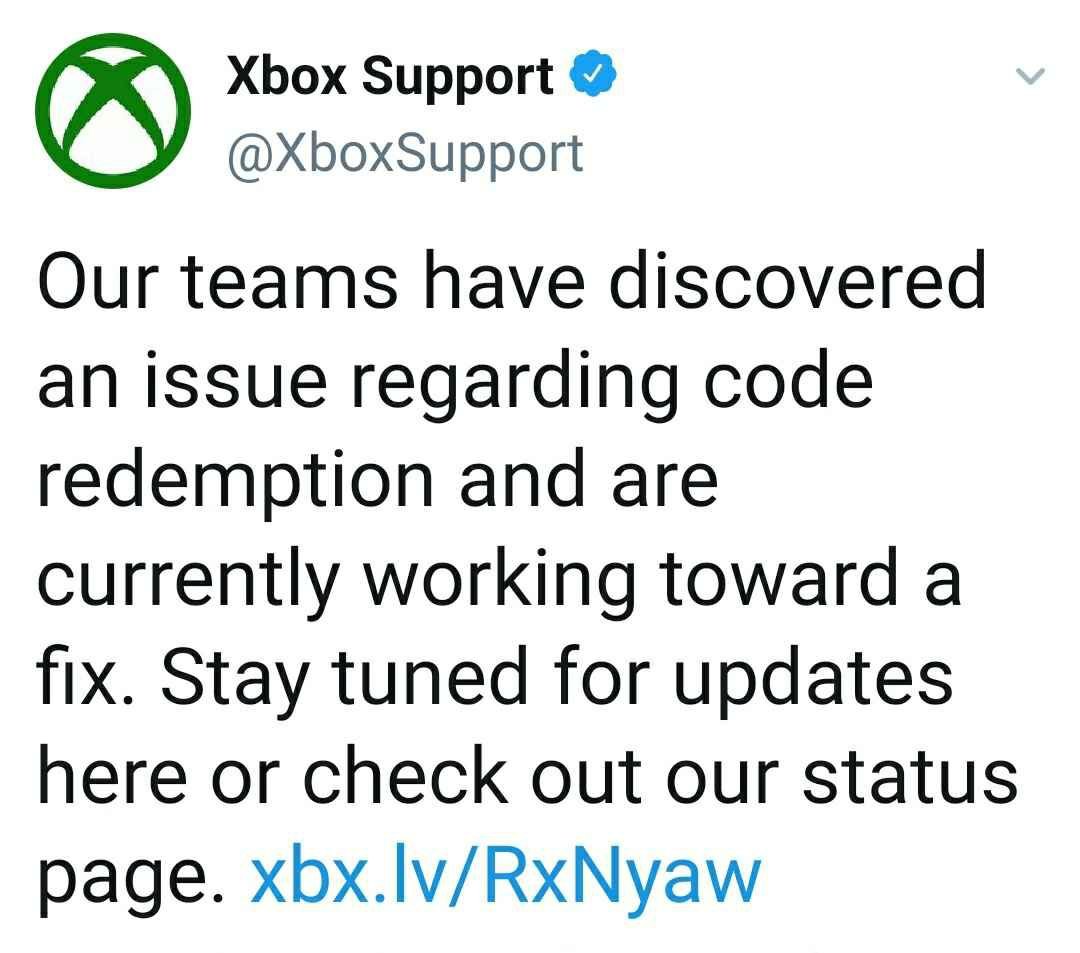 Rest assured, we're keeping a close eye on all related developments, and will update the story with relevant info as and when we come across any. So in case, you're encountering the issues discussed here, stay tuned for updates.
Let us know in the comments section if you are also facing a similar issue.