WWE 2K23 is out now and the game requires a lot of resources to run smoothly. If your OS drive is an old HDD or an early-generation SSD, and the game is installed on an SSD, you may experience slower loading times and reduced performance ultimately ruining the gameplay. However, there is a way to potentially increase the loading performance of the game. In this article, we will teach you how to increase the in-game performance and loading time of WWE 2K23.
The PrebakeCache file is an 8GB file that the game auto-generates when a match starts, among other activities. This file can be moved to a faster drive than the OS drive, such as an NVME drive, to improve the game's performance and loading times. Keep reading to know how to do the same.
WWE 2K23: How to increase in-game performance & loading time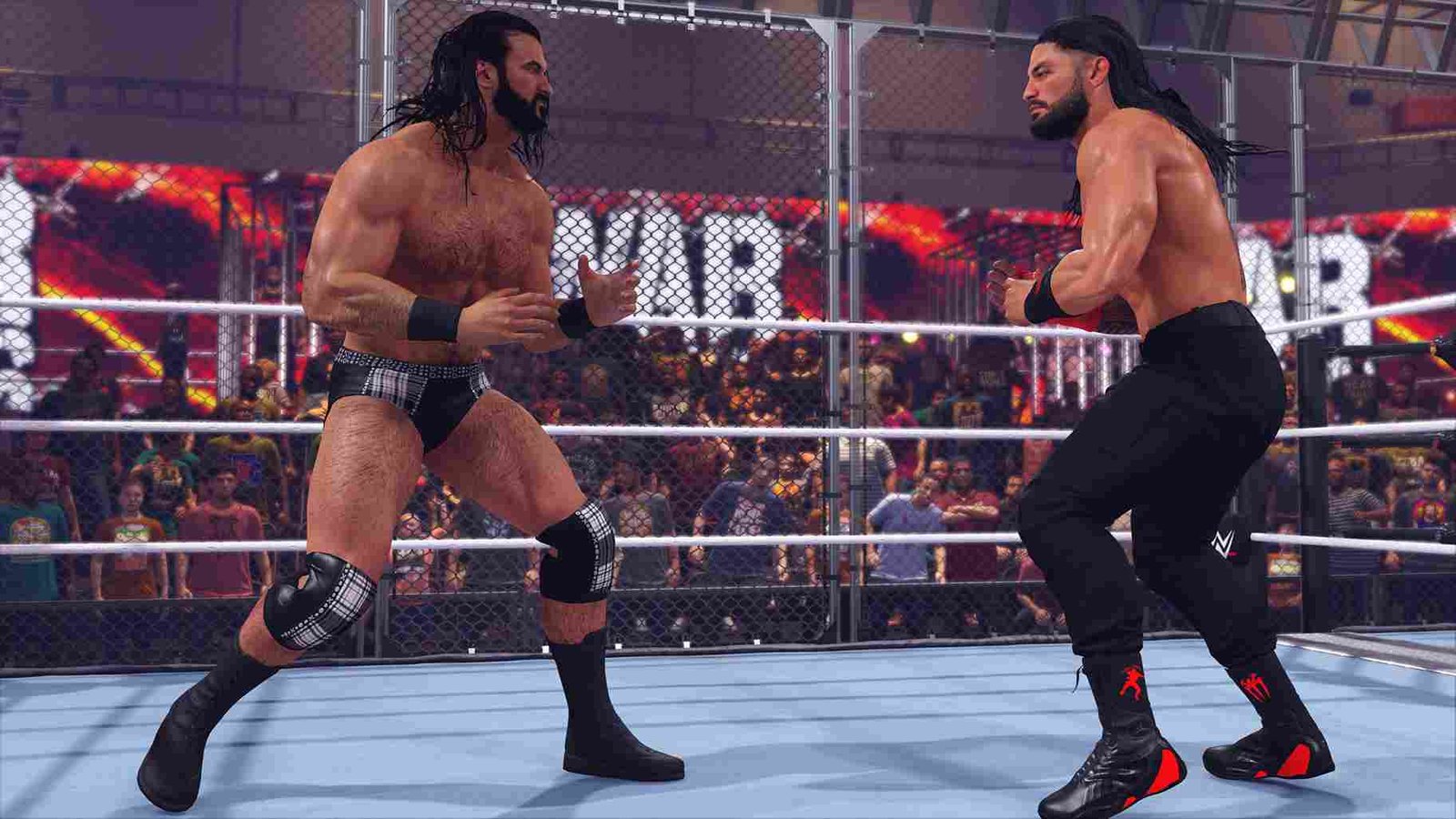 Now without further ado, lets us see how to go about moving the Prebake Cache file to achieve better performance and overall experience while playing WWE 2K23. We have listed the steps to do the same below. Check them out!
Head to the following folder path- C:\Users\YOURUsernamefolder\AppData\Local\WWE2k23\ and copy the entire folder to a safe location in case you need to restore it later.
Make a second copy and move it to the new destination on the faster drive you want the game to use.
Delete the original C:\Users\YOURUsernamefolder\AppData\Local\WWE2k23\ folder.
Now, run the command prompt in admin mode.
Use the following script (with the " " around folder names required):

mklink /J "C:\Users\YOURID\AppData\Local\WWE 2K23" "I:\SteamLibrary\WWE 2K23"
Note that the new folder can be on any drive except C:
The command prompt should report the junction link folder shortcut created.
By following these steps, a junction link folder shortcut will be created that directs the game to the new location on the faster drive. This tricks the game into thinking its data is still on the C: drive and potentially improves the loading performance of cutscenes, intros, character creation, and other activities.
To revert back to the original state, simply delete the junction link folder found in this directory- C:\Users\YOURID\AppData\Local\WWE2k23 and move the folder back from the drive you moved it to. By following the steps outlined above, you can improve your in-game experience and enjoy smoother gameplay. That brings us to the end of this article, and we hope it was informative. Follow Digistatement for more gaming-related content.
WWE 2K23 Can't Connect To Online features & Connectivity Issue On PC: How to fix it