The Blue Screen of Death (BSOD) is an error that occurs in Windows operating systems when the system encounters a critical error that it cannot recover from. When this happens, the system will automatically shut down to prevent further damage or data loss. Wo Long Fallen Dynasty is the recently released action-role-playing video game from Team Ninja/Koei Tecmo. Unfortunately, many Wo Long Fallen Dynasty players are also encountering the Blue Screen of Death (BSOD) Error while playing the game. If you are also encountering this error, then you are at the right place. Read this guide until the end to find out how to resolve this error.
The BSOD typically displays a blue screen with a message that describes the error, along with a code that can be used to identify the problem. The error message may vary depending on the cause of the error, but all of them occur mainly due to multiple reasons such as:
Hardware failures or incompatibilities, such as a failing hard drive or incompatible drivers
Overclocking or overheating,
Malware or virus infections, and
Corrupted or outdated system files.
How to fix BSOD Error in Wo Long Fallen Dynasty?
While playing Wo Long Fallen Dynasty, you can experience this error due to incompatibility of the Graphics Drivers with the game or overclocking/overheating. To deal with overclocking or overheating, you must end unnecessary tasks that are running in the background. However, if your PC is neither overclocked nor overheating, then the issue lies with your GPU drivers. Well, Nvidia GPU users have reported the same several times.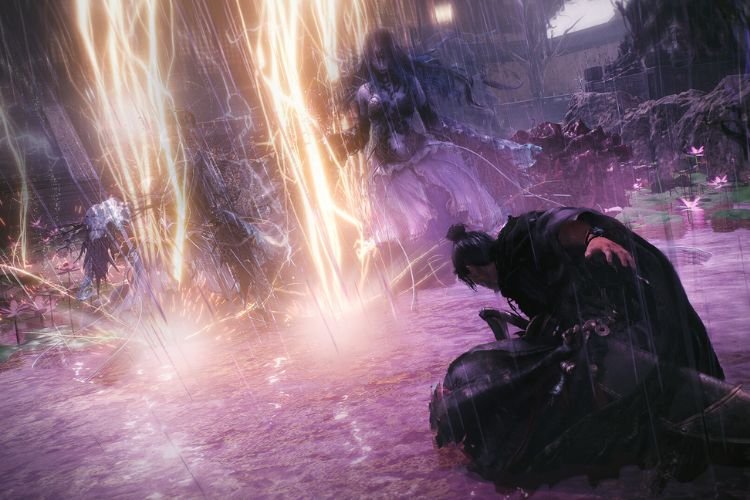 To rectify this situation, you must roll back your Graphics Driver to a previous version and then launch the game. To roll back the Graphics Driver to a previous version, you can visit the official website of NVIDIA and then download and install a previous version. However, if you are still encountering this error, you must reach out to the game officials and ask for their assistance.
This brings us to the end of this guide. It was everything about resolving the BSOD Error in Wo Long Fallen Dynasty. If you found this guide helpful, share it with your friends.
Related: Wo Long Fallen Dynasty No Sound/Audio Not Working Issue: Is there any fix yet