Playing games becomes even more enjoyable when they support a variety of languages. The story of a game is better understood by players when they play it in their favorite localized language, especially in action role-playing games. Wo Long Fallen Dynasty is the recently released action RPG that supports a bunch of languages. But since this game is new, not many players are familiar with its settings. Many Wo Long Fallen Dynasty players wonder how to change audio and text language in this game. If you also wonder the same, then you are at the right place. Carry on reading this guide till the end to know how to do it.
The recently released action role-playing video game, Wo Long Fallen Dynasty is available to play on PlayStation 5, PlayStation 4, Xbox One, Xbox Series X and Series S, and Microsoft Windows. In this game, players can design their own player avatars and select one of five "phases" at the start of the game. You must use your melee weapons to deflect strikes in order to succeed in battle because doing so will allow you to counter an opponent's attacks. This game offers a wide variety of weapons, Morale Rank System, and other exciting content. Coming back to our main topic, here is how you can change the language in this game.
Wo Long Fallen Dynasty Change Audio and Text Language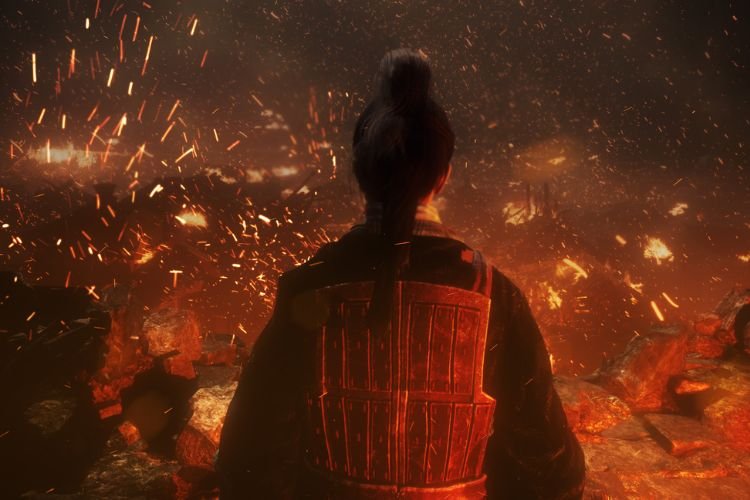 In total, there are 11 supported languages in this game, namely, English, French, Italian, German, Spanish – Spain, Portuguese – Brazil, Russian, Simplified Chinese, Traditional Chinese, Japanese, and Korean. Out of these languages, there is full Audio support for Japanese, English, and Simplified Chinese languages. However, for the interface and Subtitles part, you can apply any of the above-mentioned languages to the game. But how to change them? Let's see.
To change the Audio and Text Language, you must follow these steps:
Launch the game and go to the main menu.
Select System.
Scroll down to the bottom and select Language Settings (2nd last).
Here, you will see the Text Language and Audio Langauge options. Set your preferred language in these options.
As mentioned earlier, you can only select Japanese, English, or Simplified Chinese in the Audio Langauge option. This brings us to the end of this guide. If you found this guide helpful, share it with your friends.
Related: Wo Long Fallen Dynasty 720p Resolution Lock Issue: Is there any fix yet