Developed and Published by KOEI TECMO GAMES CO., LTD. (Team Ninja), Wo Long Dynasty is a recently released action-role-playing game. This game depicts a grim fantasy story set in the turbulent Three Kingdoms era. Being a militia soldier, you struggle to survive in a Later Han Dynasty plagued by demons. The Three Kingdoms are experiencing a new level of craziness. However, the game's hype does not match the response it received from the players. As of now, the game is quite buggy and getting mostly negative feedback. A major reason behind this is the various bugs and issues present in the game. One of the most common issues that players are facing in Wo Long Fallen Dynasty is the Sound or Audio not Working issue. Continue reading this guide to know more about this issue's potential fixes.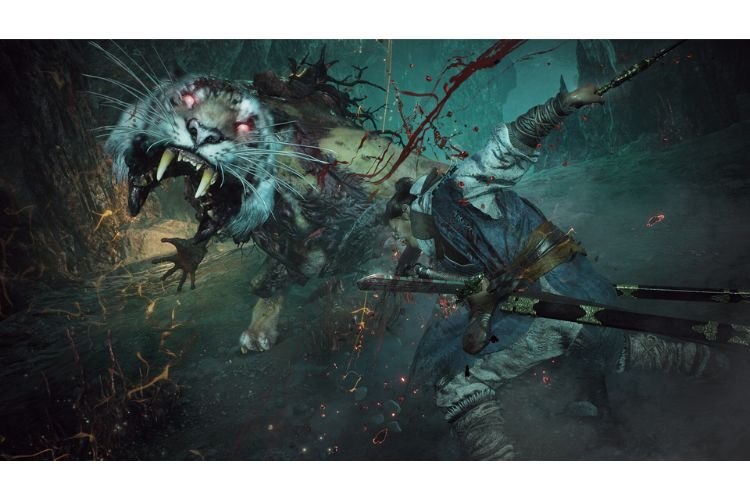 Wo Long Fallen Dynasty Sound Not Working Issue
There are various sound-related issues in the game that are annoying many players, but the common issue that a majority of them are encountering is the one in which sound is breaking down randomly. Since this issue is due to a game development fault, the permanent fix for this is yet to be released by the official development team. Meanwhile, you can start applying some potential workarounds to fix this issue temporarily at your end.
1) Restart the game
The first thing you should do whenever a typical problem, such as audio not working occurs in a specific game, is restart. By restarting the game, problems with the startup are resolved. You can also restart your PC.
2) Check Sound Settings
Type Sound Setting by pressing the Windows key. Next, confirm that the appropriate audio output device is chosen. Make sure the volume is not too low as well.
3) Sound Control Panel Settings
Setting your primary output device's Sound Sample rate to 48k Hz can also resolve this issue. By typing "Control Panel" into the Windows Search Bar, you can access it. Go to Hardware and Sound and then select Sound. Here, right-click on your Speaker and select Properties. Go to the Advanced Tab and then, from the drop-down box, choose "24-bit, 48000 Hz " and apply the changes.
However, if you are using Sound Blaster AE-5 or AE-7, then you can also choose a higher option to use, for example, 32 Bit 96000 Hz, and also uncheck the "Enable Audio Enhancement" feature.
4) Disconnect Controllers
Disconnect your controller if you are using it to play this game. Once the sound is established, you can reconnect the controller.

5) Spatial Sound
Audio problems can also be resolved by turning off the spatial sound feature. Go to Control Panel > Hardware and Sound > Sound. Choose your Speaker in this area, then right-click on it to select Properties. Go to the Spatial Sound tab now, and disable it.
6) Disable Oculus/voicemeeter
Go to the Sound Section in the Control Panel again. Now, if you see Oculus / Voicemeeter as a connected audio device, make sure to disable it. To disable it, simply right-click on it and select "Disable". From here, you can also disable the devices that you won't require.
7) Update Audio Drivers
Right-click on the start menu to open the "Device Manager". Here, expand "sound, video, and game controllers". Now, right-click on the audio device you are using and select "Update Driver". If your driver is up to date, you can skip this step.
8) Update Windows
Last but not the least, updating Windows to the latest version can also help you fix this issue. To check for pending updates, simply type "Check for Updates" in the Windows Search Box and hit enter.
This brings us to the end of this guide. It was everything about fixing the Sound Not Working Issue in Wo Long Fallen Dynasty. If you found this guide helpful, share it with your friends.
Related: Wo Long Fallen Dynasty 720p Resolution Lock Issue: Is there any fix yet