If you are looking for information regarding the compatibility details of Wild West Dynasty on the Steam Deck, you have come to the right place. Wild West Dynasty is an upcoming game that has many players excited. Likewise, it is a game that even Steam Deck players are looking forward to. However, the game is currently slated to release officially only for PC. As many games available on Steam for PC are also playable on the Steam Deck, you may be wondering about this game's compatibility on it. This article is therefore regarding Wild West Dynasty Steam Deck Compatibility Details & more.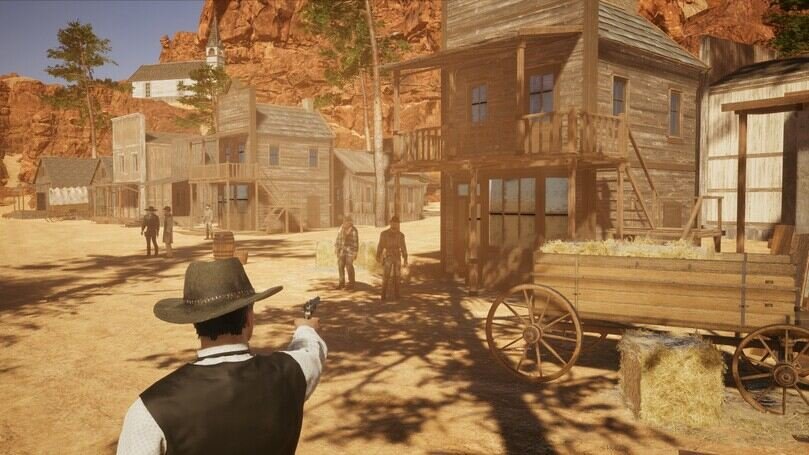 Why is Steam Deck the preferred gaming platform for many?
Steam Deck is a popular platform for games mainly because it is a portable, hand-held gaming device that allows users to play a variety of video games on the go. Likewise, the handheld has a built-in screen, controls, and runs on the Steam OS platform. The fact that Steam has a large library of games and a strong community of players is a huge plus. Additionally, the Steam Deck's compact size, portability, and high-quality gaming performance make it a desirable option for many gamers who want to play their favorite games but don't want to invest too much money in their setup. However, the downside to this is that not every game is compatible with the console, so players are always on the lookout to get information on a new game's Steam Deck compatibility. Well, we are here to share details on the same.
Wild West Dynasty Steam Deck Compatibility Details & more –
Wild West Dynasty is currently planned for a release on PC. Therefore, it is officially going to be available on the Windows platform. However, there is a good chance that the game will be playable on the Steam Deck. These are the minimum system requirements of the game-
OS: Windows 10 (x64)
Processor: Intel Core i5-6600 (3.3 GHz), AMD Ryzen 5 1400 (3.2 GHz)
Memory: 16 GB RAM
Graphics: NVIDIA GeForce GTX 1060, AMD Radeon RX 590
DirectX: Version 11
Storage: 30 GB available space
The above system requirements suggest that the Steam Deck can handle the game, at least on the lowest settings. However, it is important to note that this is not yet officially tested. We can only say for sure once the game hits the shelves on 16 Feb 2023. Therefore, you have to wait for the game to be released to practically test it on the handheld. As far as the availability of official Deck Verification for this title, such information is not yet available.
This was an article regarding Wild West Dynasty's Steam Deck Compatibility Details & more. You can also check out other articles on the game by following Digistatement.