Wild West Dynasty is an upcoming simulation game where players are tasked with building and managing a town in the Wild West era. The game features various activities such as farming, hunting, trading, and building structures. It has been a highly anticipated game among fans of the genre. Although the game is described as a single-player experience, some players may also be wondering about the release of a multiplayer mode for this game. If you are someone who is looking for such a release, you have come to the right place. This article is therefore regarding whether or not there is a Wild West Dynasty Multiplayer Mode Release Date.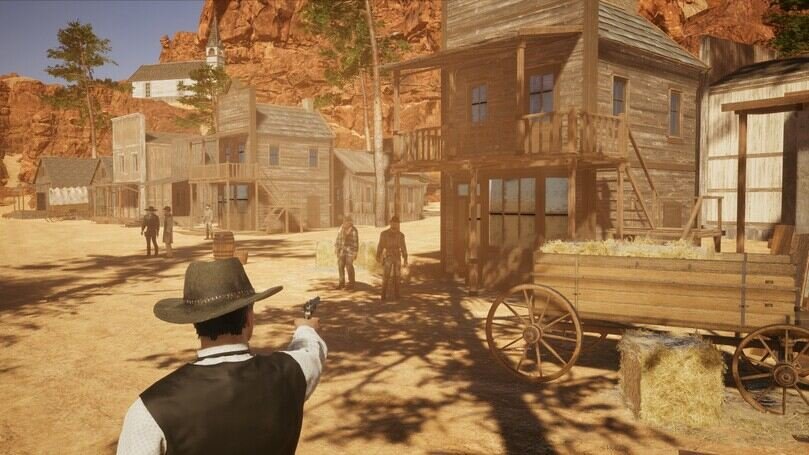 Why is multiplayer mode important in games like Wild West Dynasty?
A simulation game that involves strategic management, as well as survival gameplay, is very much suitable for a multiplayer mode. Likewise, a multiplayer mode in a game like this can make it more challenging as well as more interesting. Having to survive in the wild west while you also have to face off against other players can be very exciting. You can find out whether a multiplayer mode is coming out for this game by reading below.
Wild West Dynasty Multiplayer Mode Release Date: Is it coming out
Unfortunately, there is currently no information regarding the release date of a multiplayer mode Wild West Dynasty. Likewise, the game is currently only scheduled to be a single-player title. It is unclear whether or not the game will get a multiplayer mode through future updates. Many players are hoping for a multiplayer mode to be available in this game. There is a good chance that a multiplayer mode may be released in the future. This is mainly due to the fact that Mediaeval Dynasty, which is another game from the same publisher as Wild West Dynasty, has a multiplayer mode incoming after its initial release.
Although there is no official confirmation regarding the release of a multiplayer mode in WWD, there is a chance that the publisher may follow the same release pattern with this game. Well, the devs of both titles are different, so we can't be sure that will be the case. If that happens anyways, we can expect a multiplayer mode for WWD in late 2024. Do note that this is just speculation from our side, so take this information with a pinch of salt.
This was an article regarding the release date for a multiplayer mode in Wild West Dynasty. You can also check out other articles on the game by following Digistatement.