Wild Hearts players are encountering tons of bugs and issues in the game. The recently released action role-playing game has not experienced an ideal launch and is suffering from multiple issues at the moment. One of the annoying errors in the game is the Network Error. This error restricts players from connecting to the server and jumping into the multiplayer games. If you are also facing a similar issue and looking for a fix, then you are at the right place. Carry on reading this guide to see how to fix the Network Error in Wild Hearts.
Wild Hearts Network Error Fix
Network-related issues can stumble up your gameplay due to multiple reasons. Therefore, there can be multiple ways through which it can be resolved. Let's see them individually:
1) Check your Internet Connection
The primary thing to do when you run into a network connection issue is to check your internet connection. So, do a routine check by simply opening other applications and websites. You can also check your network speed to ensure that is not the issue.
2) Check Servers
Network Errors can also hop in the game when the servers are not live due to some reasons like regular maintenance. To check the same, you can follow the social media handles of the game and see if there is any notification about server-related issues.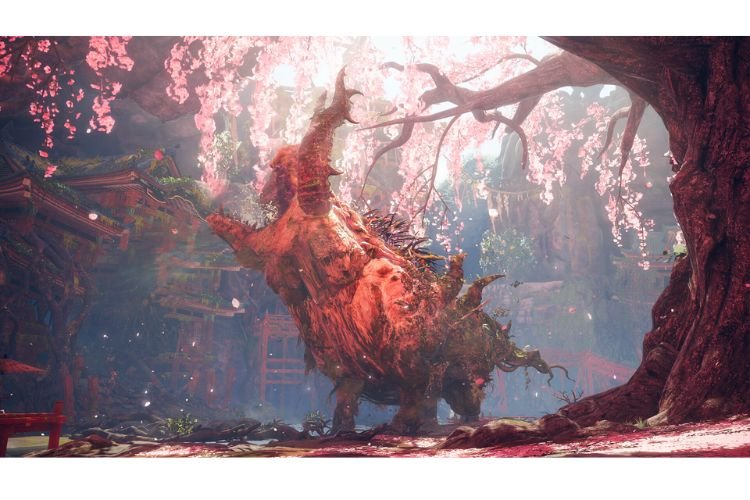 3) Switch DNS
In some situations, the default DNS server can also cause Network Related issues in a particular game. You can try switching to another universal DNS server like "8.8.8.8" or "8.8.4.4" and see if it fixes the issue.
4) Wait for an update
If nothing helps you out, all you can do is wait for a patch update to roll in that contains the fix for this issue. As of now, this issue has not been properly addressed by the game developers. So until they do so, all you can do is wait.
5) Launch the game via EA app
A player suggested that launching the game via the EA App instead of Steam fixed the network error for them. So, you can try doing so.
6) Enable Online Mode
For some reason, Online mode is disabled by default, as per reports. So, all you need to do is go to the game's settings menu, head to the Online Settings, and enable Online mode, as well as Crossplay. After this, save the changes and check if the issue persists.
7) Bring down Block List Count to below 100
Reducing the number of blocked accounts on your PSN account has also fixed this issue for many. For more details on this, visit here.
This brings us to the end of this guide. It was everything about fixing the Network Error in Wild Hearts. If you found this guide helpful, share it with your friends.