Wild Hearts is an exciting action role-playing game that takes players on a journey through a fantastical world inspired by feudal Japan. Throughout the game, players must embark on quests to hunt down massive monsters, known as Kemono, in various regions of the game world. If you're looking for upgrades though, you'll want to pay attention to Ancient Lumber, a valuable upgrade material. If you are looking to obtain this item, then you have landed on the right page. In this article, we will share all the details on how to get Ancient Lumber in Wild Hearts.
In the game, Ancient Lumber is an upgrade material that can be used to craft and upgrade specific gear. While it can be foraged out in the game's world, there might be players who may struggle to find it. If you too are struggling to obtain this item then keep reading.
Wild Hearts Ancient Lumber: How to get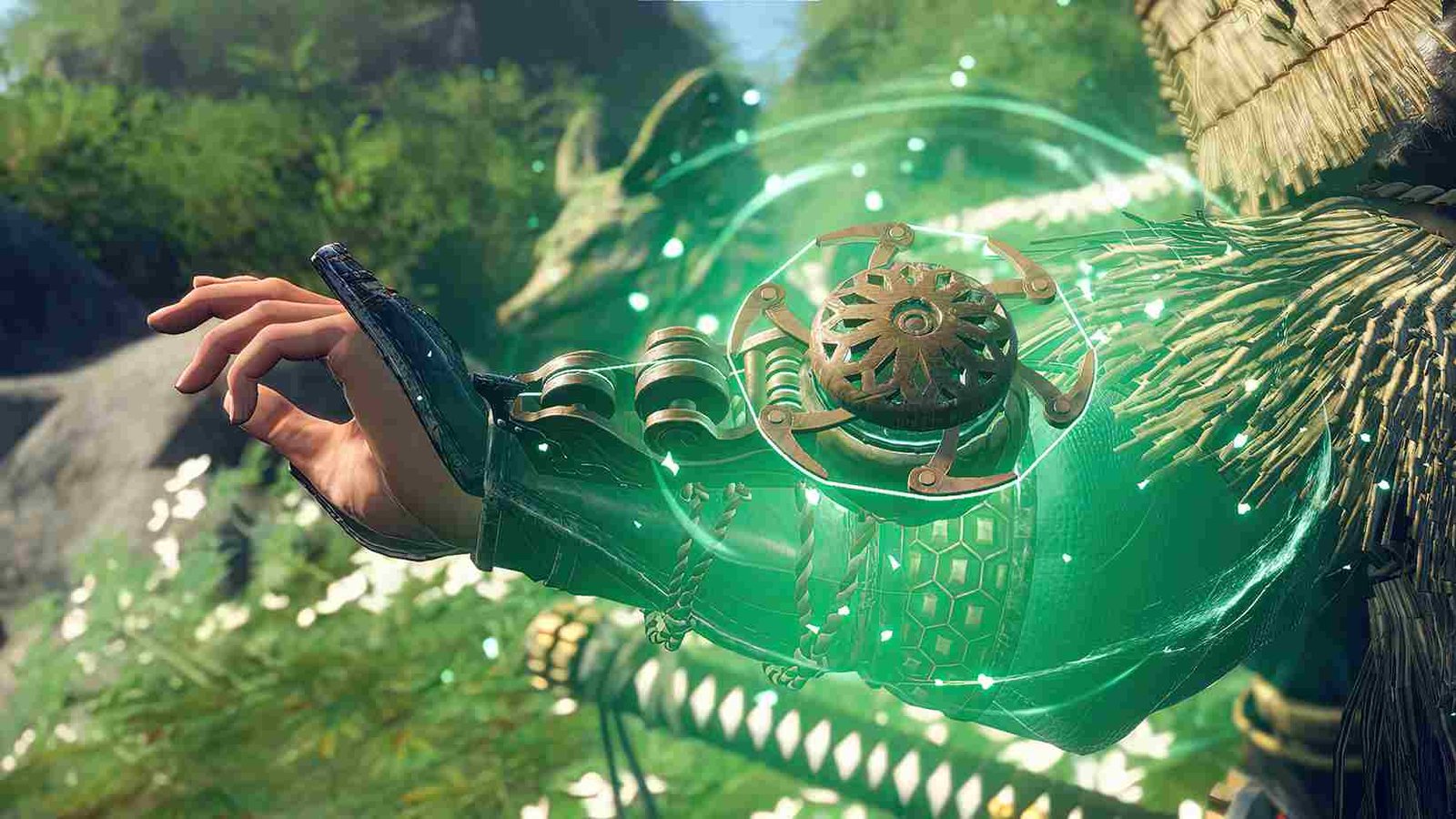 Players will be glad to know that Ancient Lumber can be collected pretty early in their gameplay. It can be obtained by felling old trees in the game's two locations- Old Blossom Trail and Spirit Isle. However, locating this precious material is no easy feat. You must scour the area around waterbodies in search of lumber, making exploration a key aspect of the game. As you explore the lush landscapes of Wild Hearts, keep a keen eye out for peculiar logs that exude a distinctive green and brown hue, accompanied by a blue radiance. These logs are the key to obtaining this resource. When you come across one of these unique logs, simply approach it and interact to gather the coveted Ancient Lumber.
If you manage to acquire this resource, you'll unlock the potential to create weapons and armor beyond your wildest dreams. However, this can only be achieved once you progress to Chapter 2, where weapon crafting and upgrades are available. You can use the Ancient Lumber to imbue your weapons and armor with unique qualities, making them more powerful and effective in battle.
To sum up, Ancient Lumber is an item worth pursuing in Wild Hearts, as it is useful in crafting. So keep your eyes peeled, explore every nook and cranny of the Old Blossom Trail and Spirit Isle, and chop those ancient trees to obtain the prized Ancient Lumber. That brings us to the end of this guide. If you found this information helpful, don't forget to follow Digistatement for more exciting updates and gaming news.
Related Read,
Wild Hearts Crossplay Support: Is it available