Now before we start, we have to say that we will be damned if you have still not watched the blockbuster movies "Avengers: Infinity" and "Avengers: Endgame". The movies are special for the way the villain Thanos snaps his fingers to make half the population disappear. It is a well-known phenomenon even among people who do not know Marvel movies all that well. The same phenomenon is used in the game Marvel Snap by the same name – "Snapping". Its function, however, is a little different. What is Snapping in Marvel Snap is something we will discuss shortly. We have to tell you that Snapping is practically nothing like the one showcased in the movie, so do not get your hopes high. It will not make your opponents disappear.
Marvel Snap is a beautiful game for Marvel fans. It has received immense praise from fans and critics alike. Featuring the most intensive card battles, this game will have you sweating at times. The game is developed by the Second Dinner Studios. In terms of gameplay, it features cards for you to choose from and battle out with your opponent. There are cards of the characters which include Mantis, America Chavez, Professor Charles Xavier, and many more. These could be among the best of cards considering these are some heavy-hitting characters. What is also unique about the game is that you get to play all this intense card action in no more than 3 minutes. Anyways, let us look at what Snapping means in the game.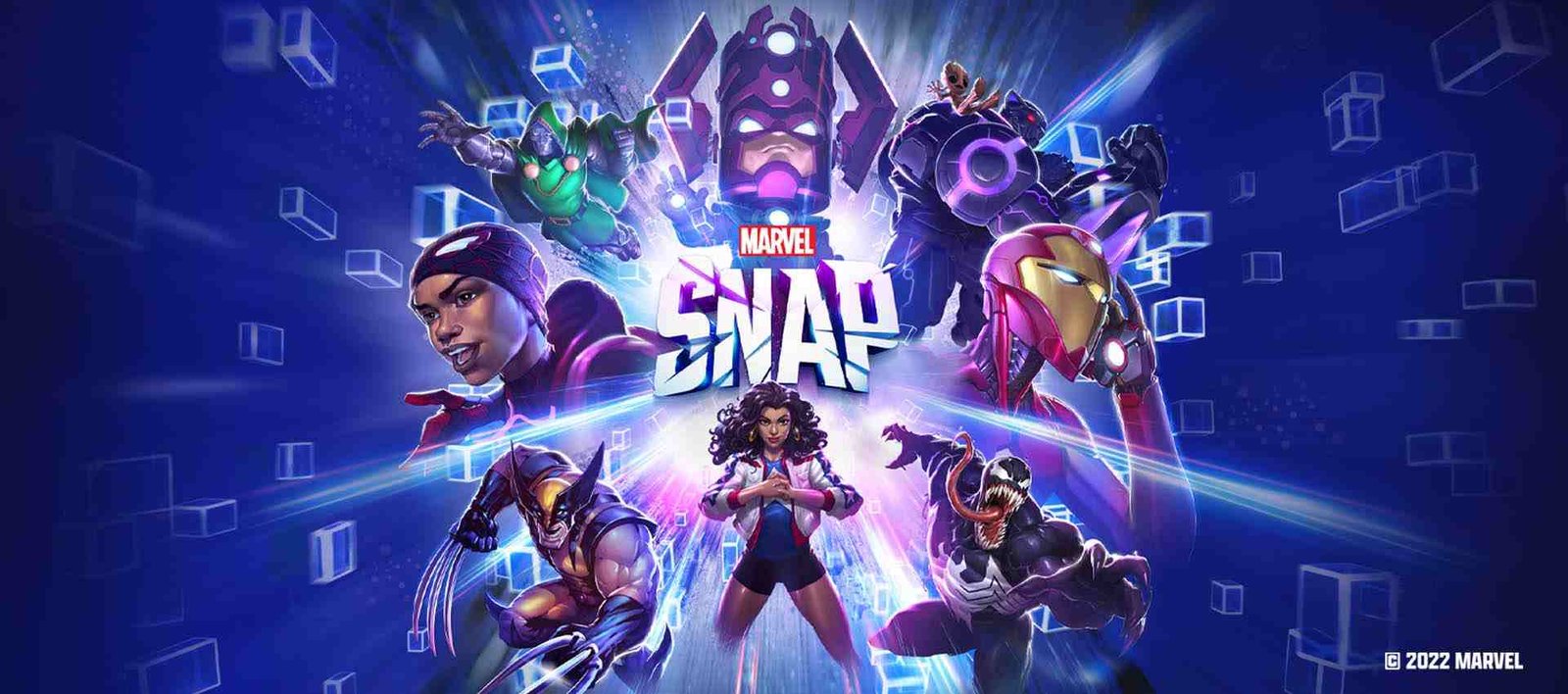 What does Snapping mean in Marvel Snap?
Coming to the question of what Snapping means in Marvel Snap, it is pretty simple. You see, when you have completed the Stakes tutorial and have reached a 10-iron rank, you will have unlocked the ability to Snap. Snapping is a function in the match that allows you to raise both your stakes of winning and losing. This means that if you were to click on the cube in the top middle of the screen, even for bluffing, you will increase your stakes in the next turn. This is the ability to Snap and this is how you will use it.
Well, the stakes of a single match can include either 1, 2, 4, or even 8 cubes depending on the Snap. In a situation where no one snaps, the stakes will remain the same, which is 1, but stakes will be doubled at the final turn. If someone were to do the Snapping, then the stakes of winning or losing will double as we discussed above. But obviously, there cannot be all advantages and good things in a game. There have to be certain restraints and that is why even Marvel Snap has one. You see, you can only snap once in a single match. After that, you will have to wait for another match to do it. Meanwhile, this was our article about What is Snapping in Marvel Snap. Keep visiting Digistatement for more.