Shatterline has finally been released in the Early Access phase and is doing well with good reviews and responses. But, not everything is going ideal. There are certain issues that Shatterline players are facing while playing the game. One of the issues that a majority of players are facing is Error 10-10. If you have also encountered Error 10-10 while playing Shatterline, then you are not alone in the same situation. Error 10-10 comes with a tagline that says, "Launch Error. Easy Anti Cheat is not installed". Well, such errors can be resolved by following some simple steps. In this article, we will be guiding you on how you can fix the Shatterline Error 10-10 easily. Continue reading this article to know everything about this topic.
Fix: Shatterline Error 10-10
The major reason that is triggering this error can be understood from the tagline itself. It is occurring because the Easy Anti Cheat software is not functioning properly. Many games install Easy Anti Cheat software along with them to keep the cheaters away from games.
Verify Game Files via Steam
To resolve this error, you just have to repair/verify game files. Verifying game files will automatically fix the corrupted files including Easy Anti Cheat. Here is how you can verify game files:
1) Launch Steam, and head to the Library.
2) Right-click on Shatterline in your library and select "Properties"
3) In the "Local Files" category, select "Verify Integrity of Game Files".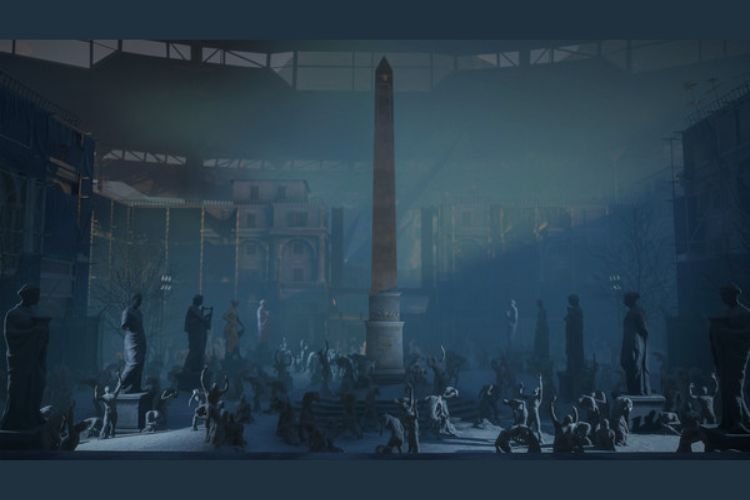 Install Easy Anticheat Manually
If you are unable to resolve this error even after verifying the game files, then you must install Easy Anti Cheat manually. For that, follow these steps:
1) Head to the Game Installation folder. By default, it is C: \ Program Files  (x86) \ Steam \ steamapps \ common \ Shatterline
2) Find the "installscript.vdf" file and open it with any text editor (Notepad)
3) Here, you will see two lines: process 1 and command 1 under the heading "eos_anticheat_install". From Command 1, copy the text "install a_string_of_numbers_and_- letters".
4) Now, head to the EasyAntiCheat folder in the game installation folder.
5) Launch the EasyAntiCheat_EOS_Setup.exe with the parameters you've just copied.
6) Finally, run CMD and execute the file. The command will look something like this: "C:\Program Files (x86)\Steam\steamapps\common\Shatterline\EasyAntiCheat\ EasyAntiCheat_EOS_Setup install a_string_of_numbers_and_- letters"
7) Hit Enter and EAC will install.
So, this was everything about fixing the Shatterline Error 10-10. If you found this article helpful, share it with your friends.