Webbed is a new puzzle-platformer adventure game where you play as a spider. The game comes from a small indie game developer studio, Sbug Games in Queensland, Australia.
This game is not just an ordinary game about a spider, but a spider who can skateboard, freely swing around, and also, wear a hat. Webbed is an interesting puzzle platformer where you can traverse through the levels using the spider's web. It also features laser spiders.
Webbed is set in a fantasy world that blends colorful and cute characters. Likewise, all the insects and critters in the game have fun and quirky personalities. The game lets you explore and traverse through the dangerous wilderness.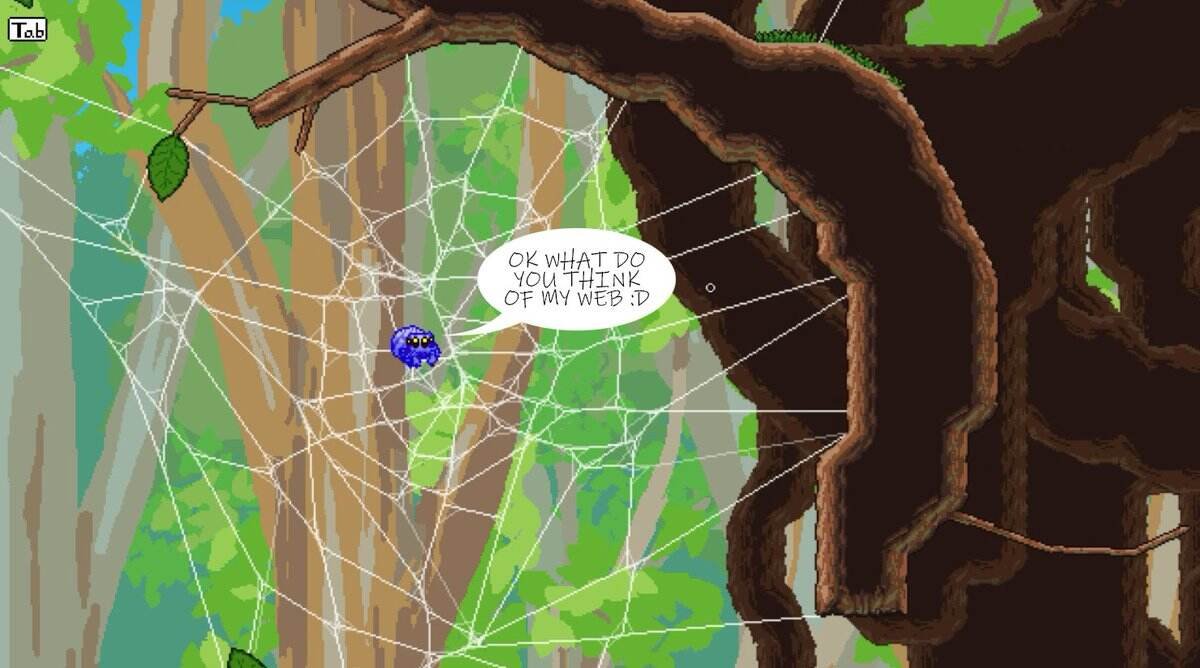 The official description of the story in Webbed is that it is the story of a happy little spider on an adventure to save her boyfriend from a big mean bowerbird.
The game features many elements of other adventure platformer games. Webbed features exploration and puzzle-solving mechanics. The game also lets you interact with the different unique characters in its world. You can stick webs to anything in the game and choose your own path on your rescue mission.
It is also mentioned on the official page of the game that the game lets you dance with other bugs and also, some may even follow you on your rescue mission.
Webbed may be an excellent new entry to the wide variety of excellent 2D platformer games from small Indie developer studios. 
This exciting new adventure game was released on September 9 for PC over on Steam, GOG, and also the Humble Store. The demo of the game was released on 7 October 2020 over on Steam as part of the Steam Game Festival Demo.
Release date of Webbed for Android and iOS.
There is currently no official announcement of the release date of Webbed for Android and iOS. It is only available on PC at the moment. You can follow the game's official Twitter page at @sbuggames and also check out the official website.
This article will be updated with any new announcement of an official release date for Android and iOS.