Praise the Omnissiah!! Warhammer 40K fans have finally got a good 40K game after the release of Warhammer 40K: Darktide which received mixed reviews. And all it took was to make a decent boomer-shooter. Warhammer 40000: Boltgun is the latest game by British video game development studio: Auroch Digital, who were previously responsible for developing Mars Horizon. Boltgun came blasting through the vile xenos and demons on May 23 for all major platforms including the Nintendo Switch. Well, although the launch on Switch was a success, some players did encounter an issue where the in-game audio doesn't work on the console.
Audio issues aren't something new for games. We can't really pinpoint a root cause for such issues since the cause itself could be due to multiple reasons. And like most issues, they can be fixed. So, here are some workarounds that might help you in getting the in-game audio back and listening to the sounds of heretics burning once again.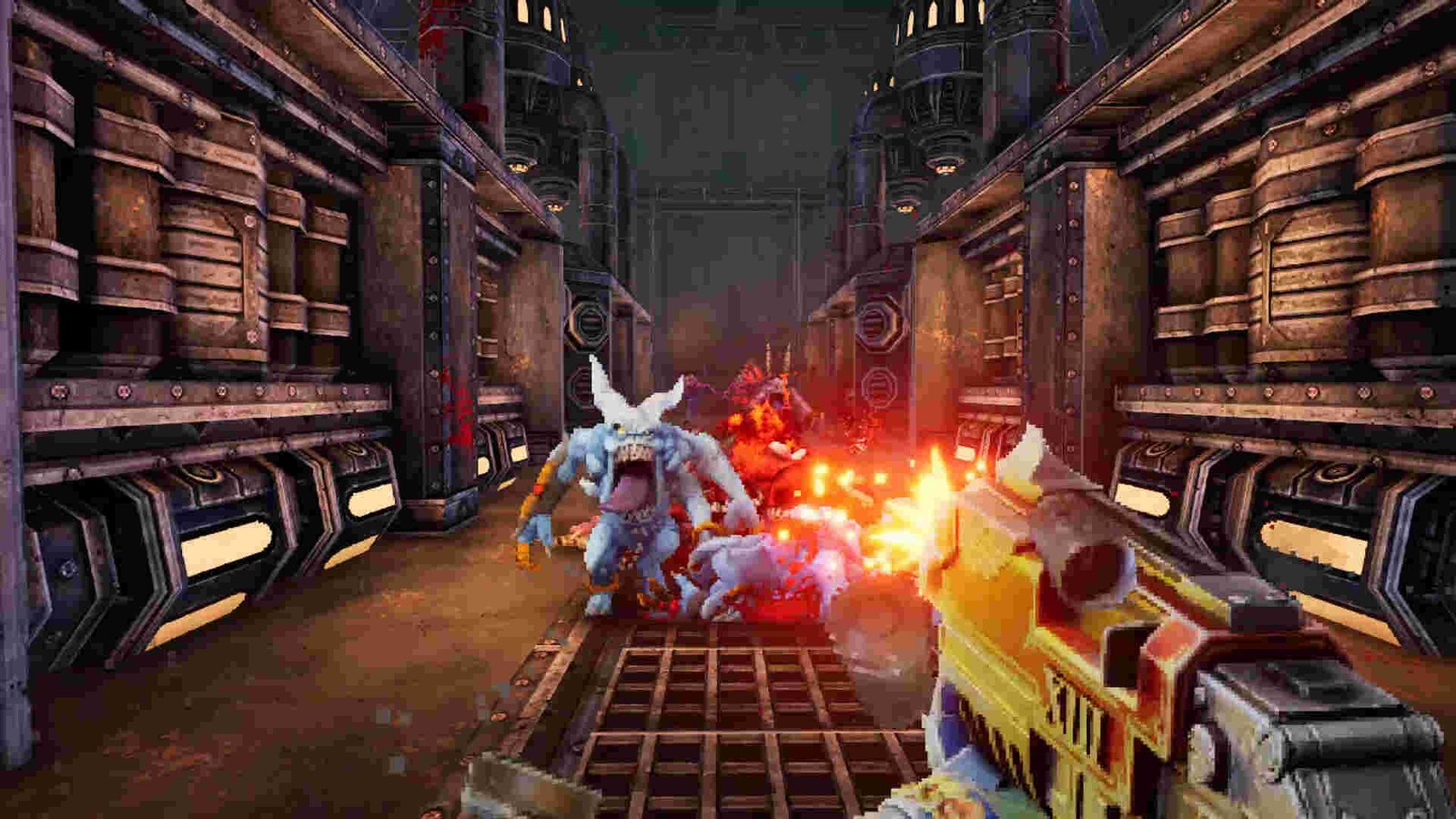 Warhammer 40000 (40K): Boltgun Audio Not Working Issue on Nintendo Switch Issue: Is there any fix yet
WH 40K Boltgun devs seemed to be aware of the audio not working issue on the Nintendo Switch and released an update to fix it, as per players on Reddit. Thanks to that, most players have had their issues resolved. However, if you still happen to be facing this problem for some reason, try the following methods.
Restart the Game –
One of the most basic methods that work universally irrespective of the platform or the device is to simply restart the application when encountering issues. After a restart, there's a 50/50 chance that this will completely resolve the audio issue in Warhammer 40K Boltgun.
Restart the Switch –
If restarting the game doesn't do anything, then it's time you do the same with the Nintendo Switch. To restart the Switch, simply hold on to the power button at the top for three seconds exactly. Then you will be presented with power options. Select Restart.
If holding the power button for three seconds doesn't bring up the power options then hold on to the power button for about twelve seconds. The console will automatically shut down. Now, all you need to do is power it back on.
Download the latest update for the Switch –
Nintendo regularly releases system updates for the Switch. These should always be downloaded and installed whenever they are available. If you haven't updated your Switch in a long time, go to Settings and download the system update from there.
Check if there are any Bluetooth audio devices connected –
If you happen to have a Bluetooth audio device connected to the Switch then it will not output audio into the speakers but rather the Bluetooth device. As such, make sure to turn off Bluetooth audio by going into Settings > Bluetooth audio. Select any connected device and choose the "Disconnect From This Device" option.
Redownload the game –
If nothing else works, then you can try redownloading the game. Don't worry about losing your progress because your saved files are tied to your user account. Now, if you are ok with downloading the game again, then uninstall it first and then download it again.
We do hope that this guide has been helpful to you to some degree. For more guides like this, follow DigiStatement.
Also, read: Warhammer 40,000 Boltgun Stuttering during Cutscenes Issue: Is there any fix yet