Simulation games are the new best things now when it comes to gaming. And when the simulation games have virtual reality embedded, that becomes a whole different deal. Such is the case in the game VTOL VR.
The game has a pretty large player base and the reason is obvious. It has set up virtual reality as a big possibility in gaming in the current universe. And the constant updates make things even better for us!
Well, here is everything you need to know about the game VTOL VR and the recent update –
VTOL VR – THE GAME
So what is this game VTOL VR? It is a near-futuristic combat flight simulation game set in Virtual Reality. And you know what to expect from it, don't you? The game is superbly awesome and offers a great virtual reality experience. If you have not tried it yet, go on and play it. You won't be disappointed.
The game, developed and published by Boundless Dynamics, LLC, was released back in August 2017 and is available on PC only.
VTOL VR – BEST FEATURES
To be honest, the biggest feature that the game has is virtual reality. Other than that, here are some amazing features that you should know –
The gameplay experience is immersive and staggering. Since it is a futuristic game, you will find a lot of such things to do. Starting from pilot advanced multi-role jets, you will have the ability to control the jets virtually and use your hands to operate them, press the buttons, flip the switches and manipulate the virtual flight controls.
You do not need any extra hardware to play the game. Just a VR set with tracked controllers is enough to take on this amazing experience. With your VR set, you have access to the virtual cockpit where you can tweak the stick and throttle, flip and press the switches and buttons, and do anything you need to in the room.
The aircraft base waiting for you in the game is just commendable. You have a lot of varieties, like AV-42C Tilt-jet VTOL/STOL/CTOL Attack/Transport vehicle, the F-45A Stealth Multi-role STOVL Jet, the F/A-26 Fighter/Attack Jet, and many more to choose from.
The missions in the game are quite challenging and intense. The game features a lot of action-packed combat missions, delicate vertical landings, aircraft carrier operations, aerial refueling, and more.
That's not all! The game features an in-built mission, campaign, and map editor where you can design and fly your custom missions and maps. You can share them with your fellow co-pilots from around the world as well!
VTOL VR – RECENT UPDATE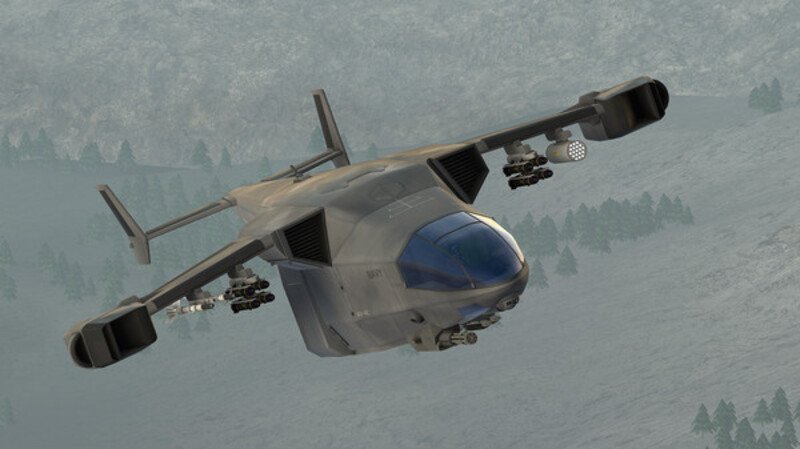 The game has received the new update patch 1.3.0. Now, what's in this update? Well, the major ones to name are the multiplayer mode and the AH-94 Attack Helicopter. Talking about the new AH-94 Attack helicopter, the official Steam description says that
The AH-94 is a twin-turboshaft attack helicopter with a tandem cockpit for two pilots. It features nose mounted optical sensors and can mount a 20mm rotary cannon or 30mm chain gun. It is capable of carrying various air-to-ground missiles, rockets, and other equipment on 4 wing pylons, as well as two small air-to-air missiles on each wingtip. The aircraft's sleek design, retracting landing gear, modern rotor blade design and powerful engines allow it to cruise for over 400nm or sprint at over 200 knots.
And then there is the multiplayer mode. The multiplayer mode in the game has been made available for all in the new 1.3.0 patch update, but it still is in an active developmental phase. Right now, this mode has several 6-player co-operative and 12-player PVP missions to offer to you.
According to the devs, VTEditor and Steam Workshop support for multiplayer missions will be offered in the very next step, since these are not quite ready yet. And you will also see a lot of other multiplayer missions in future updates, including the support for custom missions.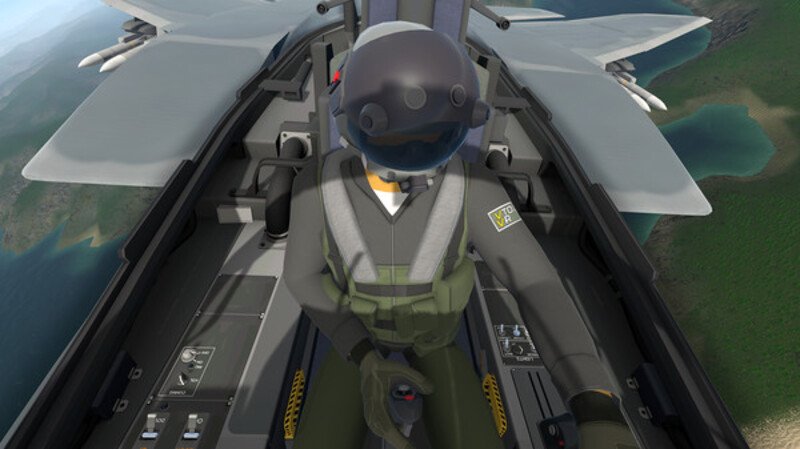 Well, this was everything you need to know about the game VTOL VR and its new update. Follow Digi Statement for more updates like these in the future.