The latest episode of Vinland Saga, Episode 21 has been aired. The new episode pushes the story a little in York, where Prince Canute, Askeladd, Thorfinn and prince's army have arrived to attend the banquet which is to be organized by King Sweyn.
Well, some action happened at the very start of the episode where Thorfinn kills the assassin, who shot Prince Canute with the crossbow. There only, by coincidence, Thorfinn meets Leif (his father's friend) after a long period of 11 years. Leif cries and asks Thorfinn to come home and meet his family. But yet again, the stubborn Thorfinn tells him about the revenge he has always wanted after the death of Thors.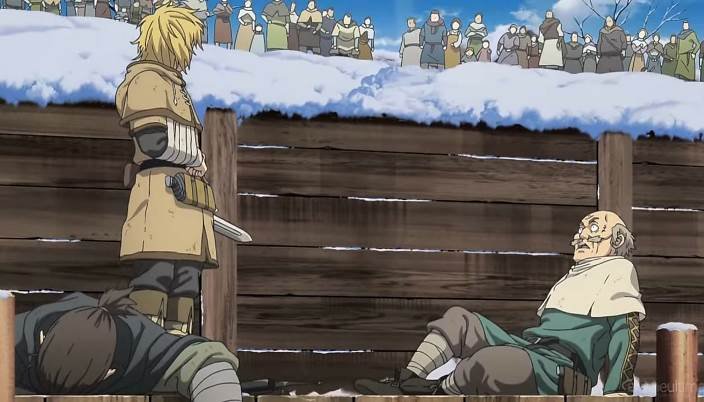 Well, later on, we got to know that Prince Canute is not dead, and the assassin shot his body double. Askeladd was behind the setup of the whole assassination scene. And he got a pretty good explanation and strategy behind all that.
By doing this, Askeladd made people of York believe that Prince Canute was shot by someone from the Royal family, and probably the King himself. And in a banquet, if King Sweyn takes any decision which may harm Prince, it will definitely result in a bad reputation of the Royal emperor among the people of his kingdom and especially the military.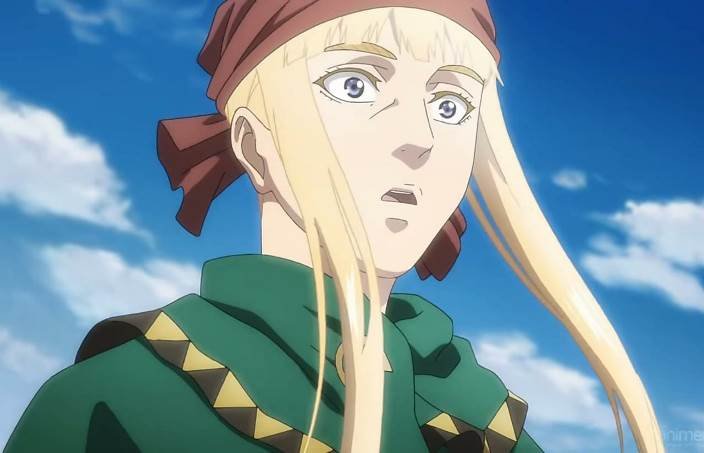 The episode ends with the death of Bjorn. Bjorn, who was badly injured in his last battle was about to die. But the warrior chose to die on the battlefield, so he chose to die a warrior as if a person dies a warrior on the battlefield, he receives the perks of Valhalla. And therefore, Bjorn asked Askeladd for a duel.
Well, talking about the prediction and spoilers of the next chapter of Vinland Saga. We expect an interesting duel between Thorfinn and Askeladd. But, this time Thorfinn is more likely to win, as he has become more skilled now. Also, both of them are injured too, Askeladd got injuries on his leg.
But, even Thorfinn wins the battle, he won't be able to kill the Askeladd for now. As Prince Canute has ordered both of them that the duel will get over whenever he says. Well, Canute needs both of the warriors and can't lose anyone of them.
After that, Prince Canute and Askeladd will attend the banquet by King Sweyn. In the banquet, the King will reward Canute as he mentioned earlier. And as Askeladd predicted, the king won't send Prince in the Warzone, but still, he may separate Thorkell from Prince's army by ordering Thorkell to control a different region. We have to see how Askeladd will manage to keep Thorkell on his side.
So, this is all about the Vinland Saga episode 22 spoilers & predictions. Vinland Saga episode 22 is going to release on December 15. Stay Tuned.