It is normal for a newly released game to encounter some common issues. Those who are gaming for a long time would know that the Black screen issue that gets triggered is quite common with a lot of games. Unfortunately, the recently released strategy game, Victoria 3 is troubling a lot of players with the same Black Screen issue. If you are also facing this issue and want to know if there is any fix for it yet, then continue reading this article till the end.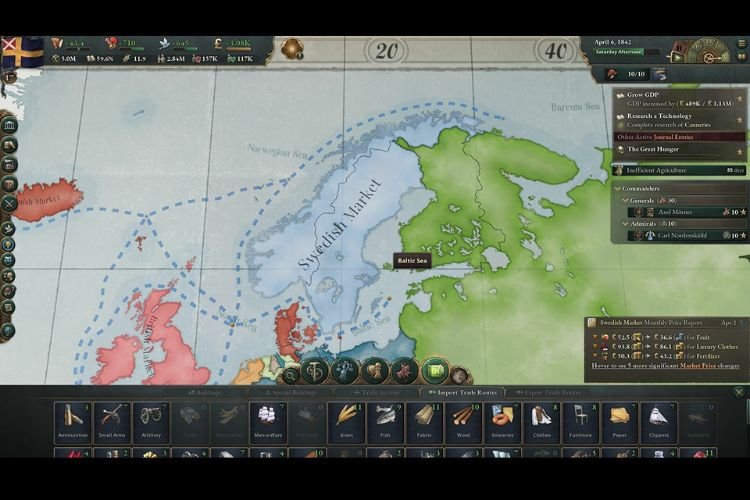 Victoria 3 Black Screen Issue
The black screen issue in Victoria 3 completely turns the map area into a black screen. As of now, this issue has only troubled some players, which is why there is no update from the side of developers regarding a fix. However, there are certain generic fixes that you can apply to see if the issue gets resolved. So, meanwhile, here are some best options to try for fixing the Black Screen issue.
1) Verify game files:
Verifying game files can fix any issue related to corrupted or missing files. To verify game files, you can follow this path: Steam > Library > Victoria 3 (Right-click) > Properties > Local Files > Verify Integrity of Game Files
2) Run the game on Dedicated Graphics Card
If you are playing this game on a laptop, then make sure to run it on the Dedicated Graphics Card. For that, follow this path: Windows Search Bar > Graphics Settings (type it) > Browse > Head to the game installation folder and select the Victoria 3 executable file to the list. After it is added, click on options and select "High Performance"
3) Restart PC:
Try running the game after restarting the PC to see if it resolves the issue
4) Disable Overlays:
If you are using any application that has an overlay feature, then you must disable it. Applications like Discord, MSI Afterburner, etc. must be disabled.
5) Update the game:
Check on Steam if there are any updates pending for this game. There is a possibility that updating the game can fix this issue.
So, those were some generic fixes that you must try to resolve the Black Screen issue of Victoria 3. If officials announce anything regarding the fix for this error in the future, DigiStatement will surely update you at the soonest. Until then, stay tuned.