Crosshairs play a very important role in your performance in first-person shooter video games. For the same reason only, many players invest a lot of time in deciding the best crosshairs for them. Valorant is a 2020-released first-person shooter video game from Riot. Being a free-to-play game, it attracted millions of players from around the world in a very short period of time. In Valorant, only some limited colors are available to apply to your crosshair, in which, the black color is not present. In this article, we will be guiding you on how you can turn your crosshair to black color to improve your aim. Continue reading ahead to know more.
Valorant has been in the gaming news since it got released. Just like we witnessed a time when every other gamer talked about CS: GO, this is the time of Valorant. The main feature of Valorant is its characters. Before going into the 5v5 battle, you choose your favorite agent that has its unique abilities, using which it can outplay the opponents. Since the game has released, Riot has been regularly introducing new agents to this game, Neon being the latest release. But, coming back to the main topic, here is everything you need to know about turning your crosshair's color to black in the game.
Black Crosshair in Valorant
In Valorant, the colors that you can apply to your crosshairs are Yellow, Green, Green Yellow, Yellow Green, Red, Cyan, Pink, and White. If you have played Valorant for a while, you must have changed the color of your crosshair multiple times as it helps in aiming. You might also have wished for darker colors for your crosshair. But now there's nothing to worry about as by following the guide below, you will be able to turn your crosshair's color to black: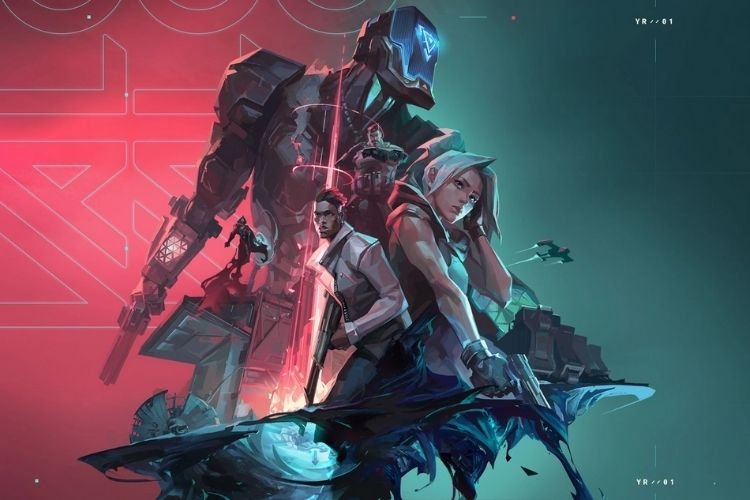 Go to the Crosshair option in the Settings Menu.
In the primary section, turn the Outlines option on, and keep the Inner Lines option Off.
Set Outline Opacity to 1
Set Outline Thickness to 1 or 2 depending on your preference.
Now, go to the Outer Line Section and set its opacity as 0. Also, make sure to set the Inner Line Opacity to 0 as well.
Set the Outer Line Thickness, Outer Line Length, and Outer Line Offset according to your preference.
So, this was how you can turn your crosshair's color to black in Valorant. If you found this article helpful, share it with your friends.