Every gamer is familiar with technical issues that games are filled with, especially recently released games and games in the early access stage. V Rising has been observed exhibiting some of those flaws, like abruptly crashing, inability to launch, bugs, errors like the Steamworks initialization failed error, in-game sound not playing, dark screen, and many others. In this article, we will discuss the V Rising crashing on PC issue and how to fix it. Well, most of these errors have been or are being fixed by the devs as we write this article. However, we find it necessary to walk you through the steps to take should you experience the V Rising Crashing on PC issue. Before that, let's take you through a brief rundown of the game.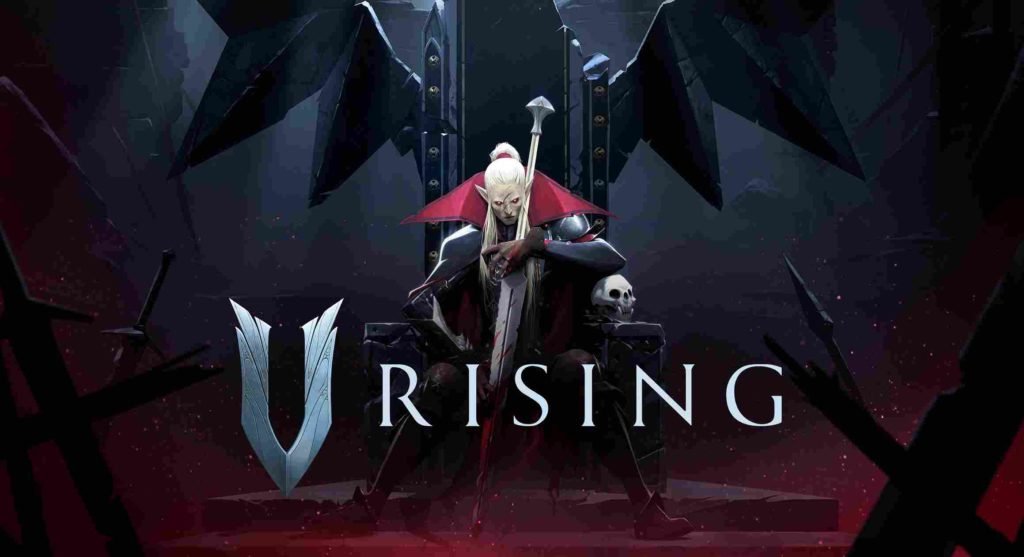 V Rising (the V is for Vampire, right?) is a PvP survival game developed and published by Stunlock Studios. It was released for early access on 17th May 2022 for PC. Well, the game is currently a PC exclusive title but we don't think that it will stay that way for long. Popular gaming giants like Xbox, Playstation, and Nintendo Switch have not made any announcement on the availability of the game for their platform users, for now but we believe it will happen soon. If developers make plans to expand V Rising's availability to other platforms, trust us to be the first to let you know. The gameplay circles around the main character who is a vampire awakened from deep hibernation. In the game, players have to learn and unlock new skills, fight enemies, build gothic infrastructure, and avoid the sun among other things. Now that we are done with the brief overview of the game, let's get to V Rising crashing on PC fix.
V Rising Crashing On PC Fix
Here are the possible causes and fixes to the V Rising Crashing on PC issue:
Restart System
We all know the magic rebooting a PC does in clearing up errors. If V Rising crashes on your PC, the primary fix to try should be restarting the PC before you even head to settings. If the error persists upon relaunching the game after rebooting your PC, here is the next workaround to try.
Check System Requirements
Stunlock Studios, the developers of V Rising made a list of requirement boxes to tick before downloading the game. These include that the PC should have a "minimum of Intel Core i5-6600 or an AMD Ryzen 5 1500X with a GTX 750 Ti or an AMD R7360and 12 GB RAM". If your PC does not meet these minimum requirements, we recommend you do not force the game on it.
Verify Integrity of Game Software Files
This procedure fixes the files that must have been exposed to bugs by deleting the corrupt files and re-downloading healthy replacements. Here's how to go about it:
Open Steam
Go to Library and right-click on V Rising
Click on 'Properties'
Locate 'Local files' and click on 'verify the integrity of local files'
After the scan completes, run the game and check if the issue persists.
Disable Antivirus Temporarily
We do not recommend you completely disable your Antivirus. However, some antivirus software prevents games from launching, perhaps due to their inability to clearly read the game files and recognize them as not being threats. In such a case, you can just disable your antivirus only when you want to play V Rising.
Update Windows and Drivers
Having out-of-date drivers can prevent not just your game from launching properly, but also affect the general performance of your PC. So, make sure to update windows and your GPU drivers to fix the crashing issue.
READ ALSO
These tips and tweaks should help fix the V Rising crashing on PC issue. Kindly share this article with everyone to help them troubleshoot the issue should they come across it.