Players can finally experience the adventures of Nathan Drake in the Uncharted Legacy of Thieves collection on PC. The PlayStation-exclusive title has had tons of fans, and its popularity is only going to increase with its release on PC. Naughty Dogs aiming to introduce the game to a modern audience released it recently on PC. If you wish to experience adventures and delve into the unknown, it promises an experience you should never miss. Many are looking forward to playing it on PC with enhanced features like ultrawide support and wondering if the game has full controller support. In this article, we'll be giving you full details of the game. Continue reading the article to know more about the Uncharted Legacy of Thieves collection and does it offer full controller support on PC.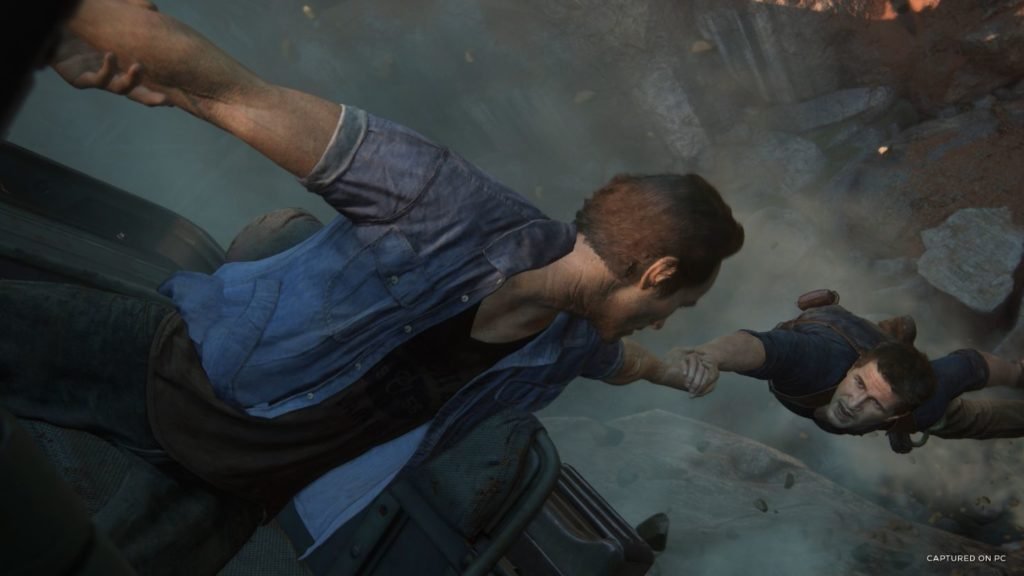 Many PlayStation exclusives got ported to PC like Horizon Zero Dawn and God of War. Uncharted is the latest entry that joins the fray. It is the first time that players can enjoy the game officially on PC and many have complaints about why Naughty Dogs took so long to do this. We believe Naughty Dogs will remake the original trilogy for modern audiences like The Last of Us Part 1. Now if you grew up playing classics like Tomb Raider and craving a Hollywood-style game, Uncharted Legacy of Thieves Collection will offer you tons of action. Now that you know the whole story, you might be wondering if it offers controller support. See the next section below to know more.
Does Uncharted Legacy of Thieves offer full controller support?
The original Uncharted 4 and Lost Legacy were made with the controller in mind and released on PS4. It is quite natural that one would want to seek the console experience on a PC. Many are curious about whether they should pick it on Steam because of that. The good news is that the Uncharted Legacy of Thieves Collection does have full controller support. You can verify this on the Steam page of the game. Features like Steam Cloud, Achievements, and Remote Play are also included so you'll be getting a better experience with unlocked framerates. Go ahead and buy it from Steam and enjoy the game in its full glory.
We hope that you enjoyed reading this article. Stay tuned for more updates about the latest game news, guides, and more at Digistatement.