Hola Hunters we hope you are doing fine. If you have read the manga this week then you probably know what happened after the arrival of Ms. Selner. Well if you haven't read the manhwa yet feel free to read our previous articles! So moving on to what may happen after this discussion.
Solo Leveling Chapter 110 Spoilers –
Matsumoto Shiegeo and Chairman:
Around the same time.
An important guest was waiting inside the President's office of the Korean Hunter's Association. It was none other than the President of the Japanese Association, Matsumoto Shigeo.
Two Presidents of the respective organizations settled down on the opposite sides, with no one else except their interpreters accompanying them.
Goh Gun-Hui was the first to open his mouth.
"I've heard about what happened to Mister Goto."
"It's truly a lamentable thing."
An expression of bitterness briefly flashed past Matsumoto Shigeo, before his complexion recovered.
"However, I didn't come here to discuss what happened in the past, but to talk about the way forward."
Goh Gun-Hui nodded his head. There were a few matters between these two men – no, between the nations of Korea and Japan, that needed to be settled.
First of all, splitting up of the magic crystals. The original plan was to divide the loot one year later when all the ant monsters would've have died out on the island. But Jin-Woo had completely exterminated every single one of them before that.
Matsumoto Shigeo smirked to himself after recalling the atmosphere of the mission control room back then. He then pushed forward several documents to Goh Gun-Hui.
"And these are?"
Goh Gun-Hui asked as he picked them up.
"This is the official declaration that Japan will give up on the rights to our share of magic crystals from Jeju Island."
"…..?"
Feeling not entirely convinced, Goh Gun-Hui browsed through the documents, and eventually, his brows gradually rose up higher. Matsumoto Shigeo was telling the truth.
"But, why?"
Why was the Japanese Association, who had suffered heavy losses themselves, willing to give up on such a massive revenue source?
His answer arrived soon enough.
"In return, hand Mister Seong Jin-Woo over to us."
"….Huhuh."
Goh Gun-Hui guffawed out and leaned against the back of the couch.
"Regretfully, he's not affiliated with the Korean Hunter's Association."
Of course, even if he was, Goh Gun-Hui never planned to 'hand over' such a Hunter to anyone, to begin with.
"We know."
Matsumoto Shigeo replied as if he was waiting for this moment.
"However, he has a very close relationship with the Korean Association. And it's currently impossible to get in contact with him unless it's through your Association."
It was truly unfortunate, but the Japanese didn't enjoy the kind of information network the American Hunter Bureau did. This meant that, if Matsumoto Shigeo wanted to get in touch with Jin-Woo, then he needed to get permission from the Korean Association first.
"I didn't mean to imply that you are being forced to do something. No, just give me an opportunity to negotiate with him, that's all."
"Are you throwing away this astronomical sum just for that chance?"
Nod.
Matsumoto Shigeo readily admitted to it.
Japan lost ten of her top-ranked Hunters through this incident.
In the current situation where Japan needed to import top-ranked Hunters quite urgently, her Association was blessed with ample cash reserve to pay out the compensation meant for the victims of the raid.
Indeed, they had so much money that it was practically rotting away in the bank right now. So, if Matsumoto could get his hands on a Hunter of Seong Jin-Woo's caliber, then he didn't give a rat's a*s about those magic crystals anymore.
Unfortunately….
"I refuse."
The reply Matsumoto Shigeo got was different from what he expected.
"What do you mean, you refuse?"
The Japanese man was stunned by that answer.
He was deeply confident of winning Hunter Seong Jin-Woo over to Japan's side, but just in case, he told Goh Gun-Hui that he only wanted an opportunity to negotiate with that young man.
But, to think, his counterpart would say no to the offer first.
"Are you turning down an opportunity like this because you're afraid of losing Hunter Seong Jin-Woo to Japan?"
"Not at all."
Goh Gun-Hui slowly shook his head.
"No, I'm saying that, from the beginning, you people have no right to claim even a single magic crystal from us."
The Japanese interpreter quickly looked at Goh Gun-Hui after he made that bombshell of a declaration packed full of hidden implications.
"Sir, should I relay that in full?"
"Of course. Don't miss out on a single word and translate them in full."
Matsumoto Shigeo's complexion reddened considerably the moment he heard the interpreter.
"President Goh Gun-Hui! What nonsense are you spewing now?"
His voice naturally rose up higher. But then, Japanese unhurriedly flowed out from Goh Gun-Hui's mouth.
"I wish to speak to you without the presence of the interpreters."
Matsumoto flinched and gasped in surprise.
"You… know how to speak Japanese?"
"My father used to run a small company in Japan when I was a young lad. It's been a long time so it'd be difficult to hold a conversation, but…."
The two interpreters left the office soon after Matsumoto agreed to the suggestion. And he fired the opening shot first.
"We lost over ten of our rank S Hunters for you people."
Japan's top Hunter, Goto Ryuji, was also included in that list.
"If you do not wish to accept my suggestion, then there's nothing we can do. Not only will we demand the agreed-upon half of the magic crystal haul, but we will also claim compensation from the Korean government, too."
Goh Gun-Hui simply snorted in derision.
"President Matsumoto…. It looks like you still mistakenly believe that you hold an upper hand here."
"President Goh!"
Matsumoto shot up from his seat, his glare getting fiercer.
"Is that something you're supposed to say to someone who fought for your people?"
Unlike the agitated Matsumoto, though, Goh Gun-Hui remained collected throughout.
"I couldn't understand this one thing."
Goh Gun-Hui's calm demeanor managed to cool Matsumoto's own rage, and the latter slowly settled back down on his couch. Waiting until he was completely seated. Goh Gun-Hui carried on.
"And that would be – why did your people, who enjoyed showing off in front of the world, decide to entrust us with what was arguably the core part of this raid, the hunting of the ant queen."
"That's obviously because the Koreans lacked the means to buy the necessary time from the ant army…."
"If that's what you were thinking of, then wouldn't it have been better for you to insert the Koreans as a part of the distraction, like how you had split up yours into four different groups? And then, hunt the ant queen with some of your top elite Hunters, instead?"
'He is as I expected…'
The light in Matsumoto's eyes changed.
"…..So, what is it that you want to say to me, President Goh Gun-Hui?"
For some reason, he was enunciating Goh Gun-Hui's name as clearly as he could.
"And the timing of your people withdrawing…. It looked as if it was your plan all along, regardless of the mutated ant monster or not."
"You have gone crazy."
"It's you who have gone crazy. Just what were you planning to do after driving the Korean Hunters to death?"
Goh Gun-Hui's eyes narrowed to a slit.
It was then, Matsumoto burst into a fit of loud cackles.
"Hahahaha!!"
Matsumoto Shigeo is definitely a very sly person. He knows what to do and when to do. Coming to the chairman at a time like this definitely told the chairman he was up to no good. But what would Matsumoto do for the sake of Japan's pride he needs to turn Jin Woo to his side. And thus he requests the chairman to arrange an audience with Sung Jin Woo. To which the chairman refuses, an agitated Matsumoto tries to give up his whole share of crystals too. But the chairman had something else in his mind. He remembers the whole raid and what the Japanese did to plot against Korea. If it weren't for Jin Woo everyone of Korean hunters would have been killed and Korea would have seen only bloodshed. Later we discover that the chairman can actually speak Japanese. And he starts revealing every truth of that raid driving Matsumoto crazy.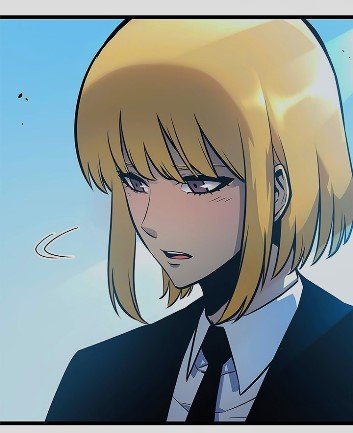 Chairman Vs Matsumoto (all truth revealed):
He then pulled out a voice recorder from his pocket. He slowly shook his head and continued on.
"Everything you said just now, it's been captured in full. Your sins of insulting the Japanese Hunters without proof, and using that as an excuse to back out of the earlier agreement, everything is here!"
An odious smile formed on Matsumoto's lips.
"You shall be judged by the international community."
Just this little sound file containing Goh Gun-Hui's voice was more than enough to cover up the fact the Japanese Hunters withdrew in the middle of the operation. As for the public opinion, that would come around soon enough.
This was clearly a slip-up on Goh Gun-Hui's part because he doggedly pursued his conviction and nothing else. What if he lost his cool completely and laid a hand on Matsumoto right now?
Now that would be seen as even more irrefutable proof.
The sound file was already transmitted to the computers in the Japanese situation room by now.
Too bad for him, though.
"Proof? Of course, I have it."
Goh Gun-Hui pulled out a black-colored object the size of a stamp from his inner pocket and left it on the table.
"…?"
"Hunter Seong Jin-Woo found it on the location."
Sensing something ominous was about to go down, Matsumoto's attitude had softened a tad.
"What… is this?"
Goh Gun-Hui smirked at the sight of the puzzled Matsumoto Shigeo.
"It's a black box attached to your communication equipment, the one Goto's team was using."
Right away, the color of Matsumoto's complexion changed to ash. Not missing out on this opening, Goh Gun-Hui also brought out an MP3 player and proceeded to play the sound file extracted from this black box.
Click.
– "How long has it been since the Koreans went inside?"
– "Hold on. They say it has been less than 10 minutes."
– "Ten minutes is it…."
– "Time to start the withdrawal process."
The voice of Goto Ryuji, one of the most famous Japanese in the world, could be heard clearly from the recording.
Goh Gun-Hui switched the player off and continued on.
"Do you know why I didn't reveal the existence of this file to the rest of the world, President of Japanese Hunter Association, Matsumoto Shigeo?"
Matsumoto slowly shook his head. The ashen complexion of his was now getting paler than a sheet of the white paper now.
"It's simply because I didn't want to dampen the joy of my fellow countrymen basking in the glow of a hard-fought victory with this bullsh*t you people managed to cook up. Do you get it now? I've only delayed its release for the sake of our people, not you."
The recorder fell from Matsumoto's hand with a thud. Meanwhile, Goh Gun-Hui relentlessly pressed on.
"I'm sure that you get what I'm saying to you, President Matsumoto."
Goh Gun-Hui then crushed the player in his hand to pieces with his physical strength of a rank S Hunter.
"Get the f*ck out of this office. Now."
Matsumoto tried every underhanded tactic possible but chairman Goh was a madman that everyone knew. Chairman had everything in his hands to destroy Japan still he didn't do that. Until Matsumoto tried to blackmail him. Chairman presented all the concrete evidence regarding what the Japanese had conspired against Korea. He threatened to release all this information and warned the president to leave before that happens.
President in his knees:
Plop.
Matsumoto Shigeo fell down on his knees.
A boss of an organization – not only that, a man representing the opinions and positions of every Hunter in the country called Japan, was kneeling in front of another person.
'……'
Even in this brief moment, countless thoughts raced through Matsumoto's brain.
However, no matter how hard he wracked his brain, he couldn't come up with a way to get out of this predicament.
This was not the time to worry about his pride or honor. If any of this got out, then its ensuing aftermath wouldn't end with him just losing his position.
"President Goh Gun-Hui…. Please, forgive me."
Unfortunately for him, Goh Gun-Hui's glare remained icy and unmoving.
This man was shouting blue murder when there was no proof of his wrongdoing, but as soon as the situation turned disadvantageous, he obediently lowered his tail.
Who'd look at such a man with sympathetic eyes?
"Get up."
Goh Gun-Hui's icy voice advised his Japanese counterpart to stop wasting time with this hollow apology, but Matsumoto didn't heed that and slammed his forehead on the office floor repeatedly.
Thud! Thud!!
"Our nation, Japan, has lost half of her top-ranked Hunters and we will soon have to beg the international community for their aid."
No matter how excellent the Hunter system in Japan was, they would eventually see the gaps in their defenses opening up sooner or later with half of their rank S Hunters dead.
Their remaining combat force would be enough to deal with rank A Gates, for the time being, but….
But, Japan would have to be on their toes the moment a rank S Gate opens up somewhere in their territory. Even worse, the repeat of the tragedy that occurred on Jeju Island could happen in Japan, too.
"If that sound file gets out, then we'll be completely isolated from the world. I beg of you, President Goh Gun-Hui. Please, think about the innocent Japanese citizens and forgive our transgressions just this once….!"
"Think of it as your due punishment."
Goh Gun-Hui ruthlessly cut Matsumoto's words there.
"Think of it as the punishment for the sin you and your Hunters tried to commit and gladly accept it."
Carry around a bomb that might go off at any given moment, and wait for the hour of reckoning – that's what Goh Gun-Hui was implying here.
However, Matsumoto didn't show any sign of lifting his head off the floor.
"President Goh Gun-Hui…. Until I appease your anger, I shall not rise up again. I beg of you, please, please! Consider it one more time!"
"You leave me with no choice."
With a displeased expression firmly etched on his face, Goh Gun-Hui pulled out his mobile phone.
"You have five minutes."
What could he mean by that?
Unable to win against his curiosity, Matsumoto raised his head and looked up at Goh Gun-Hui. The Korean man slowly waved his phone around.
"If you don't get out of here in the next five minutes, a message will be sent to the numbers of every reporter saved on this phone. It'll be a message about the President of the Japanese Association groveling before me."
If you cling onto me in fear of the bomb going off at any second, then I'll just let it go off, right now – he wasn't threatening anymore. No, it was a declaration.
"But, that…"
Matsumoto bit his lower lip.
Goh Gun-Hui's determination wasn't soft enough to be shaken up by nothing but a pitiful plea for leniency. Matsumoto belatedly realized this fact. And this was also the moment his last-ditch attempt to save this situation at the cost of his pride ending up in total failure.
Powerlessly, Matsumoto stood back up.
Goh Gun-Hui's glare remained icy, his phone gradually being lowered. He then spoke to the unsteady Japanese man.
"You should thank Mister Seong Jin-Woo."
The light of pure anger flickered dangerously within Goh Gun-Hui's beast-like eyes.
"Not at the hands of that mutated ant, no, but if my Hunters got hurt from the schemes of your people, then you wouldn't have walked out of this room alive."
Matsumoto's trembling hands packed up his belongings and without taking a single look back, he escaped from the Korean Association's building in a hurry. Not one lick of his former pride and confidence he displayed during his last visit here could be seen from his departing back now.
"Fuu…."
Meanwhile, Goh Gun-Hui was leaning against the back of the couch. It felt like all of his pent-up stress was cleared away in one shot. Of course, he wasn't planning to end things here.
It wouldn't be an exaggeration to say that he now held the lifeline of the Japanese Hunter Association.
'If you committed a crime, then you get punished for it.'
From early on in his life, Goh Gun-Hui was taught how to treat his friends and enemies accordingly.
It was then, his mobile phone resting on the table suddenly issued a loud racket.
'Mm?'
He tapped on the 'Answer' icon, and an urgent voice came out from the speaker. Goh Gun-Hui quietly listened to what happened, and his eyes progressively grew wider and wider.
"What?! A Gate formed in the middle of a road??"
Not only that, but it was also rated to be a rank B Gate that no regular raid team could do something about, too!
"Where is it located?"
The best course of action for this problem was to contact a major Guild and have them send over a capable raid team. But, then….
'….Hold on.'
Having heard the report from the agent on site, Goh Gun-Hui's expression became a bit strange.
'Didn't Hunter Seong Jin-Woo get an office for his Guild around there?'
His national pride, his own pride everything was shattered. For Shigeo, the only option remained was to beg mercy for his sins. But the chairman was a very cold guy he definitely knew how punishments should be given when laws are broken. Shigeo pleaded to have mercy on his nation as they won't be able to hold an S rank gate if it opens up. But the chairman didn't concede. He refused to have any mercy. Instead, he warned that if hunter Jin Woo might have not come then Matsumoto would have been a slice of dead meat by now. And thus Matsumoto Shigeo (president of Japanese hunter association) ran away saving his life.
–
Unexpected Surprise:
The Vice-Master of the tentatively-named 'Solo Play' Guild, as well as its chief recruitment officer, its sole lawyer, and even its accountant, Yu Jin-Ho smiled brightly as he saw Jin-Woo entering the office.
"You came back, hyung-nim!"
"Nothing happened while I was gone, right?"
"Yes, hyung-nim. However, an applicant wanting to become a founding member is….."
"Okay. Show me the list. Let me go through it as well."
Seeing that Yu Jin-Ho was pressing him with the same stuff they'd been talking about in the morning, the kid must've been desperate to establish the Guild as soon as possible.
Thankfully, Jin-Woo was thinking the same thing.
They only needed one more person for the spot of the founding member. A minimum of three people was needed to satisfy the requirements to establish a Guild.
'Even if we're trying to fill in the headcount, it's better to pick someone hard-working and trustworthy, I think. It's not like we'll be seeing each other only once, after all.'
Jin-Woo nodded his head, convinced by his own thoughts. But now that he took a closer look, Yu Jin-Ho's complexion seemed a bit cloudy for some reason.
"Did something happen?"
"The thing is…. Hyung-nim."
"Yeah?"
"As you may well know, you need a lot of capital in order to establish a Guild. The bidding prices for higher-ranked Gates all start at astronomical sums, we gotta pay the signing fees to the newly-joining Hunters, and most importantly, the person applying to become our founding mem…."
Jin-Woo cut him off there.
"Is this enough capital for now?"
Thud.
Jin-Woo placed the potato sack he carried into the office on the floor.
'What's this?'
Yu Jin-Ho's puzzled gaze peered into the open gap of the sack. And he found it packed full of expensive magic crystals.
"H-hyung-nim….?! W-what are these?"
Jin-Woo was nonchalant in his reply.
"There was an open Gate on the way to the office, so I made a pit stop."
"….."
He went out only a couple of hours ago, yet during such a short period of time, he found a high-ranking dungeon, cleared it completely, and brought out all the magic crystals found within?
"As expected of you, you're amazing, hyung-nim!!"
Yu Jin-Ho stopped thinking about this matter there. It was ultimately a fruitless endeavor to pigeon-hole hyung-nim with common sense.
Jin-Woo watched Yu Jin-Ho celebrating the acquisition of their seed money with a content smile, before shifting his gaze over to the conference suite.
"By the way, why is she here?"
"Pardon? Ahh. I was about to talk to you about her a minute ago…. Well, someone applying to become a founding member is waiting for you, hyung-nim."
Jin-Woo's eyes widened.
"An applicant?"
"Yes, hyung-nim."
"Who is?"
"The person waiting for you in the conference suite, hyung-nim."
"That's what she said?"
"Yes, hyung-nim."
What on earth was this kid even talking about….?
Jin-Woo quickly strode over to the conference suite as soon as Yu Jin-Ho was finished and opened the door wide open.
Clunk.
And then, inside this mostly-empty conference suite, he found a woman sipping on a can of coffee all alone and in silence turning her head to meet his gaze. Incidentally, Yu Jin-Ho had to quickly dash outside to get that coffee because they hadn't even bought proper office equipment yet.
"What brings you here, Hunter-nim??"
Jin-Woo asked his guest with a dumbfounded expression on his face.
Then, Cha Hae-in opened her own mouth, still looking up at him from her sitting position.
"I came to…. join your Guild."
As you may know, a guild requires three active members for registration. And as an s rank holder Jin Woo doesn't need a guild license. We see Jin Woo visit his guild office after completing a small gate raid which just happened to open on his way. But what surprised him was the fact that Cha Hae In was waiting for him. And she said, " I want to join your guild". Well, ladies and gentlemen, the infamous action manga solo leveling is going to go under a romantic phase.
 So stay tuned hunters, don't forget to read the next chapter.
Solo Leveling Chapter 110 Spoilers Release Date –
It is expected that the chapter would release by 18th March. Also, we would be glad to hear your theories down below in the comments. Do mention any queries you have regarding the chapters till now. We would be glad if we can solve them. 
Where to read Solo Leveling Chapter 110 Spoilers –
You can read from jaiminisbox.com as preferred by the subreddit. Do support the artists for all the hard work they are doing to entertain us.