There is a lot of upcoming cool stuff in the tech industry. We will be witnessing a lot of them very soon. Out of all, Android 11 seems to be one of the most exciting ones. Google will be launching the first Android 11 Beta very soon in a few days. It was supposed to release on June 3 but was later postponed. Earlier, we also saw many OEMs working on their next iteration of custom ROMs based on Android 11. OnePlus is also working on OxygenOS 11, which we saw a while ago. OnePlus has been doing great in the industry. May it be the powerful and fast performing devices or its regular fast update.
OnePlus indeed is one of the best brands when it comes to fast and regular updates. The brand rolls out updates to its devices more frequently than others. OnePlus devices also get enough number of Beta updates. Recently, OnePlus 5 and 5T officially got upgraded to Android 10. Woah, that's crazy! This marks the third major OS upgrade for the 3-year-old device.
Android 11 for OnePlus devices
Well, we know that OnePlus is already working on OxygenOS 11. This will bring a lot of cool features along with a bunch of good changes with Android 11 of course. In case you never noticed, OnePlus devices get Android updates earlier than many OEMs( except Google, of course!). OnePlus devices pick up the latest Android updates quite soon after Pixel devices receive the first stable release.
Well, the first Android 11 Beta is on its way. This makes it pretty sure that we will very soon be seeing OnePlus rolling out OxygenOS 11 Early Betas to devices running the Beta builds. Things no remain not so far. However, there's still some time before we get to see OnePlus devices getting the stable Android 11 release. Pixel devices will start picking up the stable release anywhere around October. Soon after that, we might as well get to see the OnePlus 8 and 7 series bagging the stable Android 11 update. However, this isn't for sure. Things may change at any point in time. This is what we expect to see as per analysis based on previous trends and current scenarios.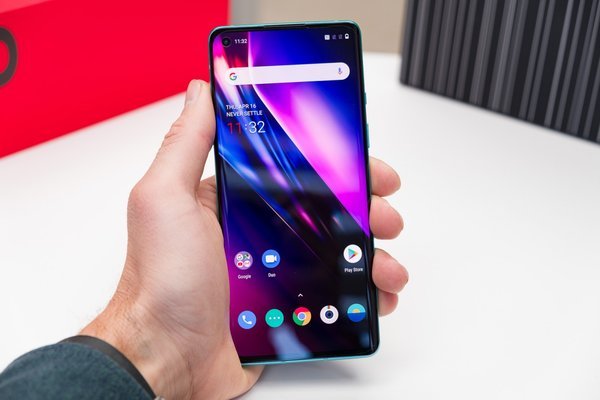 Of course, the OnePlus 8 series, along with some devices from the 7 series will be the first to get the update. But, which other devices will get the update? In case you are wondering if your OnePlus device will get Android 11, here is the list of all those devices that we expect will be getting the Android 11 update.
OnePlus devices eligible for Android 11 

Oneplus 8
OnePlus 8 Pro
OnePlus 7T
OnePlus 7T Pro
OnePlus 7
OnePlus 7 Pro
OnePlus 6
OnePlus 6T
While it's pretty normal for the OnePlus 8 and 7 series devices, it isn't that shocking for the OnePlus 6 as well. Recently, OnePlus updated its 3-year-old OnePlus 5 series to Android 10. Then, why not Android 11 for the OnePlus 6 series? It's only legit and a piece of good news indeed. Users of the OnePlus 6 series will definitely be happy. However, the OnePlus 6 series might not get updated to Android 11 until after Q1 2021. Well, there's no concrete or official information about this, but this is what we expect to be the most probable scenario. Things are not yet confirmed. However, we will get to know more once the Android 11 Beta pops up. So people, keep waiting until then.
Stay tuned for further updates on Android 11 for OnePlus devices and more such related content. Also, share this article with all those OnePlus users who have been wondering about Android 11 for their devices.