Inspired by the 1974 movie The Texas Chain Saw Massacre, Sumo Digital has released its latest survival horror title of the same name. The Texas Chain Saw Massacre (2023) came out on August 18, 2023, and it has offered the fans a chilly experience. However, as engaging as the gameplay is, different bugs and errors have also troubled the players. Well, with a little effort, most of these bugs are actually fixable. Anyway, in this article, we'll focus on one particular bug, which is causing the players to get stuck within walls in Texas Chain Saw Massacre. If you're facing the same issue, consider reading this article until the end to find out how to fix it.
If you've been playing Texas Chain Saw Massacre for a while, then you already know that it has bugs, quite a few of them. When this particular bug occurs in the game, players find their in-game characters getting stuck in the building walls, and they can't perform any task anymore. They can't move, which results in an extremely poor gaming experience. So, is there a fix for this issue?
The Texas Chain Saw Massacre (TCM) Stuck in Walls Issue: Is There Any Fix Yet?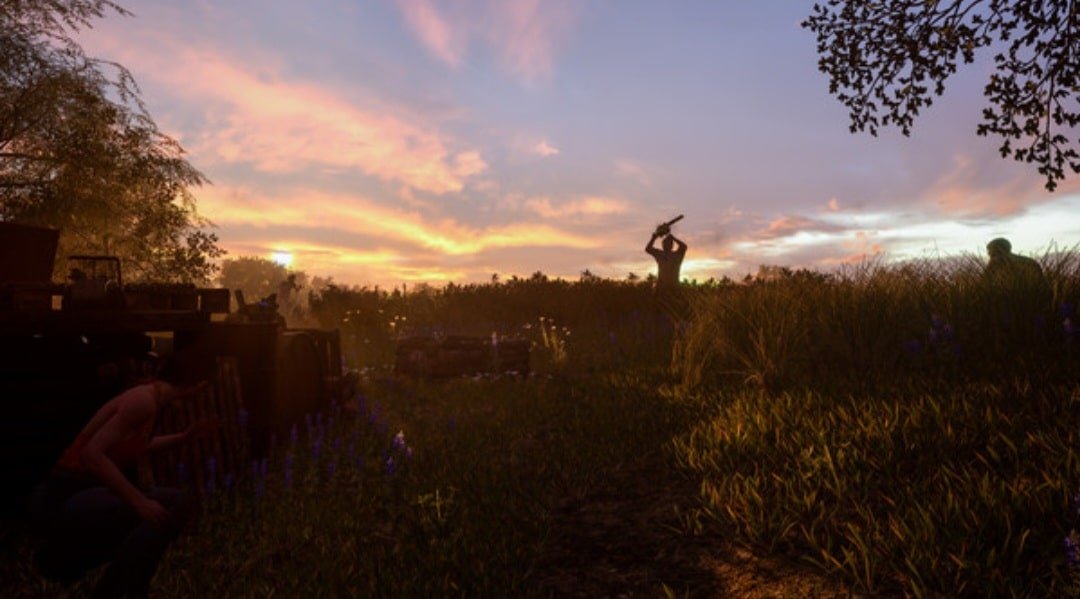 This particular error in the game has been reported by multiple players, and it appears that it is occurring mostly if you play as one of the killers. If you're playing as a killer (Hitchhiker) and try to kill a victim near the walls, you can get stuck in the wall due to this bug, resulting in getting kicked from the game. Now, the developers have indeed acknowledged this issue through a Twitter/X post. However, there isn't any official update on a solution for this yet. So, until an official fix is released, you can try the following generic fixes to troubleshoot the bug:
We appreciate it. If you'd like, submit a ticket to our support team regarding these issues you've encountered. If you have any video footage, that'd be a big help. Support Contact: https://t.co/S28oEBMzh8

— The Texas Chain Saw Massacre (@TXChainSawGame) August 23, 2023
Restart the game and don't execute kills near walls
If you have encountered this bug, close the game and then launch it again. As mentioned earlier, since this issue mostly occurs when you execute a kill near walls, avoid doing so from now until a fix is released.
Verify game files
Open your Steam client and go to Steam Library.
From the list of installed games, locate The Texas Chain Saw Massacre and right-click on it.
Click on Properties from the drop-down menu and select Local Files.
Next, select the "Verify integrity of game files" option.
Let Steam run the check, then launch the game and see if the issue persists.
Update your GPU driver
Press the Windows + X keys together to open the Quick Link Menu.
Click on Device Manager, and go to Display Adapters.
Find the dedicated GPU that you're presently using and make a right-click.
Select the "Update Driver" option.
Finally, select the "Search automatically for drivers" option.
Once the drivers are updated, launch the game and see if the issue persists.
Note: You can also update your GPU drivers using the support software of your GPU manufacturer. Otherwise, you can visit the official website of your GPU manufacturer and download the latest GPU driver updates from there.
Wait for an update
Since the developers are aware of this issue, it is possible that they will release a fix soon. So, consider waiting a while and letting the developers come up with a fix. Meanwhile, you need to steer clear of walls when executing a kill to avoid encountering this bug.
Reinstall the game
If you still keep facing the Texas Chain Saw Massacre stuck in walls issue, reinstall the game. Uninstall it and then reinstall it on a different SSD drive. Check if the issue persists.
Well, these are all the potential workarounds for the Texas Chain Saw Massacre stuck in walls issue. If you found this article insightful, keep visiting DigiStatement for more such gaming-related content.