The latest horror survival game from Sumo Digital, The Texas Chain Saw Massacre, went live on August 18, 2023. As far as horror games go, TCM is one of the finest games that came out in 2023. Inspired by the famous 1974 movie of the same name, the game finds itself to be a very popular title among fans because of the intense gameplay it features. However, the game is also bugged with several errors that still need fixing. For example, the in-game microphone has proven to be a little buggy at times, and fans have struggled while trying to use it during multiplayer sessions. Therefore, in this article, we'll share details on how to fix the Texas Chain Saw Massacre mic not working issue. So, keep reading until the end.
Texas Chain Saw Massacre is a multiplayer game where players join either as villainous family members or as victims. Now, in a multiplayer match, players can use the voice chat feature to communicate with their fellow teammates and strategize the gameplay. If the mic doesn't work properly, then it can be a little tricky for the players to communicate with each other. Luckily, however, you can use some workarounds to fix this issue.
Texas Chain Saw Massacre Mic Not Working: How to Fix?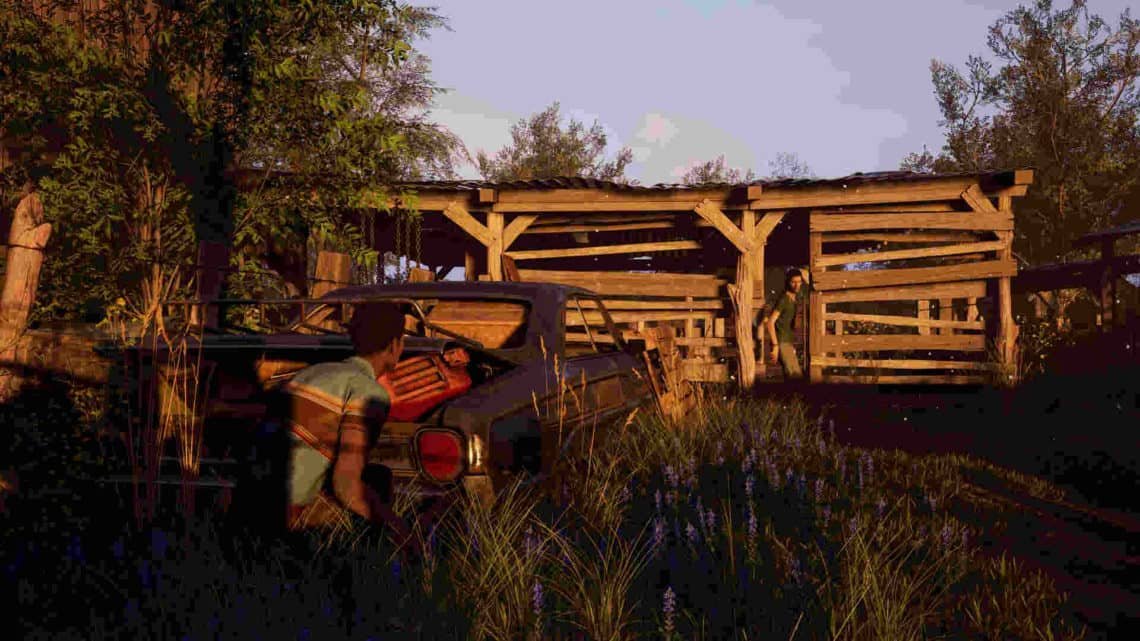 If you're facing this mic not working issue in the Texas Chain Saw Massacre, try these potential workarounds that we've listed for you. Do note that these are just potential workarounds and aren't guaranteed to work. Still, they are worth a shot.
Restart the game and restart your PC
Of course, the first thing that you should try is to restart the game and see if it fixes the error. If this doesn't work, then you'll have to restart your PC. Turn it off, wait for a few minutes, and then turn it back on. Now, launch the game and see if it fixes the issue.
Select the right audio device
Right-click on the speaker icon at the bottom-right corner of your taskbar.
Click on Sound Settings, and then locate your microphone.
You need to select your preferred microphone as the default audio device here.
Next, type Control Panel in your Windows search box and click on the first option.
Go to the "Hardware & Sound" option and click on Sound.
Go to the "Recording" tab.
Here, you have to locate your primary microphone again and right-click on it.
Set it both as the Default Communication Device and the Default Device.
Launch the game and see if the mic starts working.
Stop other apps that use microphone
If there are other applications running in the background that use your system's microphone, you need to close these apps. You also need to disconnect all the other peripherals, launch the game, and see if that solves the problem. Apps like Discord can cause issues with the in-game voice chat system, so consider disabling them.
Verify game files
Finally, you need to try and verify your game files and see if it fixes this Texas Chain Saw Massacre mic not working issue. For this,
Open Steam and go to your Library.
Locate Texas Chain Saw Massacre from the list of installed games and right-click on it.
From the drop-down menu, click on Properties.
Select Installed Files and then click on the "Verify integrity of game files" option.
Once the verification check is over, run the game and see if the issue persists.
Well, these are all the potential workarounds for the Texas Chain Saw Massacre mic not working issue. If you find this guide insightful, stay tuned to DigiStatement for more such gaming-related content.