We get Peter Ratri's flashback. In this chapter, we see how James affected Peter. Chapter 173 called 'Prisoners' of the manga 'The Promised Neverland' was pretty surprising.
So in this post, we are going to talk about 'The Promised Neverland' Chapter 174 release date, raw scans, and spoilers. We will be looking at the spoilers now so if you do not like them you can scroll further down for more information on the release of the upcoming chapter and where to read the latest chapters legally.
The Promised Neverland Chapter 174 spoilers –
Peter saw his clan as a prestigious lineage, he looked up to his brother as if he's his hero. But James changed after discovering the 1000 years old history, knowing that their ancestor Julius betrayed his comrades and Ratri's duty was a curse all along. James started seeding rebellions and Peter panicked, seeing his brother ruining the peaceful condition.
But he had to protect the worlds. James' body was found, he left with an apologetic smile. Peter continued with his work, no matter what he had to do. Back in the present time, he was still refusing that their duty is a curse, or whatever Ratri clan did was for nothing. He wondered why his brother did all that, did he want to be free? Perhaps he wanted to free Peter from the clan's curse?
He looks at them with a sad smile, says they're adorable. Humans and demons have been like this for a thousand years. It's their victory, they can go wherever they want. But they should know that the human world is no different. Because demons mirror humans. He says "CODE SOLID", it's a message he'd like them to send to his uncle. He says he's interested to know how far cattle can adjust there. But he can't go there, he'll watch them in the new world from hell.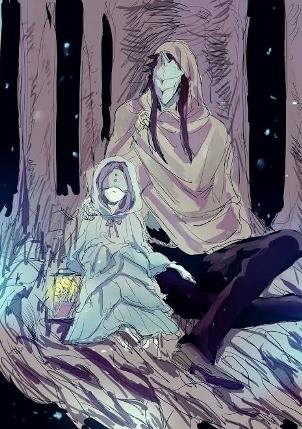 In the next chapter, the promise made by Emma with the Demon lord may get revealed. Emma might have stopped Peter and took the damage from the knife herself as they both were standing pretty close. Peter talks about his uncle, we may find what is the deal with him and the message itself in the upcoming chapter. The story is getting more and more interesting to read. Many mysteries, yet to unpack in upcoming chapters, keep reading.
The Promised Neverland Chapter 174 Release Date –
The usual release schedule for the Manga releases a new chapter on a span of 7 days. The latest chapter released on the 29th of March 2020. So chapter 174 is expected to release on the 5th of April 2020.
So make sure you regularly visit our site for updates and schedule changes as we will be bringing you updates in case anything changes and every time a new chapter arrives.
Also, we, here at DigiStatement, do not support any kind of illegal sources. We recommend our users to read the new chapter on from official sources.
Where to Read The Promised Neverland Chapter 174 –
You can read the latest chapter of The Promised Neverland online as soon as they are released on VIZ media and Shueisha's manga plus official websites Apps and platforms. Note that the raw scans for new chapters are usually released 2-3 days in advance. So make sure you read your manga from the official websites as this will help the manga creators.
---
(Update)
We are two days away from the official release of chapter 174 of The Promised Neverland. Well, you might be craving for the new release like us. But, it can't be helped, we have to wait for the official release. But, the raw scans of the next chapter has surfaced online, you can check it out in our recent post.
Just visit the link mentioned below to check out the Promised Neverland Chapter 174 leaked raw scans. Also, we, at Digistatment.com do not support the use of illegal sources to access the content. We suggest you read the new release from the official source only after the release.