Peter has finally died because of his guilt, Emma couldn't save him. The raw scan page for chapter 174 of the manga 'The Promised Neverland' just dropped.
So in this post, we are going to talk about 'The Promised Neverland' Chapter 174  release date, raw scans, and spoilers. We will be looking at the spoilers now so if you do not like them you can scroll further down for more information on the release of the upcoming chapter.
Promised Neverland Chapter 174 Raw Scans –
Before looking at the raw scans, let's first discuss chapter 173 of 'The Promised Neverland'. We found out Peter's past and his relationship between his brother James Ratri.
Peter accepts his defeat and lets the children free. But he also warns them that they should know that the human world is no different. Because demons mirror humans. He says "CODE SOLID", it's a message he'd like them to send to his uncle and then he kills himself.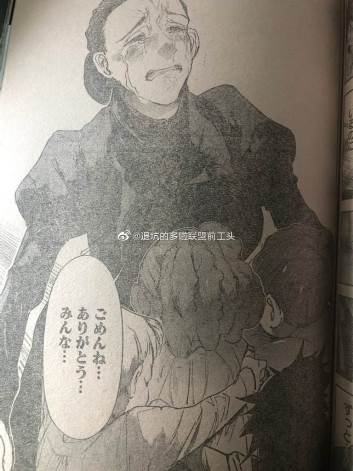 Now let's look at the new raw scan page. In the raw scan page, we see Isabelle hugging the children, and apologizing to them. This is the first time we have seen her crying. She was really worried about Ray and others after all.
So Emma wasn't able to save Peter. But before he died, he finally gets to talk to Demon God. Everyone is together now and we see a heartwarming reunion between children and Isabelle. But this happiness doesn't last long.
Suddenly the demon army surrounded grace field. Do they still want to take over Grace Field and capture the kids? Emma also receives a video message from some mysterious person, who could it be? The story is getting more and more interesting to read. Many mysteries, yet to unpack in upcoming chapters, keep reading.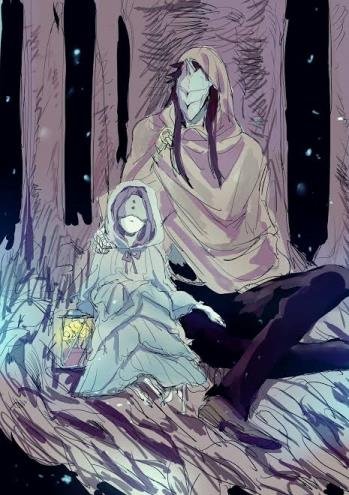 Promised Neverland Chapter 174 Release Date –
The usual release schedule for the Manga releases a new chapter on a span of 7 days. The latest chapter released on the 29th of March 2020. So chapter 174 is scheduled to release on the 5th of April 2020.
So make sure you regularly visit our site for updates and schedule changes as we will be bringing you updates in case anything changes and every time a new chapter arrives.
Also, we, here at DigiStatement, do not support any kind of illegal sources. We recommend our users to read the new chapter on from official sources.
WHERE TO READ Promised Neverland Chapter 174 –
You can read the latest chapter of The Promised Neverland online as soon as they are released on VIZ media and Shueisha's manga plus official websites Apps and platforms. Note that the raw scans for new chapters are usually released 2-3 days in advance. So make sure you read your manga from the official websites as this will help the manga creators.