Well, you got your copy of The Legend of Zelda Tears of the Kingdom, and you started playing the game on your Nintendo Switch. But, after a few hours, you are left yearning for a bigger screen to play the game. After all, the world of Hyrule is captivating and immersive. The next logical step is to opt for an emulator to play the game on your rather powerful PC. A lot of other players have been emulating the game to enhance their gaming experience; therefore, it is completely possible, albeit with a little bit of work. But here lies the catch, which emulator should you choose? There are two popular options available for you, Yuzu and Ryujinx, but between these two, which one is better? We are here to share details on the same.
Speaking about emulation, Nintendo is extremely intolerant about emulating their games on platforms they are not supposed to be played on. Piracy, on the other hand, is an offense on a whole other level, and Nintendo as well as we here at Digistatement do not condone it whatsoever. So, when it comes to playing Nintendo games on PC, make sure you have your copy of the game purchased. Anyway, there are not many emulator options available to play NS games on PC. As mentioned earlier, Ryujinx and Yuzu are the most popular with gamers. But which one should you choose if you are about to emulate the game on your PC? Keep reading as we provide you with all the information you need.
The Legend of Zelda Tears of the Kingdom (ToTK) on Yuzu vs Ryujinx: Which is better?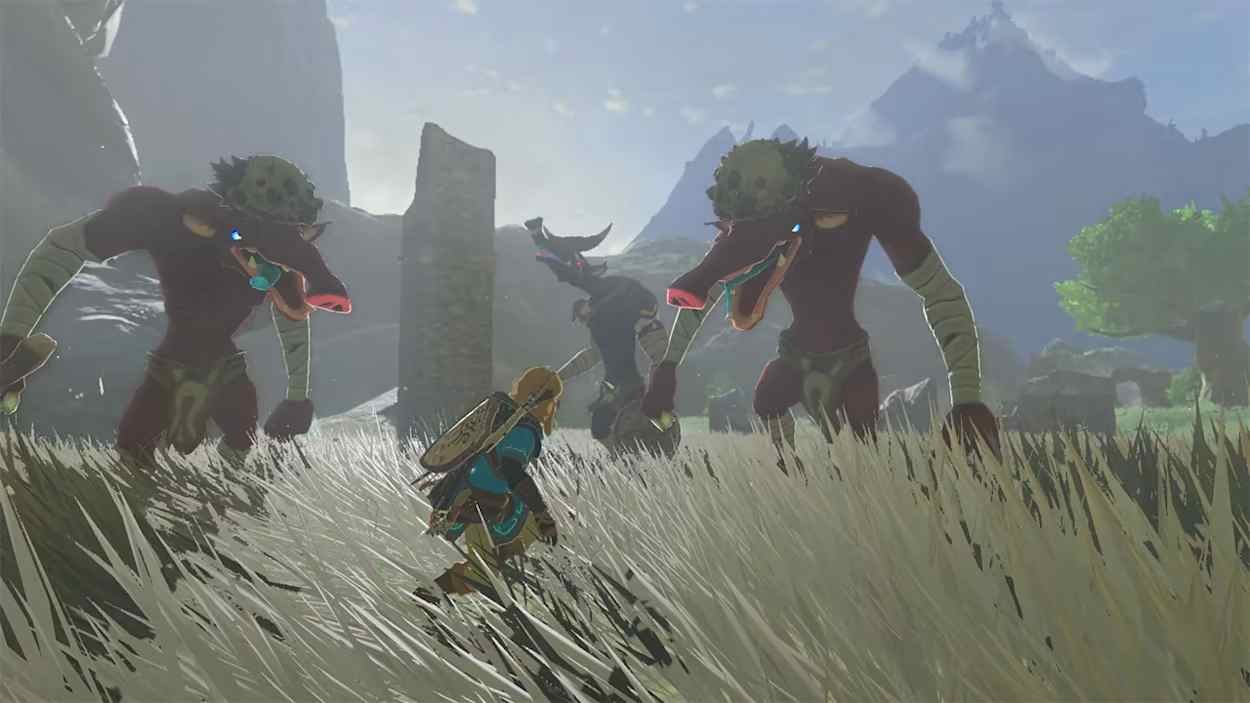 When it comes to comparing the two emulators, well, both have their pros and cons, as you would expect. For some players, the pros of an emulator may outweigh its cons, and for others, it's the other way around. Therefore, there is no one choice that is better than the other. Nevertheless, listed below are some points that you need to consider before downloading:
Performance:
Yuzu requires more VRAM than Ryujinx when using OpenGL, with almost 3.5 GB compared to Ryujinx's 1.5 GB (almost double). However, Yuzu provides a better rendering of dialogue boxes than Ryujinx.
Yuzu uses significantly more RAM than Ryujinx, with a difference of 9.2 GB in Ryujinx to 14.7 GB in Yuzu.
Shader compilation on OpenGL can cause stutters and affect the game's fluidity in Yuzu, while Ryujinx does not have this issue.
Compatibility:
Yuzu has a mod available to start the game, while Ryujinx can run the game without a mod.
AMD GPU users may have a better experience with Yuzu, although this is not confirmed.
Yuzu requires a mod to use Vulkan, while Ryujinx can use it natively.
Both emulators have mods available to allow playing at 30 or 60 FPS, although running the game at 60 FPS will be possible if you have a PC ready to take the load.
Gameplay:
Yuzu has issues with pixelated graphics that can be solved with mods, while Ryujinx does not have this issue.
Combining the day one update of the game with the 30 FPS mod provides an almost perfect gameplay experience on Ryujinx, achieving a game quality similar to what you would have on a Nintendo Switch.
In enclosed areas, such as caves, it's possible to achieve an average above 60 FPS easily with Yuzu.
It's highly recommended to use the FSR Fix mod with Yuzu to fix various graphical issues and ensure smoother gameplay and better image quality.
Recommendations:
If you are an AMD GPU user or were having trouble running the game on Ryujinx, try Yuzu.
Make sure to use the day one update of the game, which includes patch 1.1.0.
Use the 30 FPS mod to avoid slowdown issues.
While there is no ultimate option for which emulator is better, the points provided above will surely help you make an informed decision. Don't forget that both of these emulators are free! So, you can try downloading both of these and see which one works best for you. We at DigiStatement would suggest you try the Yuzu emulator first and then move on to Ryujinx. To help you through the process, we have guides on running the game on both of these emulators. For the installation process on Yuzu, head to this link, and for Ryujinx, click here.