Iron oath has been a fairly new game, launched on 19th April 2022. Curious Panda Games is the studio behind the development of this game. The game is basically a 2-D RPG. The story progresses as the player becomes the leader of a group of mercenaries. Every decision that the player takes as the group leader determines various directions in which the game could move forward. According to the developers, the Early Access version of The Iron Oath contains only about 15 hours of unique gameplay content. Most in-game quests are generated dynamically based on the state of the game's world so this leaves many possibilities that one can explore while playing the game.
The game presently has four traversable regions and seven combat environments for the players. In the game, the players also go face to face with 80 items, 36 unique abilities, six playable classes, and 50 enemies. Over 200 ability upgrades wait to be unlocked in the game. Over 60 character traits provide enough excitement to create a character with desired characteristics. With 39 reviews on steam, the game has gathered mostly positive reviews as of now. The Iron oath contains more than 15 hours of unique gameplay. This timing can obviously be increased by taking different decisions along the way. The fun comes along the way now!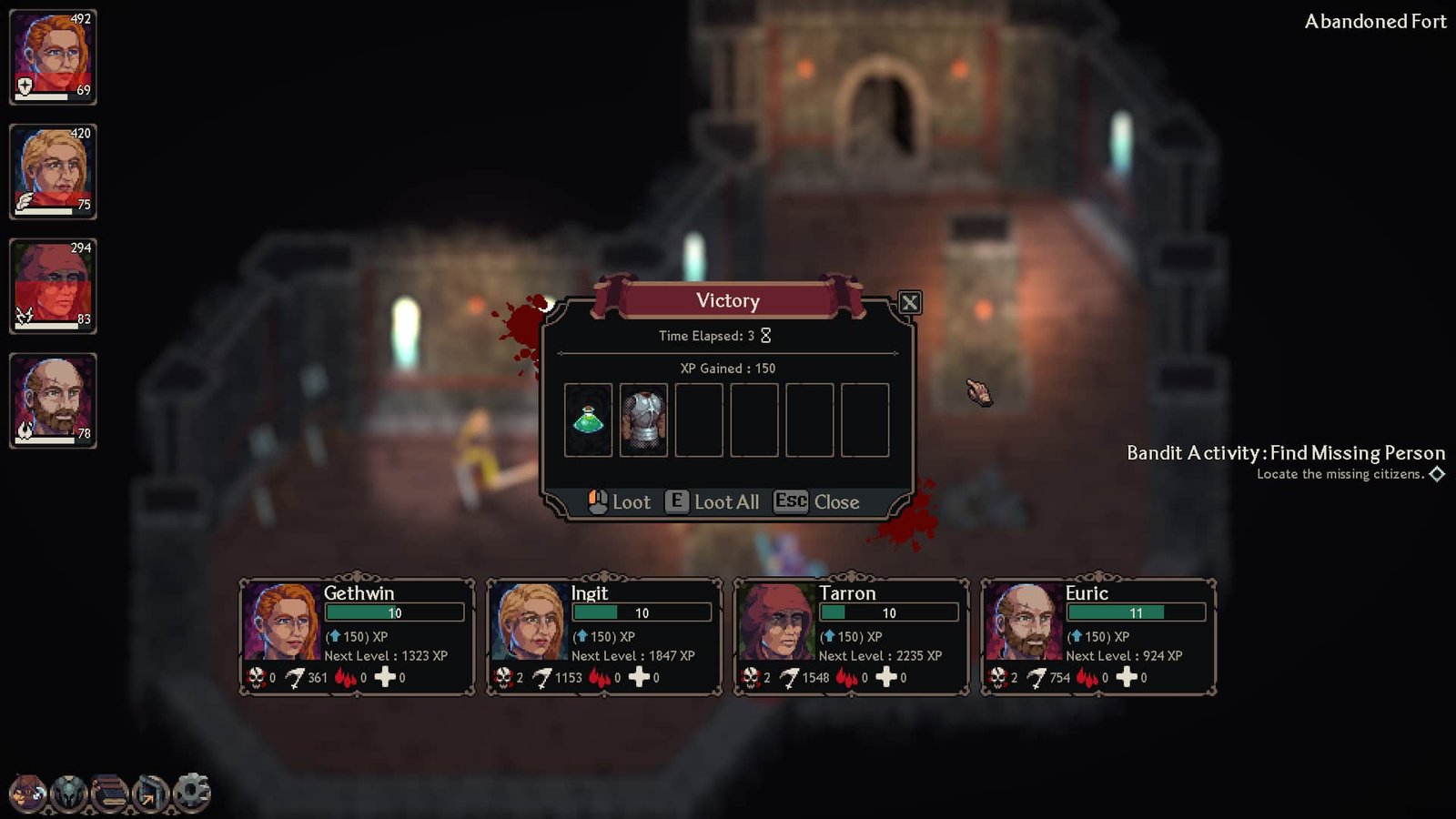 The developers have shared the path of action for the updates that the game will receive. The plan covers a period of one year. Updates introduce many new items such as a new class, Icebinder, and the Council. The update will also feature improved dragon and scourge events and city visuals. The best part about the updates is that they will occur at the interval of a few months. This means that bugs encountered by gamers or developers will be taken care of. 
The availability of the Iron Oath Repair Equipment feature
Coming to the topic of discussion, the developers have replied to a query in the form of a message at Steam Community. Many players had questioned if the game had a Repair Equipment feature. This was because their purchased weapons were eventually worn off and turned into scrap. This scrap could then be sold to the vendor to get back some of the cost of the weapon. The developers made it clear that no such function is introduced in the game for now. However, they also added that it will be possible when they add Named and Legendary gears in the game.
Well, it is evident by the name itself that acquiring these gears will not be an easy task, to say the least. In our opinion, the developers could have introduced the repair function for all the weapons. However, the cost of repairing could be different based on how common or rare a weapon is. Wanna know what more is rare? Authentic and genuine news that we provide you daily! So keep following DigiStatement for more of these exciting bits! Adios!