Who does not like to use the best weapons present in any game? Everyone does. In this guide, we have listed the top 10 best weapons that you must always consider while playing The Hunter Call of The Wild. This list has been created out of the opinion of experienced players. So, without any further ado, here are the top 10 weapons to look out for in The Hunter Call of The Wild.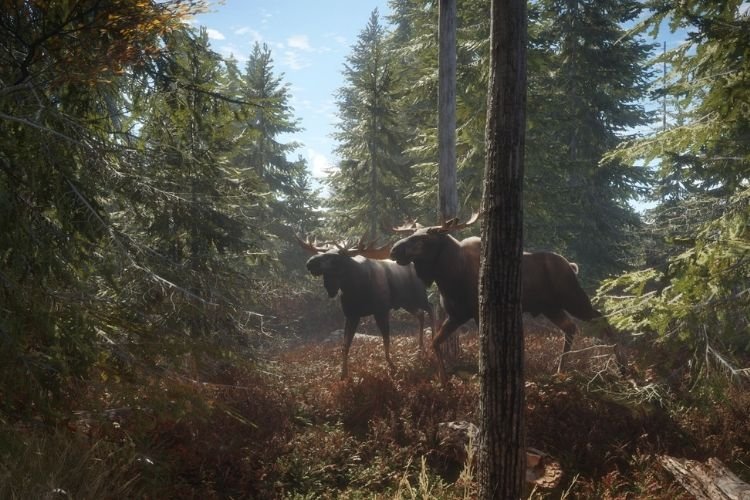 Top 10 Weapons in The Hunter Call of the Wild
Hudzik .50 Caplock Muzzleloader: This rifle works like a sniper in this game and will definitely help you with its accuracy to hunt down the creatures from a long distance. This gun is absolutely free if you have the Smoking Barrels DLC.
Rhino .454 Handgun: This weapon is available for 48,000 bucks in this game after unlocking it through using Handguns. You must use it for firing at the medium-range (up to 75m).
Vasquez Cyclone .45 Air Rifle: This air rifle is a great weapon to take out the species of class 2-4 from a distance of up to 100m. It is indeed a weapon to go for if you are hunting a species present in herds, as you can easily take out multiple animals without spooking them.
Cacciatore 12G Shotgun: Shotguns are known for close-range battles. This shotgun is included in this list because it is a non-DLC item and has the capacity to fire 6 rounds in one reload.
Hawkedge CB-70 Compound Bow: This bow is actually for the ones who like to have the feeling of being a pure hunter in this game. It is quite handy and could easily take down animals from the range of 20m-60m.

Virant .22LR Rifle: This weapon is a DLC weapon introduced in Weapon Pack 1 and is best for hunting down the Class 1 species from a long range of up to 150 m.
Ranger .243: This weapon is indeed a necessary weapon in The Hunter Call of the Wild. This is a non-DLC weapon which is actually good for classes 2-6.
M1 Iwaniec & the Eckers .30-06: It is a tie between both these weapons for this spot as both of them are quite similar to one another. Both of them are very good snipers for classes 4-8.
FL Sporter .303: This weapon was introduced in the game through Te Awaroa DLC. Best for classes 4-8, it is also a unique rifle to hunt from a longer range. It is also available for $40K in the in-game store.
the .300 Canning Magnum: This weapon is only available through the Yukon Valley DLC. You can fire 4 shots through this rifle in one reload and it is indeed very powerful. You can take out the animal species of classes 7-9 easily with it.
[Bonus] 7MM Magnum (Bonus weapon): It is indeed the best non-DLC weapon in the game that helps you take down animal species of classes 4-9.
For all these weapons, you must wisely choose the bullets you are using according to the class of species you are trying to take down. So, this was everything about the best 10 weapons in The Hunter Call of the Wild. Share this article with your friends if you found it informative.