Rimuru has finally become a Demon Lord and Black-demon got a name by Rimuru becoming even more powerful. In this chapter, we see everyone happily enjoying themselves. Chapter 69 called 'Tempest Resurrection Festival' of the manga 'That Time I Got Reincarnated as a Slime' was pretty joyful.
So in this post, we are going to talk about 'That Time I Got Reincarnated as a Slime' Chapter 70 release date, raw scans, and spoilers. We will be looking at the spoilers now so if you do not like them you can scroll further down for more information on the release of the upcoming chapter.
That Time I Got Reincarnated as a Slime Chapter 70 Spoilers
Everyone in the village got a special gift called 'Slumbering evolution' because Rimuru (Their Master) evolved into Demon Lord. Rimuru wakes up on Shion's lap and sees everyone he saved is there to cheer him up. We see funny moments between Benimaru, Rimuru, and Shion. Somehow they were trying to evade Shion's cooking but ultimately her food was delicious because she wished to be a good cook when her unique skill unlocked.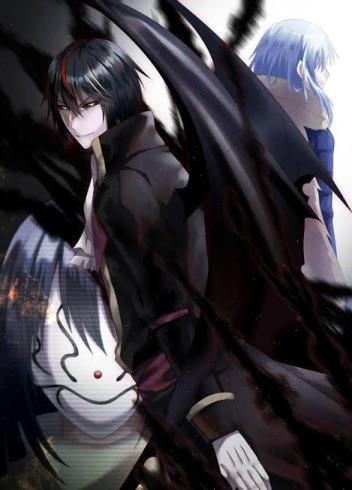 Villagers hold Tempest Resurrection Festival(interim). Everyone seems cheerful and enjoying themselves to the fullest. Meanwhile, we see Rimuru and Black-demon having a cute moment, Rimuru makes him cry. Rimuru names him 'Diablo' which takes half of Rimuru's mana as Diablo is a very powerful greater demon. Suddenly Eurazania's three Beastketeers arrive to talk to Rimuru about the fight between Demon Lord Milim and Carrion.
In the next chapter, The Beastketeers have come to ask Rimuru for help to solve the problem between Milim and Carrion. But the battle between Milim and Carrion happens anyway. Carrion will lose to Milim eventually becomes Milim's subordinate along with Gobta. Carrion fights using his beast lion mode but Milim is too powerful for him after all she is the daughter of the dragon Veldanava.
That Time I Got Reincarnated as a Slime Chapter 70 Release Date
The usual release schedule for the Manga releases a new chapter on a span of 25-30days. Seeing the latest release of chapter 69 on the 28th of March 2020,  it will be another month at most before the next one is published. So Chapter 70 is more likely to be released by the 28th of April 2020.
So make sure you regularly visit our site for updates and schedule changes as we will be bringing you updates in case anything changes and every time a new chapter arrives.
WHERE TO READ That Time I Got Reincarnated as a Slime Chapter 70
You can read the latest chapter of The 'That Time I Got Reincarnated as a Slime' online as soon as they are released on official sources but in Japanese. The translation takes 2 days after the official release and you can read the translated version on Mangafreak.net.
---
(Update)
We are few days away from the official release of chapter 70 of That Time I Got Reincarnated as a Slime. Well, you might be craving for the new release like us. But, it can't be helped, we have to wait for the official release. But, the raw scans of the next chapter has surfaced online, you can check it out in our recent post.
Just visit the link mentioned below to check out the That Time I Got Reincarnated as a Slime leaked raw scans. Also, we, at Digistatment.com do not support the use of illegal sources to access the content. We suggest you read the new release from the official source only after the release.
---