Recently the smartphone industry has witnessed a number of next-level innovations with the most attractive one being the foldable smartphones. These days many OEMs are working on foldable tech gadgets and bringing into action what was once thought of only as an imaginative concept. Well, looks like Chinese OEM TCL which seldom remains dormant in the smartphone industry took on this opportunity and is currently working on something really big that will take the industry to a whole new level. TCL is working on a concept phone and this is not just any foldable smartphone you find out there in the market. The concept phone has no folding display but an all-new Slide-Out mechanism which will be seen for the first time in any device.
TCL Slide-Out Display Phone Specifications:
This TCL smartphone looks like any other smartphone at the very first glance. But when you slide out the rest of the screen which remains underneath the previous screen, the screen extends to a huge and beautiful display. This gives the feel of using a tablet that can anytime be converted to a normal phone when wanted. We expect this immersive display to come with at least a 2K panel and of course, the screen size is going to be huge.
The device will come with Android 10 out of the box. The device will also have the latest processor by the time of the release. Considering the huge display we also expect that the device would come with a huge battery to power the device with sufficient ease. Considering the fact that the device will be TCL's next-level flagship, We expect that the device will also have a good amount of RAM and storage and yes not to forget the cameras, they are going to be great too.
However, the primary highlight of the smartphone would be the beautiful Slide-Out display.
TCL Slide-Out Display Phone Leaked Renders: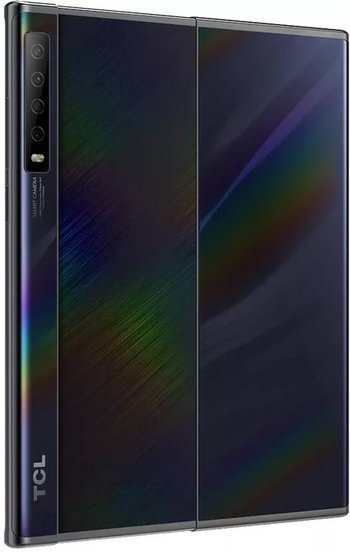 TCL Slide-Out Display Phone Price and Release Date:
TCL is currently working on the prototypes of this smartphone and we do not know any such information about the launch of the device and its pricing. Also, since MWC got canceled we don't know when we might see the device getting officially announced.
Stay tuned for more updates about this next level TCL smartphone. Also, share this article with those who have been waiting for this device.