The game Tanuki Sunset depicts a raccoon skateboarding down the alleys and performing gnarly tricks. The word Tanuki is derived from the Japanese language meaning raccoon. It is a laid-back and stress-relieving arcade skateboarding game.
Tanuki Sunset was launched on 4th December 2020 by Rewind Games. Since then, this racing adventure game has become quite popular especially for Tony Hawk's Pro Skater fans. The current trend of FPS and intense strategy warfare video games are fun but energy-draining at times. This is where little Tanuki comes to your rescue. The player has to control the raccoon as he skates down the alleyways collecting "Doritos" for points.
Details on the game
The audio setup of the game accentuates the laid-back arrangement perfectly. The lo-fi music tracks add a soothing effect to the player as he grinds down the road ahead. The graphic details are not crisp and detailed. However, the little Tanuki will climb the mountain slopes, grind across cities and even cruise beside the ocean waves.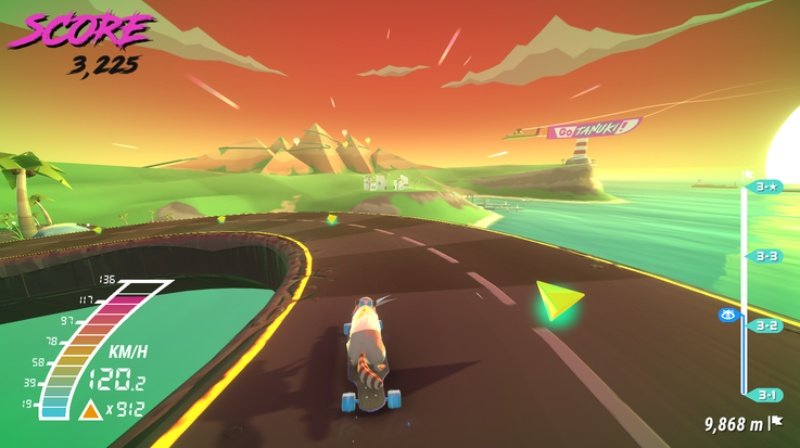 The little adventure of Tanuki is not so smooth. He has to be careful while skateboarding as the absence of guardrails seems treacherous at times. The other drivers neighboring Tanuki on the streets can mercilessly thrash him down. The final nail in the coffin is the unfinished patches of the road where plants have crept in. Can little Tanuki grind past them all? Download your copy of this amazing game from squidsquashgames.itch.io.
The tricks that the raccoon can perform in Tanuki Sunset are the general tricks of skateboarders. The 360 spin, kickflips, and skating on the edge. The ramps help in gaining air-time thus increasing the points gained. The in-game currencies can be used to decorate Tanuki for visual appeal.
Unblocked site
It is quite sad to know that in various institutions, Tanuki Sunset is blocked. Not, anymore. This fun game is available on the google site unblockedgame76 just for you. These proxy websites are always by your side if you crave a little mischief pleasure while your stressful workplace shifts.
This brings us to the end of what you had to know about Tanuki Sunset. All that remains is for you to play.