Tales of Arise is the recently released action role-playing game from Bandai Namco Entertainment. It was released on September 9, 2021, for Microsoft Windows, PlayStation 4, PlayStation 5, Xbox One, and Xbox Series X/S. Out of all these platforms, Microsoft Windows is the one on which many players face issues like low FPS and input lag. In this article, we have shared some best settings for you that you can apply to your PC and in Tales of Arise to boost the overall FPS and also reduce input lag. Continue reading this article to find out everything about this topic.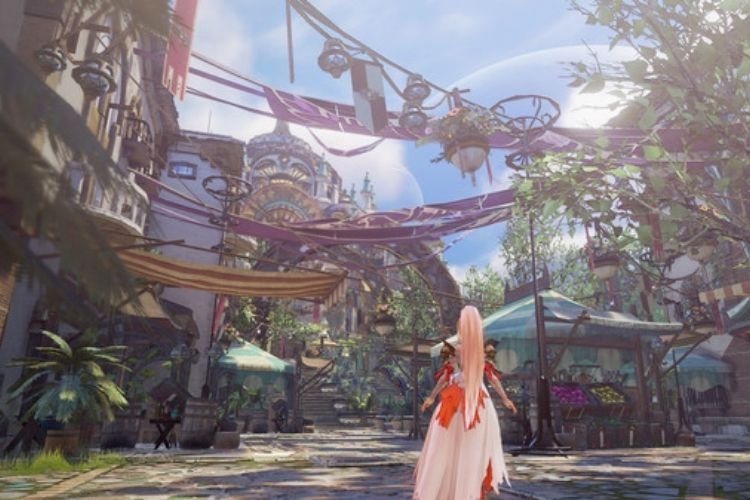 Tales of Arise High FPS Settings
In this section, we have shared both, the Windows Settings and the in-game settings that will help you get High FPS in Tales of Arise. So, let's start by changing some Windows Settings first.
Windows Settings
Make sure that the Game Mode is enabled. To enable it, type Game Mode in Windows Search Bar > Select it > Enable it
Just below the game mode setting, you can find the setting called Xbox Game Bar. Make sure to turn it off.
After that, you must also disable the Captures. You can find it right below the Xbox Game Bar setting.
Now, make sure that Hardware-accelerated GPU scheduling is enabled in the graphics settings. To enable it, type "Graphics Settings" in Windows Search Bar. After selecting it, enable Hardware-accelerated GPU scheduling.
You must also make sure that your Graphics Drivers are updated to the latest version. It is important to update them to the latest version as it can include some new optimizations that can boost your PC's overall FPS.

Nvidia Graphics Drivers users must

head here

,

and AMD Graphics Driver users must

head here

to update their graphics drivers.
After applying all these Windows Settings, it's time to change some in-game settings of Tales of Arise.
In-game Settings
Go to the Settings from the main menu and scroll down to find the Graphics Settings option. Select it and apply the following settings to your game:
Screen Mode: Fullscreen
Resolution: Native resolution of your monitor
Vertical Sync: Off
Frameless Limit: No restriction
Menu Texture Quality: Low (for less that 2GB memory)
Bloom and Glow: On
Motion Blur: Off
Resolution Scale: 100
Antialiasing: Off
Shadow Quality: Middle
Screen Space Reflection: On
Anisotropic Filtering: Middle
Ambient Occlusion: Off
Volumetric Lighting: Off
Screen Space Shadow: Off
Global Illumination: Off
Depth of Field: Off
So, these all were some best settings for getting high FPS and low input lag in Tales of Arise. If you found this article helpful, share it with your friends.